Why Paige From Dance Moms Sued Abby Lee Miller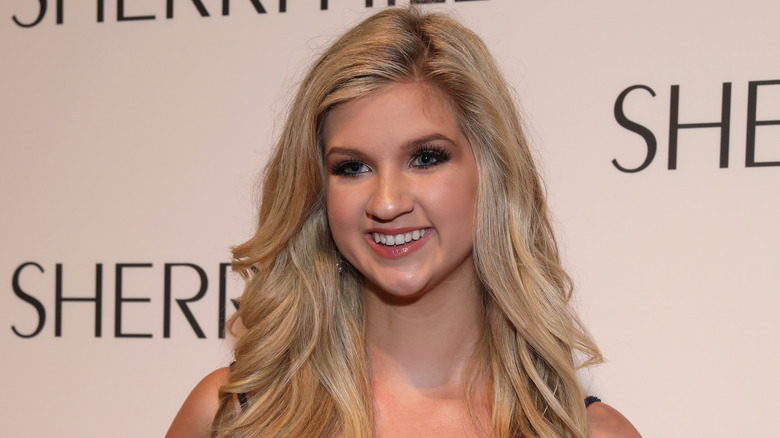 Anna Webber/Getty Images
It's no secret that "Dance Moms" star Abby Lee Miller had her fair share of run-ins with the girls she coached and their parents, and frequently got into heated disputes with others on the show. Her demeanor on the Lifetime reality television series attracted both viewers and criticism. That backlash spilled over into a lawsuit, with the family of young dancer Paige Hyland taking Miller to court for her mistreatment.
In October 2014, a lawsuit was drawn up on Hyland's behalf, and the accusations were disturbing. According to court docs, the then-13-year-old was subjected to violent outbursts from Miller. In addition to the sly and often rude remarks that viewers witnessed on television, what Hyland said she endured behind the scenes was far worse than what anyone could have imagined. Though it's been several years since the complaint was filed, the relationship between dancer and former coach is likely permanently dismantled — and for good reason.
Paige Hyland said she was subjected to daily verbal abuse
Dancer Paige Hyland outlined a pattern of intense verbal abuse brought on by her coach Abby Lee Miller. Hyland claimed she suffered severe emotional abuse due to continuous name calling and insults. She even alleged that Miller would constantly comment on her weight and appearance. Additionally, Hyland slammed the producers for promoting the hostile environment for ratings.
The suit claimed that the bullying didn't stop with the child. Hyland's family also said they were the subject of rumors spread by Miller. These claims stemmed from interviews where Miller alleged Hyland's mother, Kelly Hyland, was an alcoholic who traumatized her daughter into panic attacks. Kelly and Miller had their own line of issues, with the mother suing the strict instructor in a separate suit earlier in 2014. Kelly was arrested for slapping Miller after the Abby Lee Dance Company founder allegedly tried to bite her during an altercation. Those charges were eventually dropped.
Paige Hyland accused Abby Lee Miller of throwing a chair at her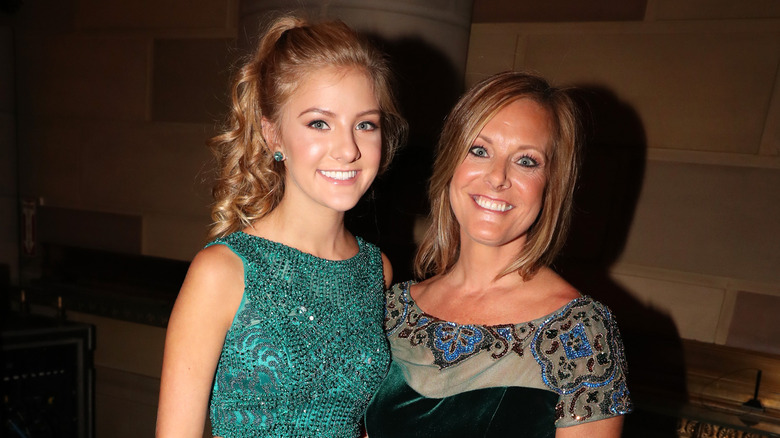 Johnny Nunez/Getty Images
As if her damaged mental health was not enough, Paige Hyland accused her former trainer of becoming physical with her. In the filing, Hyland detailed how Abby Lee Miller would pinch her young students "until they bled." In another more heinous instance that could have left Hyland seriously injured, Miller allegedly tossed a chair at Hyland while her mother Kelly Hyland was not present. The situation left the child so shaken that she flew out the room. Despite such claims, both lawsuits were ultimately thrown out for lack of evidence. 
These days, it appears that Hyland has moved on with her life. The now-22-year-old is in a loving relationship with fitness model Jayvon Thrift and is currently a college student at West Virginia University. Though she has distanced herself from all things Abby Lee Dance Company-related, she still keeps in touch with the other dancers from "Dance Moms."