Buttercup Blonde Is The Sun-Kissed Color You Need For Summer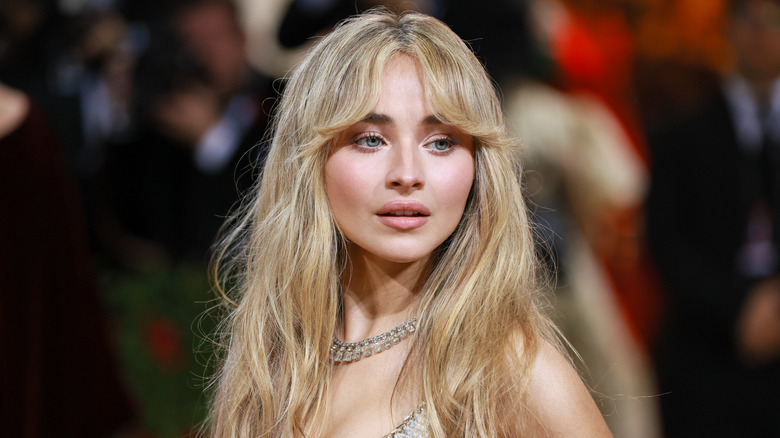 Theo Wargo/Getty Images
As the weather starts heating up, so does the impulse to change up your hair color so you have a fresh look come summer. If you're wondering about what the trending hair colors are for this summer, who better to ask than Beyoncé's colorist, Rita Hazan?  Speaking to Who What Wear, Hazan revealed that one of the hair colors you should be asking for this year is buttercup blonde. Just as adorable as it sounds, this color is ideal for warmer weather and just summer in general thanks to its sunkissed look. "Ash is out. Butter is in," Hazan said, and we're inclined to agree.
Buttercup blonde is also a good color choice if you want to go a little warmer with your blonde this summer. Much like the buttery blonde hair trend, buttercup blonde is all about warmth instead of cool tones, and if buttercup blonde is good enough for Bey, it's definitely good enough for us.
If that sounds like something you might be into, here's what to ask for at the salon.
This summer's blonde hue is all about sunkissed warmth
Speaking to Glamour, hairstylist Lauren Grummel advised that buttery blonde hair "is great for clients who want a little something and don't want to commit to blonde all over." To get the look, Grummel recommended asking your hairdresser for "brighter pieces around your face with pops of lightness through your ends, plus lived-in highlights through your crown." This will give you that mix of light and darker blonde highlights that are so essential to creating the buttery look.
Grummel also noted that this shade of blonde is good for both blondes and brunettes, a rare occurrence when it comes to going blonde. However, as it is a warmer color, buttercup blonde will look best if you have a warm or neutral skin undertone. Warm yellows have a tendency to wash those with cool undertones out, something you definitely don't want for your hair. Remember that your hair will naturally lighten throughout the summer if you spend a lot of time outside, so wear a hat if you don't want it to go any lighter after your appointment.
Keep your buttery blonde vibrant this summer with these maintenance tips
When it comes to maintaining and caring for your buttercup blonde hair, you might need to invest in some products. If you don't have a shampoo and conditioner that's safe for colored hair, you'll need to buy some so the money you spent at the salon to get your gorgeous new hair doesn't go (literally) down the drain. The same goes for a color-safe hydrating conditioner. Dyed hair can feel dry and brittle if damaged, so both a conditioning mask and a conditioner to use each time you wash your hair are must haves. 
You may also want to invest in a purple shampoo. While the overall tone of buttercup blonde hair is warm, there's a fine line between warm blonde tones and brassy yellow ones. Purple shampoo used sparingly will help to even out any yellow tones and prevent that brassy look. As buttercup blonde has a more natural appearance than lighter shades of blonde, your roots coming through will only add to the look. Still, for maintenance purposes it's recommended to touch up your roots every six weeks (or four if you have darker hair and more prominent roots).