Jessica Serfaty Cements Return To Days Of Our Lives (Expect More Trouble From Sloan)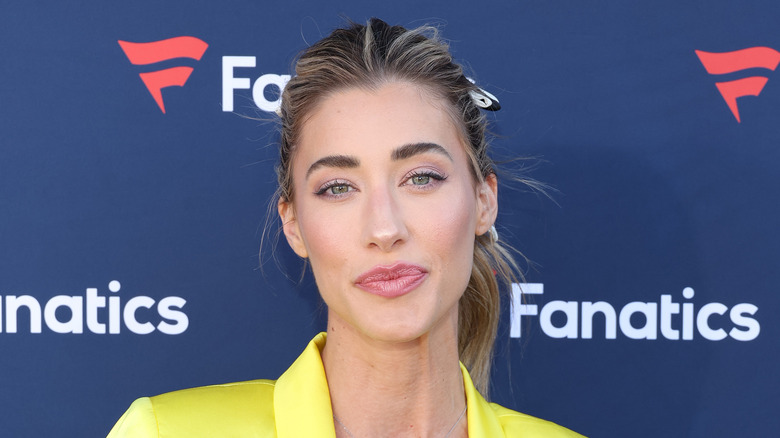 Jesse Grant/Getty Images
The feud between Chanel Dupree (Raven Bowens) and lawyer Sloan Petersen (Jessica Serfaty) on "Days of Our Lives" seemingly reached new heights when biscuits made by Chanel's bakery, Sweet Bits, were laced with a drug that caused chaos in Salem. While Sloan has caused trouble for some time now, including representing the slimy Leo Stark (Greg Rikaart), she was not involved in the incident that sent half the town on a psychedelic trip. That ruckus was caused by Talia Hunter (Aketra Sevillian), the sister of police detective Jada Hunter (Elia Cantu).
She had been working with Sloan's brother, Colin Bedford (Jasper Newman), who came to town with revenge on his mind. He firmly believes that Chanel intentionally caused the death of his and Sloan's mother, though she explained it was an accident. After Chanel and her mother, Paulina Price (Jackée Harry), covered up the incident, Sloan sued them and lost. Although Sloan still wants revenge for her mother's death, she would prefer to use legal means.
Things got out of control when Colin knocked Abe Carver (James Reynolds) unconscious and kidnapped Paulina with the intent of throwing her off a roof — the same way his mother died. In a struggle, Colin and Talia ended up taking the plunge instead. Both are in the hospital, and Colin has been arrested. While Sloan's certainly not as extreme as Colin, fans will be happy to hear that she'll be sticking around Salem for some time.
Serfaty is now on contract at Days of Our Lives
Jessica Serfaty started playing Sloan Petersen on "Days of Our Lives" in August 2022, and the character wasted no time trying to blackmail Paulina Price over the death of her mother — and fans have enjoyed the bad girl's antics. She's also got a love triangle going on with Eric Brady (Greg Vaughan) and Nicole Walker (Arianne Zucker). All this happened while Serfaty was a recurring player on "Days," but now that's changed for the better. According to the show's credits, Jessica Serfaty is on contract with "Days" as of the May 22 episode. Fans were thrilled, with one saying, "I'm so glad Jessica (Sloan) is staying on the show. I really like her, and I truly enjoy her with Eric. She's such a talented actress and brings the sass and keeps Nicole on her toes. Cannot wait to see what's next." Many praised Serfaty's acting, and while Sloan was despicable at first, she's grown quite a bit on the viewers.
Michael Fairman TV reported the news that Saferty is now a series regular, and one fan commented, "The Devil likes the bad girls, so she can stick around, but they better not keep her idiot brother." With Sloan Petersen now staying in Salem for the foreseeable future, the bad girl may reach new heights of scheming and cause even more trouble.