The 1980s Cop Show That Gave Hallmark's Holly Robinson Peete Her Showbiz Start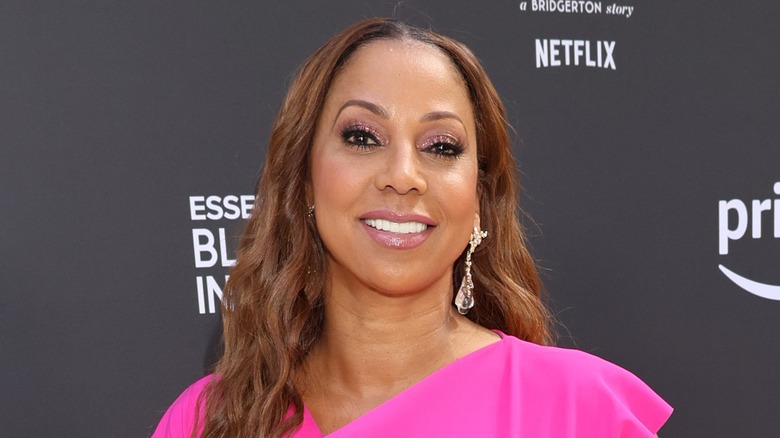 Arnold Turner/Getty Images
Before there was a Peete attached to her name, before she became an advocate for autism, and long before she started appearing in Hallmark movies, Holly Robinson Peete had quite the television acting career. In fact, she was only five years old when she made her debut on the small screen, appearing in an episode of "Sesame Street." 
Though she got started early, Peete's parents put a big emphasis on getting a solid education, and the star put her acting career on hold until she graduated from college. She landed her first official role in the movie "Howard the Duck," playing K.C., Cherry Bomb. Unfortunately, the film lived up to her character's name and bombed at the box office. "The movie flopped, and I started looking at graduate school," she told Variety. 
Luckily, Peete stuck with acting and, a year later, got her big break when she was cast in a new television series. The Fox network was just starting, and having had success with "The Simpsons," they added to their line-up with several series, including one with tons of potential: "21 Jump Street." Peete was cast in the new cop show, and her TV career took off.
She played Detective Judy Hoffs on 21 Jump Street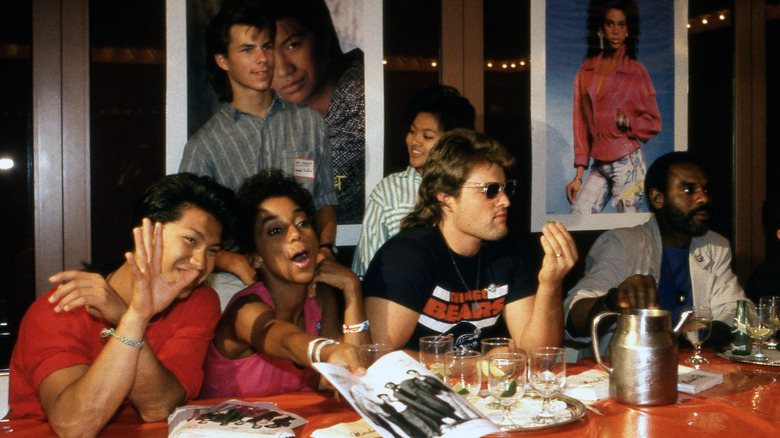 Raymond Boyd/Getty Images
The show "21 Jump Street" focused on a group of detectives who looked young for their age and posed as high-school and college students to catch the bad guys. Holly Robinson Peete played detective Judy Hoffs for all 103 episodes, starting in April 1987 and ending in 1991. "I loved '21 Jump Street,'" Peete told Yahoo Entertainment. "It was just super ahead of its time, whether it was LGBT, guns in school. We were ahead of our game."
Along with "21 Jump Street" being a series first for Peete, it was also the first regular gig for another famous face: Johnny Depp. The actress recalled her first impressions of the show when they first started filming. "I felt the iconic vibes of a real juggernaut," she explained to Variety. "Then I met Johnny Depp. I remember thinking, 'Holy sh*t. This is going to blow up. And it did."
When Jonah Hill and Channing Tatum starred in the movie version of the series in 2012, Peete popped in for a cameo to reprise her role, one she gladly claims. "It was a special show," she told Yahoo Entertainment. "I'm super proud of it."
Jumping in after Jump Street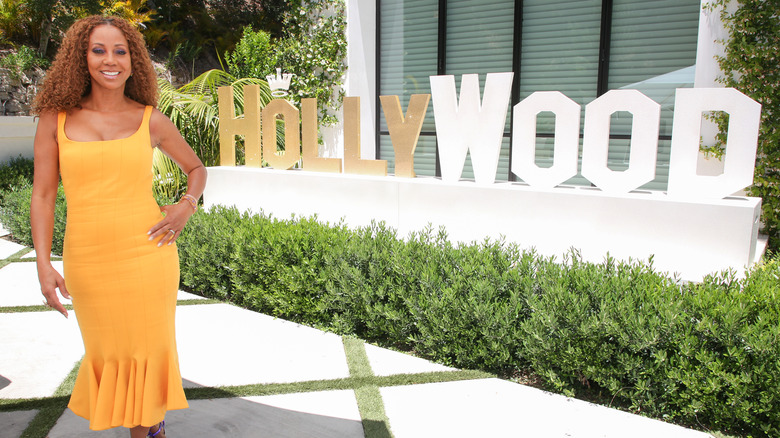 Paul Archuleta/Getty Images
After her first successful series, Holly Robinson Peete moved on to other projects. From 1992-1997, she played Vanessa Russell on the ABC sitcom "Hangin' with Mr. Cooper." Next up was the role of Malena Ellis on NBC's "For Your Love" from 1998-2002. She also played Tanya Ward on "Like Family" and Clea on "Love, Inc.," as well as guest-starring on multiple series through the years.
These days, you can frequently find Peete on the Hallmark Channel. She and her family starred in the reality show "Meet the Peetes," and she plays Billie Blessings in the Hallmark Movies & Mysteries series "Morning Show Mysteries." She's also starred in multiple "Christmas in Evergreen" movies.
In between all her acting jobs, Peete and her husband, former NFL player Rodney Peete, created the HollyRod Foundation in 1999. The organization is dedicated to helping people with autism or Parkinson's Disease and their families. The idea came after Holly Robinson Peete's son was diagnosed with autism and her father with Parkinson's. Peete writes on the HollyRod website, "I wouldn't change my son for the world, but I would change the world for my son."