Why Holly Robinson Peete Won't Be Leaving Hallmark For GAC Any Time Soon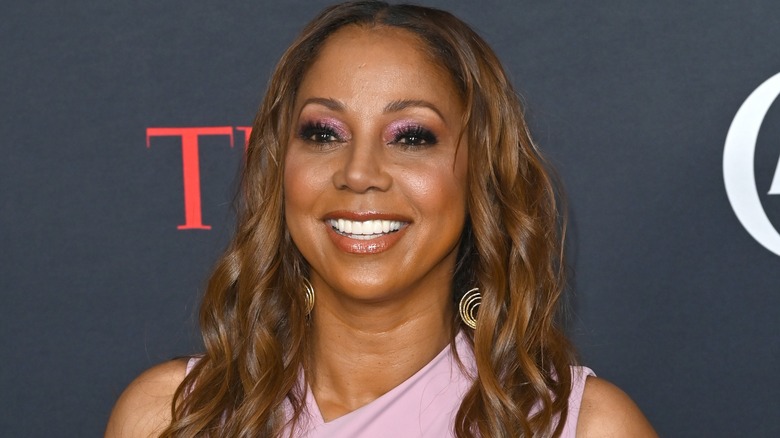 Featureflash Photo Agency/Shutterstock
Holly Robinson Peete has kept busy starring in Hallmark movies over the years, and she isn't slowing down anytime soon. In 2023, Robinson Peete hosted the first season of Peacock's new reality series "Queens Court" alongside her husband, Rodney Peete, as they mentored three stars looking for love. In an exclusive interview with The List, Holly Robinson Peete shared why "Queens Court" is a standout among dating shows. Likewise, Robinson Peete also warned how you can red-flag yourself out of a great relationship.
Elsewhere, the Hallmark star reflected on why she'll continue to stay loyal to the channel instead of working with Great American Family Channel. Also known as GAC, the network produces programming and TV movies in a similar vein to Hallmark and Lifetime. However, actor Candace Cameron Bure has made controversial comments on why she left Hallmark for GAC. Robinson Peete has a different perspective on the strengths of the Hallmark Channel and explained why she disagreed with Bure's divisive comments.
The network doesn't align with her values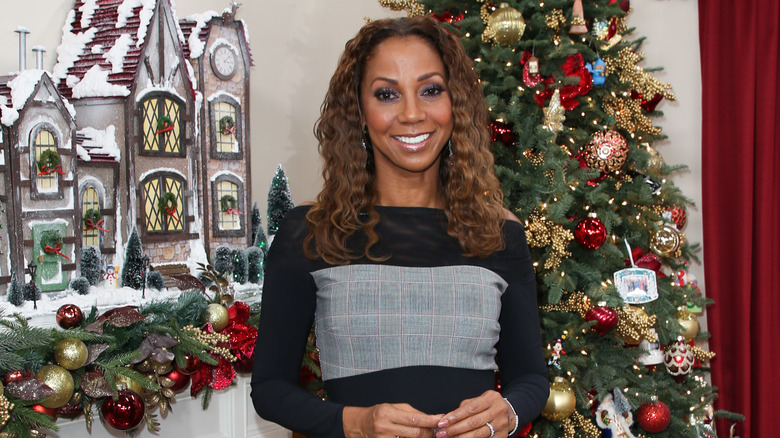 Paul Archuleta/Getty Images
The controversy began when Candace Cameron Bure revealed why she no longer works with the Hallmark Channel. The actor told The Wall Street Journal, "I think that Great American Family will keep traditional marriage at the core." Readers took her comment as criticizing Hallmark for its increasingly inclusive stance on LGBTQ+ representation. A spokesperson for Hallmark responded to the story (via Decider), confirming: "We want all viewers to see themselves in our programming and everyone is welcome." 
Though Bure took to Instagram to fight back against what readers inferred from her interview, Holly Robinson Peete was among several celebrities who felt her explanation didn't cut it. The outspoken star posted an Instagram Story shortly after Bure's comments were published, arguing: "Go make the content that you want to make but why insist on castigating others?" (via Cinema Blend). Robinson Peete added, "It's the judgment for me ... as a proud mom of an LGBTQIA person the traditional marriage quote stung." 
The actor also showed some love to Hallmark for supporting the queer community, noting she was honored to be part of a channel that "understands the importance of diversity and inclusion of EVERYONE." Further solidifying their stance, Hallmark released its first Christmas movie with a gay couple at its center in 2022 — "The Holiday Sitter," starring "Mean Girls" actor Jonathan Bennett. Robinson Peete also has a personal connection to the LGBTQ+ community, making Hallmark's position especially significant.
Hallmark values representation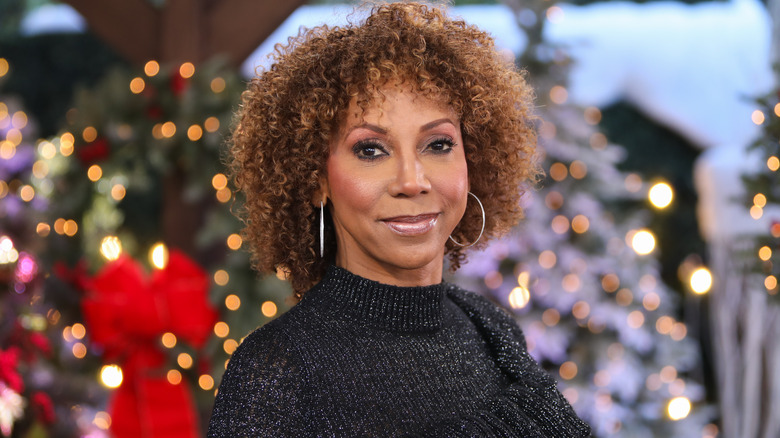 Paul Archuleta/Getty Images
Holly Robinson Peete has reflected on just why Hallmark and its collaborators have earned her respect since their first time working together in 2015. As she told Deadline, "Hallmark is one of the most unique and warm destinations on television, especially at Christmas, and I am so proud of the projects that we have done together these past years." The channel's ongoing support of the LGBTQ+ community is one of the key factors for the actor too. 
She shared with Entertainment Tonight, "It's important that we celebrate our kids and love who they love and support what they support." Robinson Peete spoke out about her daughter Ryan, who came out as gay in 2020 and clearly has her family's full support. The actor enthused, "I was just proud of her. She did it in her own time, in her own way." She added, "She's a spectacular young lady. She felt like she needed to speak her truth, and I'm just there for her 100% and her dad [is] as well."  
Robinson Peete informed Deadline that viewers should feel represented by the movies they watch and that Hallmark is able to do this for a range of diverse communities. She noted, "I am thrilled to continue my work with them to collaborate on creating joyful and heartfelt movies while highlighting special stories in which viewers can truly see themselves." The actor signed an exclusivity deal for Hallmark holiday movies in 2022, so this mutually beneficial partnership will continue.