Prince Harry And Meghan Markle's Netflix Future Could Depend On Prince Andrew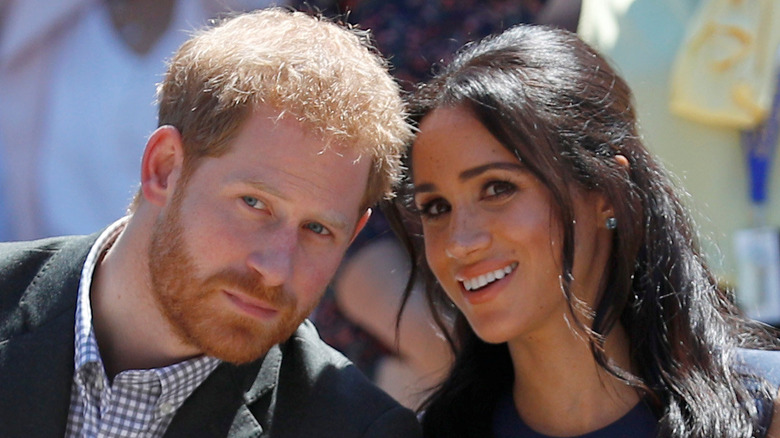 Pool/Getty Images
Back in 2020, Prince Harry and Meghan Markle, Duke and Duchess of Sussex, inked a $100 million deal with Netflix to produce a variety of programming over a five-year period. in December 2022, the couple made a dramatic debut with their docuseries, "Harry & Meghan." The series was a record breaker for Netflix, and audiences devoted 81.55 million hours to watching the first three episodes. The Sussexes followed up this blockbuster with "Live to Lead," a documentary series received with far less acclaim. The participants included Ruth Bader Ginsburg, Greta Thunburg, and Meghan's good friend, pioneering feminist Gloria Steinem. However, since much of the footage was shot prior to Harry and Meghan's Netflix contract, the couple played a limited role in the series, providing episode intros rather than interviewing the subjects.
Currently, the Sussexes have another Netflix documentary in progress, "Heart of Invictus," which is set to debut this summer. They're also potentially working with the streamer on a documentary chronicling their philanthropic work in South Africa. In addition to documentaries, Meghan wants to create light-hearted content. "People love love. I'm not excluded in that sentiment," the duchess told Variety in 2022. "Like a good rom-com. Don't we miss them?"
While a rom-com might be in the cards for the Sussex's Archewell company, when it comes to Netflix collaborations, the streamer could have a renewed desire to revisit Harry and Meghan's royal past, contingent on the success of a Prince Andrew-related film.
Harry and Meghan could do a Netflix exposé about royal life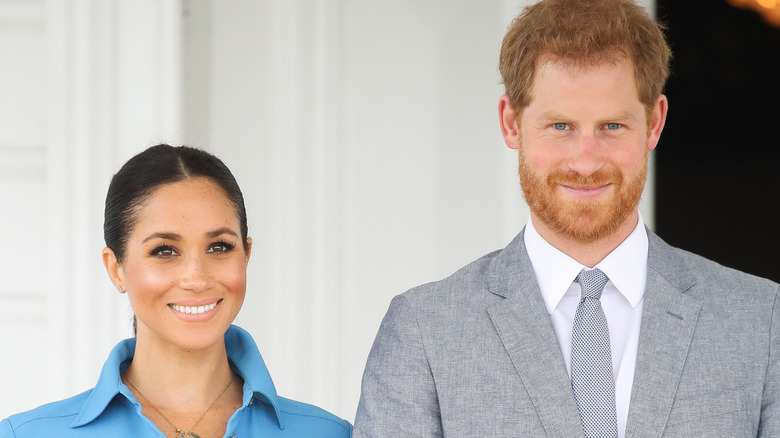 Chris Jackson/Getty Images
Currently in production, Netflix's movie "Scoop" details events surrounding Prince Andrew's disastrous public downfall, including his 2019 royal career-ending interview on the BBC's "Newsnight," in which the prince discussed his connection to Jeffery Epstein. The film features Rufus Sewell as Andrew and Gillian Anderson as BBC interviewer Emily Maitlis. 
If "Scoop" is a hit, it's possible Netflix would want to follow up with more royal content, and the streamer is reportedly working with Prince Harry and Meghan Markle, Duke and Duchess of Sussex, on a possible feature film about palace life. "There are a lot of nuances from their story that they feel are still missing after the documentary and Harry's book," a source informed Closer magazine (via the Mirror). This source notes Netflix is seeking "juicy stuff," but Harry and Meghan are allegedly not of one mind on whether or not they should proceed. "Meghan is really pushing for it to happen, while Harry wants to treat more carefully – but they are entertaining the idea and their team are talking about the kind of money they would want for the rights to their story," said the source.
Writing in The Telegraph, reviewer Ed Power agreed that Netflix would prefer a salacious royal-centered program, compared to another series like "Live to Lead," saying, "Netflix, mindful of its audience's appetite for royal scandal, must be hoping that whatever Harry and Meghan do next packs far greater oomph – and has more to do with Megxit than Mandela."