Julia Louis-Dreyfus Refuses To Become 'Invisible' As An Older Woman In Hollywood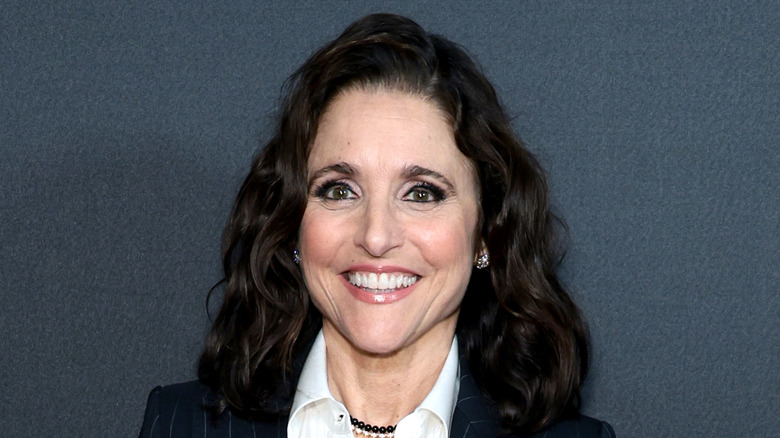 Dimitrios Kambouris/Getty Images
Julia Louis-Dreyfus is a comedic icon that's starred in not one but three hit TV shows, including "Seinfeld," "The New Adventures of Old Christine," and "Veep." The former "Saturday Night Live" cast member won 11 Emmys for her roles in these series. However, Louis-Dreyfus is now in her 60s, and according to the Geena Davis Institute on Gender in Media, female characters over 50 tend to be excluded from films and TV Shows. Louis-Dreyfus spoke to People and seemingly addressed this issue, saying, "Older women are very much made invisible in our culture, and that's tragic."
The actor also told the publication that her goal is to change this narrative with new film projects. She explained, "I'm interested in stories that are not derivative, that feel fresh, that kind of maybe can be conversation starters." That said, Louis-Dreyfus's career has continued to thrive, even with the blatant ageism in Hollywood.
Since 2021, Louis-Dreyfus has portrayed Valentina Allegra de Fontaine in several Marvel projects, including "Black Widow" and "Black Panther: Wakanda Forever." In 2023, she had roles in "You People" and "You Hurt My Feelings." Despite her continued success, she continues to discuss ageism and aging in the entertainment industry.
The actor celebrates older women on her podcast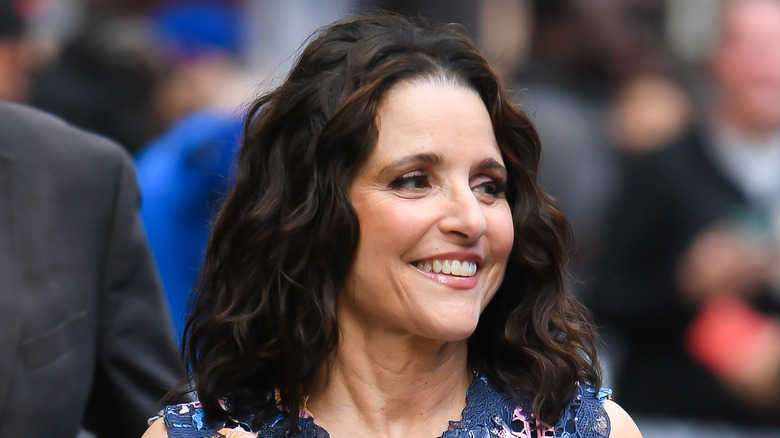 Robert Kamau/Getty Images
Julia Louis-Dreyfus takes a stance against ageism with her podcast "Wiser Than Me." In each episode, Louis-Dreyfus speaks to older female celebrities. "Wiser Than Me" premiered in April 2023, and Louis-Dreyfus' first guest was Jane Fonda. The actor, whose in her 80s, discussed aging with Louis-Dreyfus. Fonda said that she regrets getting plastic surgery and wishes she could have aged naturally. However, she noted that she feels "way younger" than her actual age. Fonda also said, "One of the things that I've learned as I've gotten into serious old age is when you're inside it as opposed to looking at it from the outside, it's not nearly as scary."
Louis-Dreyfus explained to Variety that the mission behind her podcast is to give older women a platform. She said, "We are missing out on the wisdom and experiences of a huge portion of the population." Adding, "I want to hear from these older women. I want to talk to them. I want to know how they navigate aging, and their tips for a life well lived. How they did it, how they do it, and everything in between." Other guests featured on the podcast have included famed designer Diana Von Furstenberg, author Isabel Allende, and singer Darlene Love.
Julia Louis-Dreyfus on aging as a celebrity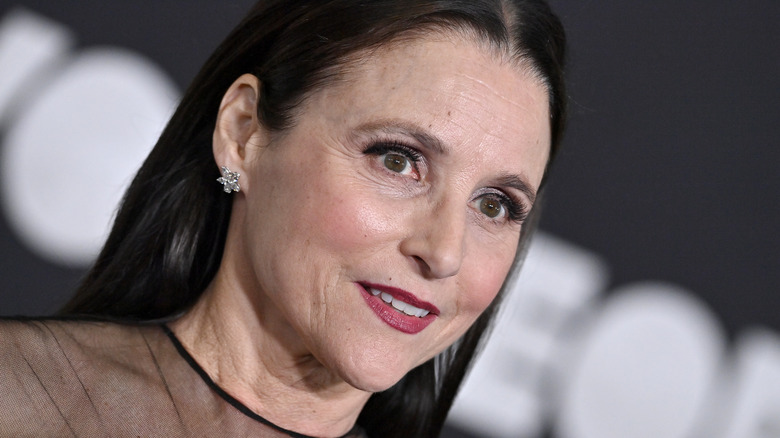 Axelle/bauer-griffin/Getty Images
In a 2015 interview with NewBeauty, Julia Louis-Dreyfus, who was then in her 50s, opened up about aging as a public figure. She said, "I've been in showbiz for so long. From the first time people saw me on Saturday Night Live until now... it's no secret that I've gotten older." (via Daily Mail). She added, "I've gotten older in front of you, and that is odd — it is still so strange to me that everyone has seen me age on a public stage. It's totally changing and difficult." Louis-Dreyfus also revealed to NewBeauty that her foundation routine is the key to making her look younger.
That same year, Louis-Dreyfus, Tina Fey, and Patricia Arquette appeared in a skit for the series "Inside Amy Schumer." In it, the trio fire shots about ageism in Hollywood by having a picnic to honor Louis-Dreyfus's "last f***kable day." Louis-Dreyfus explains this concept further to Amy Schumer and says, "In every actress's life, the media decides when you finally reach the point that you're not believably f***kable anymore." Louis-Dreyfus, Fey, and Arquette then tell Schumer about the roles they've recently auditioned for, including that of Mrs. Claus, and note that, unlike women, men in Hollywood do no not have a "last f***kable day."