A Look At All Of Tina Turner's Devastating Health Struggles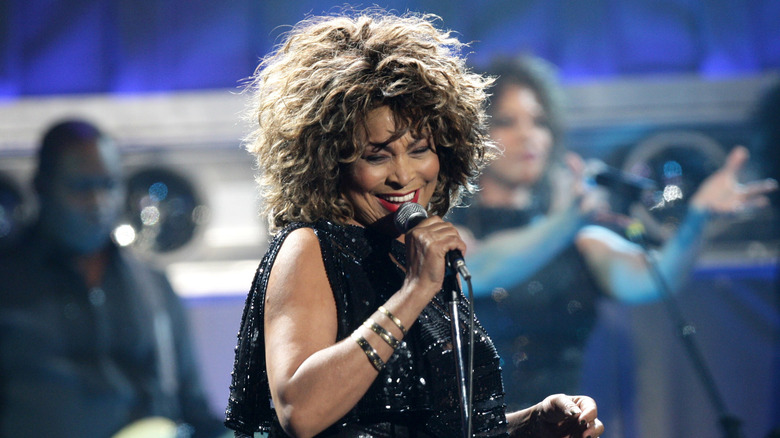 Greetsia Tent/Getty Images
Music legend and rock-and-roll icon Tina Turner has died at the age of 83. According to a statement on her Instagram, Turner passed away leaving behind a legacy that touched fans and inspired a new generation of musicians. After battling illness for many years, the performer died at her home in Küsnacht, Switzerland, located outside of Zurich.
Although the cause of death is yet to be released, Turner has faced a string of health issues through the years, causing her to take a step back from the spotlight. However, in 2021, she released a documentary entitled "Tina," which was an introspective look at her life and career. The film discussed many topics, namely Tina Turner's kids, her experiences with abuse throughout her life, and the thoughts she had on her career and legacy. While the documentary offered an intimate viewing into the life and opinions held by Turner, she was always vocal about her health, speaking about her difficulties in her book, "My Love Story."
Tina Turner struggled with her health for years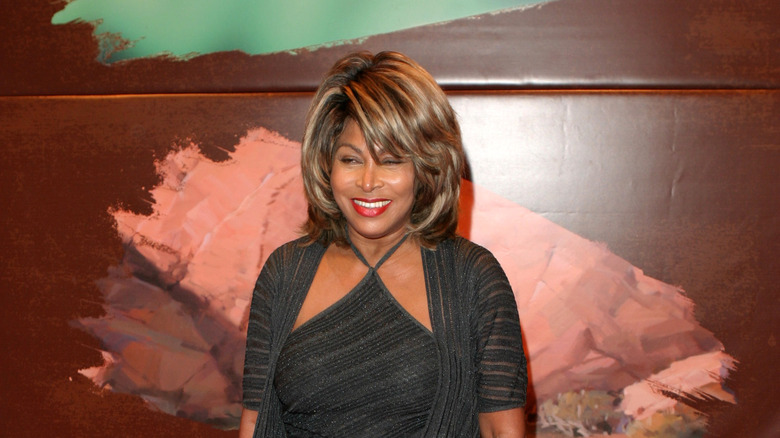 James Devaney/Getty Images
Her physical ailments began about a decade ago, when she suffered a stroke in 2013. The health scare occurred three weeks after her wedding to Erwin Bach, a former record executive. It left her with physical difficulties, necessitating that she learn how to walk once more. Three years later, Turner was diagnosed with intestinal cancer. Simultaneously, her hypertension left her with kidney failure, which had to be rectified with surgery.
A year later, in 2017, Turner received a kidney transplant from her husband, she revealed in her memoir. Although the series of health crises was a fright to deal with, Turner said that Bach always kept her spirits up. People reports that Turner wrote in her book about how "Erwin always radiated confidence, optimism, and joie de vivre," going on to say that "with his help, [she] tried to keep calm."
While her physical issues began 10 years before her untimely death, the PTSD due to her abusive relationship with Ike Turner plagued her for years. In the first episode of her titular documentary, called "Ike and Tina," Ms. Turner declared that her life was not a good one before announcing that she was departing from the public eye. In 1956, Turner first met Ike, a musician at a nightclub. The fated meeting would transform their dynamic from a musical duo into an abusive relationship filled with physical, emotional, psychological, and financial abuse at the hands of Ike.
A look at Tina Turner's legacy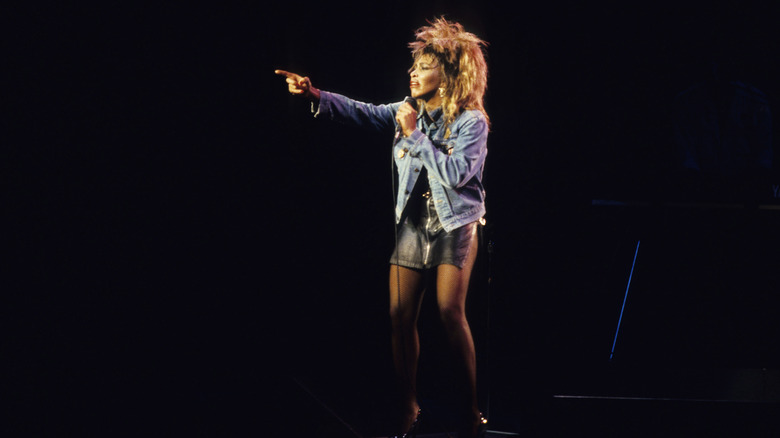 L. Busacca/Getty Images
At a mere 17, Turner began a relationship with Ike, who was 25; it ate up 16 years of her life, and at one point, Turner considered suicide to be her only way out. On July 4, 1976, while many Americans were celebrating independence, Turner finally broke free from Ike, fleeing their hotel once he fell asleep and running across the freeway. Armed with a Mobil card and 36 cents, Turner didn't look back.
By breaking away, Turner was able to create her own career as a solo artist, one that has paid off tremendously. The "What's Love Got to Do with It" singer has had a decades-long solo career, marked by multiple Grammy wins, a Lifetime Achievement Award, and her double induction into the Rock & Roll Hall of Fame — in 1991, alongside her ex-husband Ike, and again in 2021 as a solo artist.
The Queen of Rock & Roll, who was known for her electric energy, raspy voice, and magnetic stage presence, has inspired multiple musicians across a range of genres. Artists from Beyoncé to Mick Jagger and Janet Jackson to Keith Urban have been impacted by Turner's revolutionary artistry, singing, and performance style. A fury of teased hair, toned legs, and dazzling outfits, she commanded the stage, holding the audience captive with her every move. An incomparable legend, Tina Turner's raw talent and enthralling stamina will surely be missed.