Nick Cannon's Parenting Budget For His 11 Kids Is Even Bigger Than We Imagined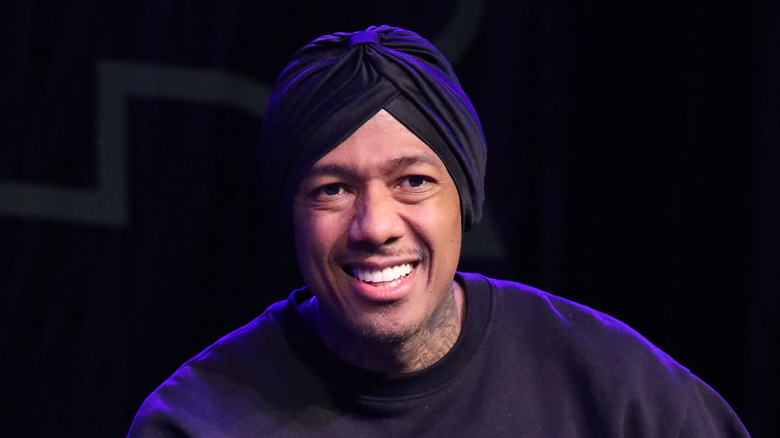 Jeremychanphotography/Getty Images
Nick Cannon is a host, actor, producer, comedian, and business mogul. He has been in the news lately, but not for anything career related. Cannon's talents are overshadowed by his family life — specifically, the multiple families he is creating. Cannon has 12 children with six different women.
Cannon has twins, Moroccan and Monroe, from his first marriage with music sensation Mariah Carey. He and "The Daily Cannon" podcast host Abby De La Rosa also have twins, Zion and Zillion, along with their eldest daughter Beautiful Zeppelin. Model Britany Bell has three children with the star, Rise Messiah, Golden Sagon, and Powerful Queen. Model and photographer LaNisha Cole has a daughter, Onyx Ice, with Cannon. He also has a son, Legendary Love, with "Selling Sunset" real estate agent Bre Tiesi. Lastly, he and model Alyssa Scott have a little girl, Halo Marie. The couple also welcomed their late son Zen, who passed from brain cancer.
There are a lot of branches on Cannon's family tree, and that means a big parenting budget. Goldie Schon, a family law attorney, shared an estimate with The Sun that the Hollywood star would pay $3 million in child support. However, according to Cannon, that doesn't even scratch the surface.
How far does $3 million go?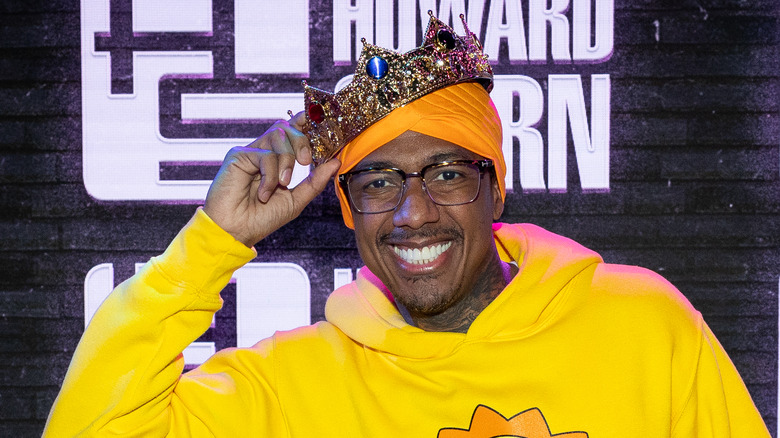 Emma Mcintyre/Getty Images
Waking up to an extra $3 million in your bank account is a game changer. But as a celebrity living in a mansion with many mouths to feed, it might not stretch that far. When asked about the $3 million child support estimate in a Los Angeles Times interview, Nick Cannon said, "That's not a lot of money." The father of 11 added, "When you think about my lifestyle, I have to generate at least $100 million a year." That's way more than $3 million per child — but Cannon doesn't mind sharing his wealth.
The media star shared on the Jason Lee Podcast, "They can have whatever they want, whatever they ask for. My account is their account, and there's a lot in there, so we ain't gon' run out." Cannon doesn't mind being an open checkbook because money is simply that. According to his philosophy, "Money comes and goes. I always tell people, 'Money don't make you happy. Happy makes you money.' So I'm always going to be good, and every dollar that I make is for my family."
But how does the all-around celebrity come up with that $100 million annually? He told the Los Angeles Times, "Everybody thinks Ryan Seacrest has tons of money. I do everything that he does times 10. Well, not times 10 — times three. Because he does a lot." Cannon does have his hand in several Hollywood projects.
How Nick Cannon makes millions
Nick Cannon's TV career took an unfortunate turn when his self-titled daytime show got canceled. However, his face still appears on several programs. Most notably, he is the host of the primetime hit, "The Masked Singer." Not only is he the main face of the celebrity singing competition, but Cannon is the executive producer. That role isn't foreign to the multifaceted star. Of course, he's the mind behind the comedy show "Wild 'N Out" as executive producer, host, and creator. Plus, you can catch the business mogul on "Celebrity Prank Wars" with longtime friend Kevin Hart.
Apart from TV, Cannon is well-versed on the radio. He has his self-titled show, "Nick Cannon Radio" — as well as the morning podcast, "The Daily Cannon."
He finds time to do all of that filming and hosting while being the chairman of the TeenNick network, also serving as the music business curator and label head of Ncredible Entertainment. He also runs The Nick Cannon Foundation – an organization tackling social reform, leadership development, career education, and basic human needs. He is truly building an empire, and there are many in his castle.