Days Of Our Lives Explainer: Laura Horton's Accidental Death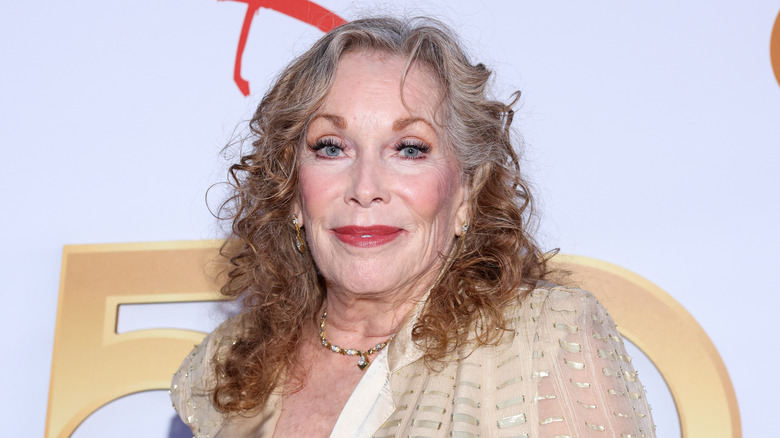 Victoria Sirakova/Getty Images
Longtime "Days of Our Lives" fans know just how important the character of Laura Horton was to many storylines on the show. Laura was first introduced to viewers back in 1966. Over the years, many different actors took on the role, including Floy Dean, Susan Flannery, Susan Olivar, Rosemary Forsyth, and Jaime Lyn Bauer. Because of Laura's longtime presence in Salem, some fans were stunned when Laura met a tragic end in 2021. While fans of the sudser are not strangers to seeing beloved characters die, Laura's death was particularly sad because of her heartbreaking life.
Laura once had a wonderful career as a psychiatrist, but life took a toll on her. She dealt with infidelity, sexual assault and fell into a deep depression after giving birth to her daughter, Jennifer Horton. Laura tried to seek help, but nothing seemed to help. She sank deeper into depression and eventually started hearing voices and seeing the ghost of her dead mother. Things went from bad to worse when Laura tried to harm herself. She was later admitted into Pine Haven Sanitarium due to mental health illness. Laura would spend the next 17 years of her life in the mental institution before fans finally saw her again in 1993 when Kate Roberts began to visit her and eventually helped her get released.
If you or anyone you know is having suicidal thoughts, please call the National Suicide Prevention Lifeline​ by dialing 988 or by calling 1-800-273-TALK (8255)​.
Laura Horton died during an altercation with Gwen Rizczech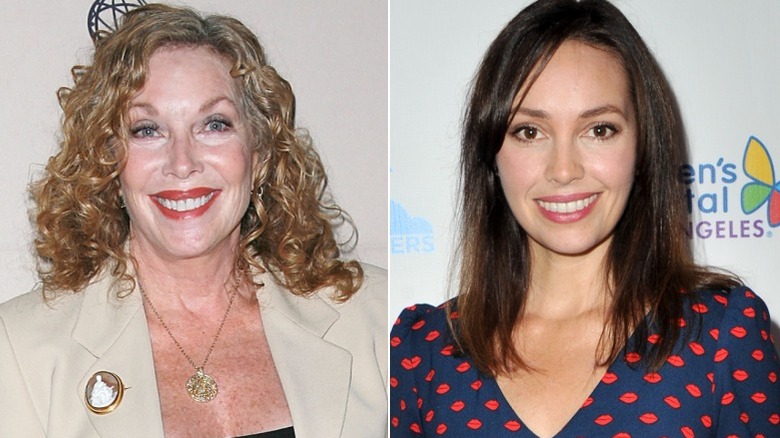 Allen Berezovsky & Paul Archuleta/Getty
After being released from the mental hospital, Laura Horton became a familiar face in Salem again as she popped in and out of town to spend time with her family and get involved in some dramatic storylines. However, the character said a final goodbye in 2021 when she was accidentally killed during a struggle with Gwen Rizczech. Gwen came to town looking to get to know her biological father, Jack Deveraux. Jack was stunned to find out that Gwen was his daughter, and it was later revealed that Laura knew about Gwen for decades. 
Laura explained that Gwen's mother had come to the Horton home to tell Jack about Gwen. However, she was met by Laura instead. Laura agreed to pay off Gwen's mother so that Jennifer wouldn't find out about Gwen, as at the time that couple had just gotten back together after a rocky time in their relationship.
Once Gwen found out that Laura was the reason she didn't get to grow up with Jack as her father, she was furious. Laura visited Gwen in her hotel room and tried to explain the situation. However, the two women ended up getting into a heated argument. During the confrontation, Gwen accidentally caused Laura to fall to the ground. Laura hit her head and died from the injury. Gwen later called Jack to help her and explained that Laura's death was an accident.
Understanding Laura Horton's family ties in Salem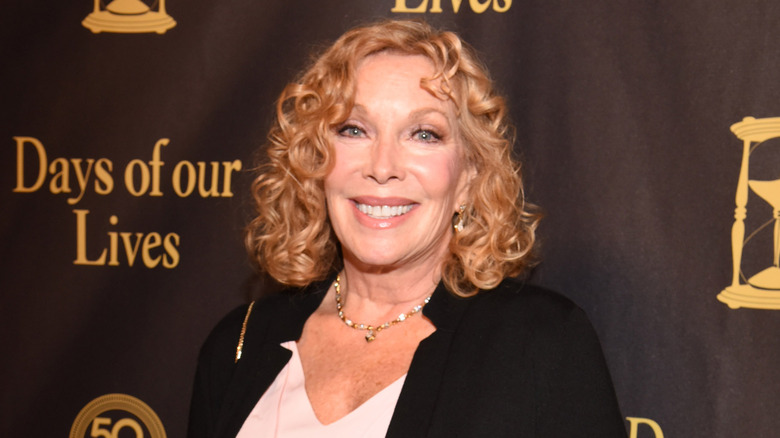 Vivien Killilea/Getty Images
Sadly, Jack was forced to tell Jennifer and the rest of the family about Laura's death. News of Laura's passing hit many people in Salem hard as she had a lot of friends and family members in the town. Laura was great friends with the likes of Marlena Evans and Kate Roberts, as well as deeply rooted in the town as a member of the prominent Horton family. Over the years, Laura had been married to both Mickey Horton and Bill Horton, making Salem's most beloved couple Tom and Alice Horton her in-laws. She and Bill welcomed two children together, Mike and Jennifer. They also shared grandchildren, Abigail Deveraux, JJ Deveraux, and Jeremy Horton. Laura later became a great-grandmother to Abby and Chad DiMera's children, Thomas and Charlotte. Laura was also a huge help to Abigail when she began suffering from a split personality disorder.
Despite missing out on so much time with her loved ones due to her mental health issues, Laura made sure to be there for her family and friends whenever she could. Her death was heartbreaking for the Horton family and led to even more animosity between Jennifer, Abigail, and Gwen.
Although Laura Horton is no longer part of the Salem landscape, she'll be remembered by "Days of Our Lives" fans as one of the most interesting characters to ever appear on soap opera.