Meghan McCain Isn't Here For Celebs' Candid Stories About Their Sex Lives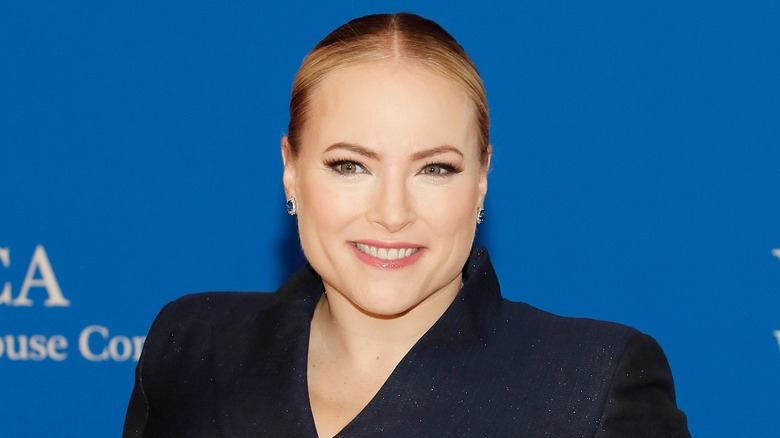 Paul Morigi/Getty Images
Listen up, Hollywood: if you plan on sharing raunchy details about your sex life in a bit of gossipy fun, Meghan McCain would like to formally announce that she wants no part of it, thank you very much. The television personality, writer, and daughter of the late John McCain sent a scathing letter to the Daily Mail in which she clutched her pearls — er, keyboard — over celebrities' candid openness about all things sex. 
Tucked within the letter were moments of clarity, such as her ethos as a mother and appreciation for her own, and some on-the-nose truth jokes that said what we've all been thinking (maybe Gwyneth Paltrow's vagina candles really were too much). But there were also some hot takes that some might disagree with — not that McCain is any stranger to letting out her true feelings with strong, sometimes controversial opinions.  
The writer begins her letter by addressing Paltrow, but she soon expands her point to include other musicians and actors who have been, in her opinion, far too ready to share the most intimate details of their lives.
Call Her Daddy (or don't, as Meghan might suggest)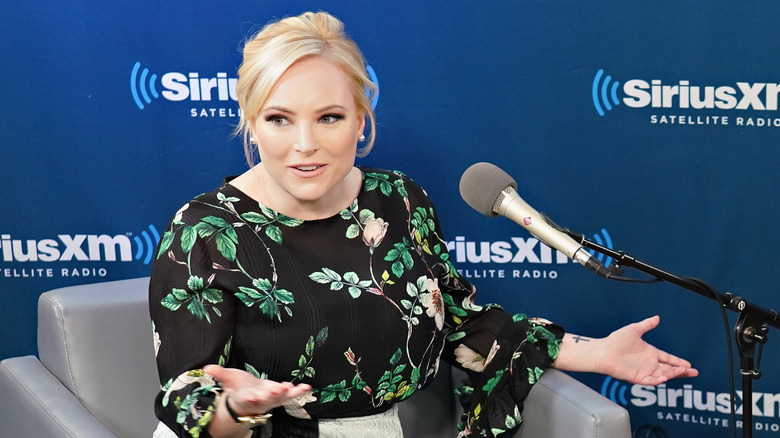 Cindy Ord/Getty Images
Meghan McCain's letter seemed prompted by Gwyneth Paltrow's appearance on Alex Cooper's podcast, "Call Her Daddy." The popular podcast is known for diving into conversations around sexuality, new-wave feminism, and misogyny, so the idea that Paltrow's conversation would veer toward the bedroom is unsurprising. Still, McCain was surprised. 
"I get it," McCain wrote. "Men have done this since the beginning of time. They brag about their conquests and compare their partners, but that doesn't make it right for Paltrow to do it before an audience of millions. Is she not aware of the phrase TMI? Too much information." McCain then casts her skeptical spotlight on fellow celebs Meghan Trainor and Rachel Bilson. 
In an episode of pop star and podcaster Trainor's show, "Workin' On It," the singer spoke about how painful intercourse is with her well-endowed husband (which, to be fair, didn't sound that much crazier than the singer's unusual bathroom habits with hubby Daryl Sabara). "O.C." actress Bilson shared her sexual musings on the "Women On Top" podcast, in which she talked about her position preferences, among other racy ramblings.
America has been pornified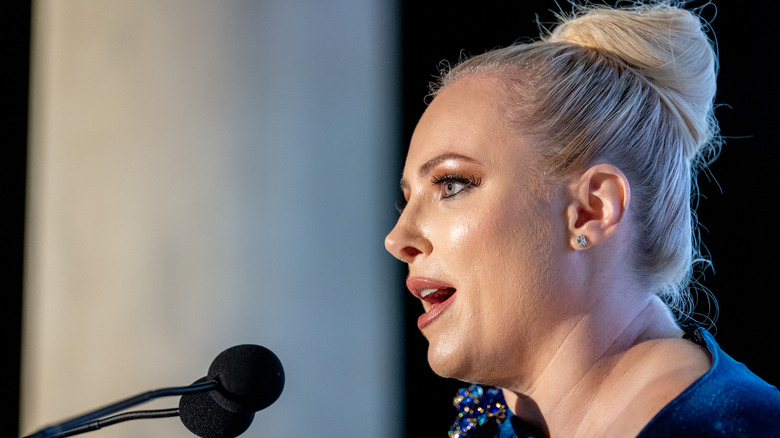 Roy Rochlin/Getty Images
Other celebrity couples who entered the line of fire include Kelly Ripa and Mark Consuelos, and George Stephanopoulos and Ali Wentworth. And while the stories these A-listers have shared are certainly enough to make most of us blush, it's hard to pin down the crux of Meghan McCain's argument. On the one hand, McCain's sentiments appear to stem from a conservative, no-sex-talk upbringing. On the other hand, her overarching argument is that America has been, as she calls it, "pornified."
"I consider myself a sex-positive person," she argued. "I'm open and honest ... but with my husband, not all of daytime television. What happens behind closed doors is your business, and that's the point. I once thought the way I was raised was provincial and outdated. But today, as a mother of two girls, I'm grateful for it. My daughters don't deserve to be subjected to TMI details about their mom and dad. I'm happy that I've set an example of modesty. Self-control is the first step toward self-respect." 
McCain said she believes normalizing hypersexual conversations is dangerous to youth, who should explore these concepts in their own time. Of course, others might argue that normalizing sex talk can increase sexual knowledge and, thus, safety and bodily autonomy. Either way, if you're planning on meeting for a juicy bedroom talk over a glass of wine, you might consider omitting McCain from the invite list.