Days Of Our Lives' Judi Evans Has Sage Love Life Advice For Bonnie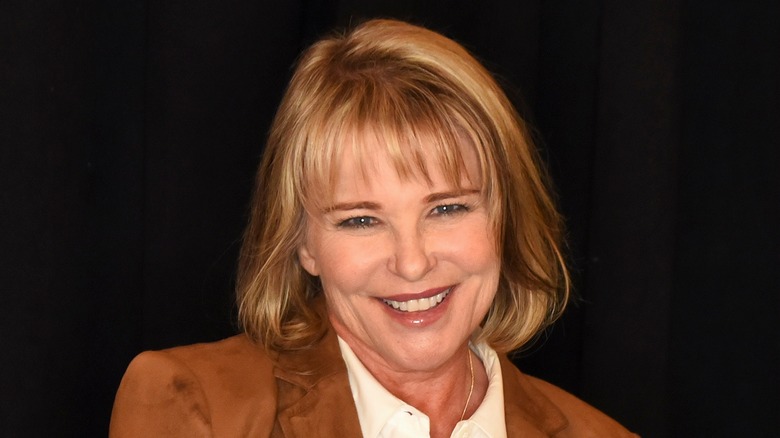 Michael Mattes/Shutterstock
Longtime "Days of Our Lives" star Judi Evans has played two memorable characters on the soap opera. The first was the role of Adrienne Kiriakis, who tragically died in a car accident leaving behind friends, children, and her husband, Justin Kiriakis (Wally Kurth). The second character is Bonnie Lockhart, who has been known to stir up trouble in Salem from time to time. However, in recent years, Bonnie has calmed her wild ways and found love again, with Adrienne's former husband Justin. While Justin and Bonnie seem to be adjusting to married life quite well, Evans says that there is a bit of romantic advice that she would give her on-screen alter-ego if she could.
"Bonnie probably needs to smooth out the edges, but her heart is in the right place," the actor told Soaps. "[She needs to] take the foot off the accelerator a little bit," adding that the character can be a bit overwhelming to others at times. As for Bonnie and Justin's relationship, Evans claims that some couples' therapy may be just the thing they need to open up the lines of communication. "I think they're probably pretty good in the romance department and what one lacks, the other one fulfills," she stated.
Evans also revealed that Bonnie has finally come into her own thanks to her relationship with Justin.
Are Bonnie and Justin forever?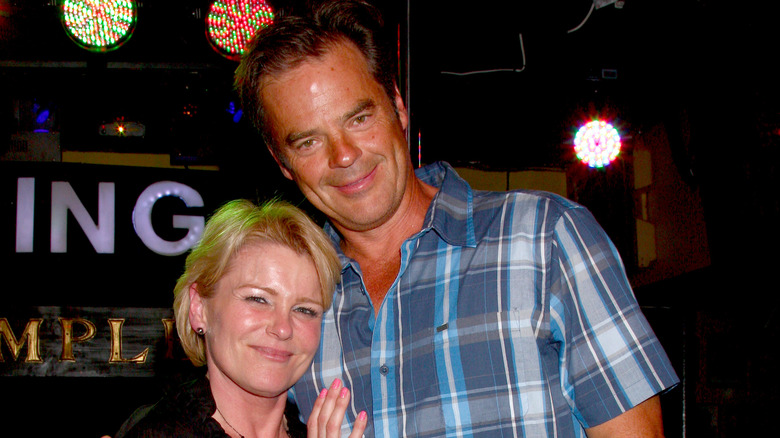 Kathy Hutchins/Shutterstock
According to Judi Evans, the coupling of Justin Kiriakis and Bonnie Lockhart has a lot of depth to it. The "Days of Our Lives" fan-favorite reveals that through Bonnie's relationship with Justin, the character finally feels like the best version of herself. "[She's] confident for the first time in her life," the actor told the outlet. "He also likes her wild side, so she doesn't want to tame that too much. That's what he loves about her. I think she's finding a security she's never had, and it has all to do with heart, she's just never been around anybody who accepts her, loves her, and is patient with her in the way he does," Evans added.
Fans may remember that Bonnie was previously married to Mickey Horton. However, Evans says that the character's marriage to Justin is a much better fit as they're closer in age and have more in common. Over the years, there have been many exceptional couples in Salem. Duos such as Bo and Hope Brady, Steve Johnson and Kayla Brady, Marlena Evans and John Black, and many more have wowed fans over the decades. While it remains to be seen if Justin and Bonnie can follow in the footsteps of those couples, fans are rooting for the pair to have a happy ending.