Tina Turner Played A Small But Unforgettable Role In Prince William's Childhood Memories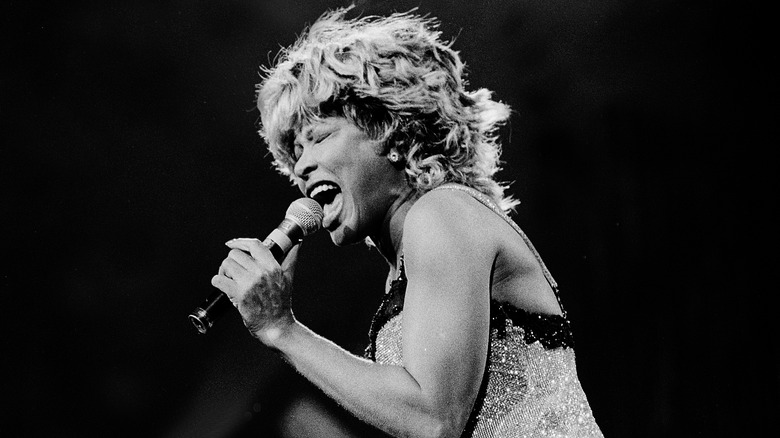 Paul Natkin/Getty Images
Music and memories go hand in hand, so much so that our favorite artists can sometimes feel like part of our families. This is why fans mourn the losses of their favorite stars, even if they never knew them personally. Tributes pour out from fans and loved ones alike when the world loses an icon.
Tina Turner died at the age of 83 on May 24, 2023. She was known as the Queen of Rock 'n' Roll and enjoyed a career that spanned from the early days of the genre in the 1950s until the early 2000s, when she retired from performing. Her hits included "What's Love Got to Do With It" and a cover of Creedence Clearwater Revival's "Proud Mary." 
Another song for which Turner became known that was originally sang by a different artist was "The Best." Bonnie Tyler released it in 1988, but Turner brought it to new heights in 1989. It even left an impression on a young Prince William, and played an important role in his childhood memories.
Prince William listened to Tina Turner with his mother and Prince Harry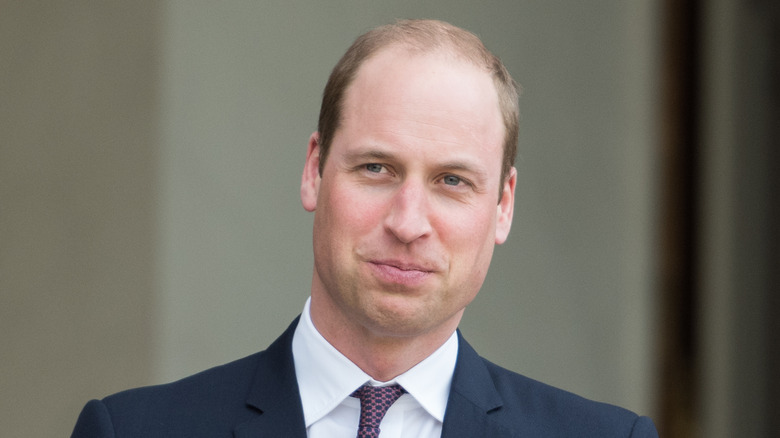 Frederic Legrand - COMEO/Shutterstock
Prince William (and eventually Prince Harry) attended the Eton College all-boys boarding school. William enrolled in 1995 when he was 13 years old. King Henry VI founded the posh institution in the mid-1400s. The uniforms resembled 1800s three-piece suits, complete with tailcoats. Press access was limited, but quite a few photos exist of William rocking the uniform. All of this sounds intimidating, and perhaps it was for the young prince.
On the "Time to Walk" podcast, William stated that he felt "anxiety" when it came time to go back to school each year. His mother Diana, Princess of Wales, hoped to ease these anxieties by playing music as she drove he and younger brother Prince Harry to Eton at the start of the school year. "One of the songs I massively remember and has stuck with me all this time, and I still, to this day, quite enjoy secretly, is Tina Turner's 'The Best' because sitting in the backseat, singing away, it felt like a real family moment," the prince explained.
A love of music runs in the family for the British royals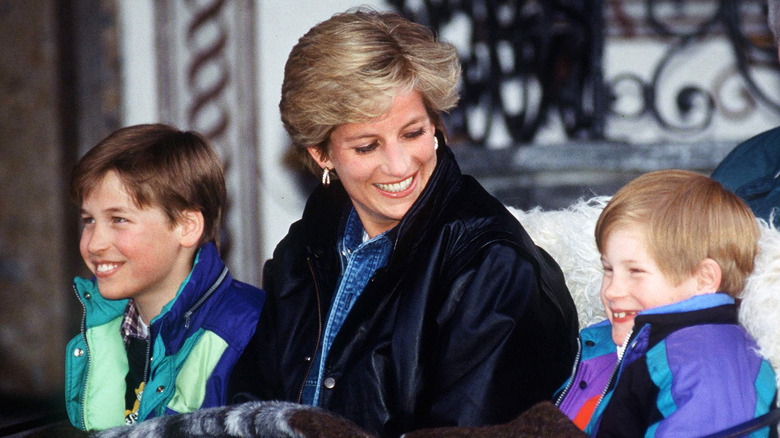 Tim Graham/Getty Images
Diana, Princess of Wales, enjoyed the Tina Turner hit as much as Prince William did. "My mother, she'd be driving along, singing at the top of her voice ... When I listen to it now, it takes me back to those car rides and brings back lots of memories of my mother," he told the podcast. 
The princess had quite an affinity for music. She once told Lionel Richie that his song "Hello" was her favorite. Aside from Richie, her cassette tape collection included Céline Dion and Rod Stewart as well. The princess even became friends with Michael Jackson and watched him perform at Wembley Stadium in 1988.
The princess passed her love of music to her children. Now, Prince William has done the same. His daughter Princess Charlotte proved that she is a Katy Perry fan when she was spotted singing along to Perry's song "Roar," which the pop star performed at King Charles III's coronation concert.