What We Know About Tina Turner's Cause Of Death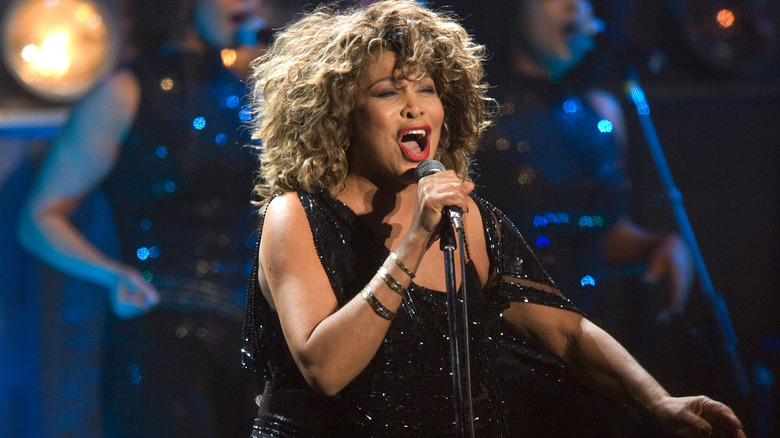 Rob Verhorst/Getty Images
Tina Turner's cause of death has finally been revealed in a statement issued by her representatives. The legendary singer and actor, who was in poor health for years, died of natural causes at the age of 83. Over the past decade, the "River Deep — Mountain High" star suffered a stroke, had intestinal cancer, and also developed kidney problems before her second husband, German record producer Erwin Bach, stepped in to donate his own kidney a few years back.
The heartbreaking death of Tina Turner was first announced by Turner's spokesperson, Bernard Doherty, in a statement that referred to Turner being ill for quite some time. It further read, "With her music and her inexhaustible vitality, Tina Turner thrilled millions of fans and inspired many artists of subsequent generations. Global hits like 'What's Love Got To Do With it,' 'Private Dancer,' and 'The Best,' more than 180 million albums sold, 12 Grammy Awards and over three decades of sold-out stadium tours around the world are just part of her unique legacy."
Turner and her first husband, Ike Turner, rose to fame in the 1960s with hits like "A Fool in Love" and "I Idolize You," but the "Queen of Rock and Roll" left the abusive relationship in July 1976. Tina's illnesses were all documented in her 2018 memoir, "My Love Story." "I've been on such a wild roller-coaster in the four years since my wedding [second marriage] that even I have difficulty keeping my medical catastrophes straight," she wrote (via Today).
Tina Turner: 'Nothing about the rehabilitation process was easy'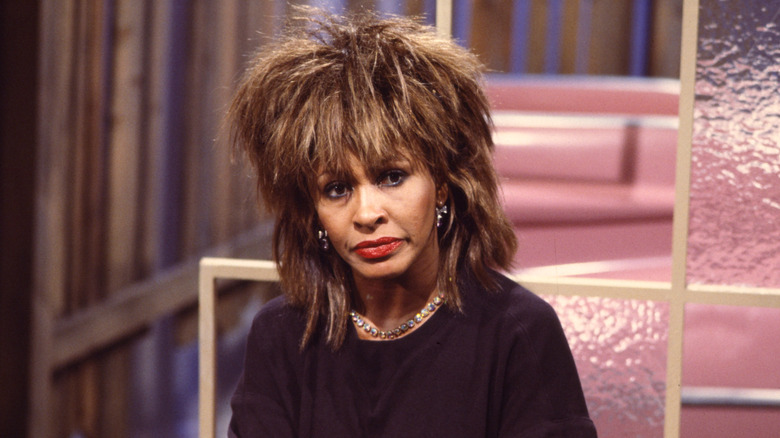 Gary Gershoff/Getty Images
Tina Turner has been candid about how her health issues have affected her physically, emotionally, and mentally in her memoir "My Love Story." Mere months after her marriage to 67-year-old Erwin Bach in 2013, the Rock and Roll Hall of Fame star suffered a stroke. 
"I woke up suddenly and in a panic. A lightning bolt struck my head and my right leg — at least that's how it felt — and I had a funny sensation in my mouth that made it difficult for me to call out to Erwin for help. I suspected it wasn't good, but it was worse than I ever imagined," she detailed. The hospital stay following her ordeal lasted 10 days, and "nothing about the rehabilitation process was easy," she recalled. 
Her challenges with high blood pressure, which later resulted in kidney failure and heart issues, affected the musician's talent as well. Turner wrote, "I believed that my body started to react to working with high blood pressure and the medication, and that was the reason I couldn't hit my notes." When her kidney troubles escalated in 2016 and things was looking bleak, Turner signed up for assisted suicide as a way to prepare for the inevitable. That's when Bach stepped in to donate his kidney, causing Turner to react with initial disbelief and eventual acceptance of his gesture of love.