The Devilish Reason Days Of Our Lives' Tripp Tossed Himself Out A Window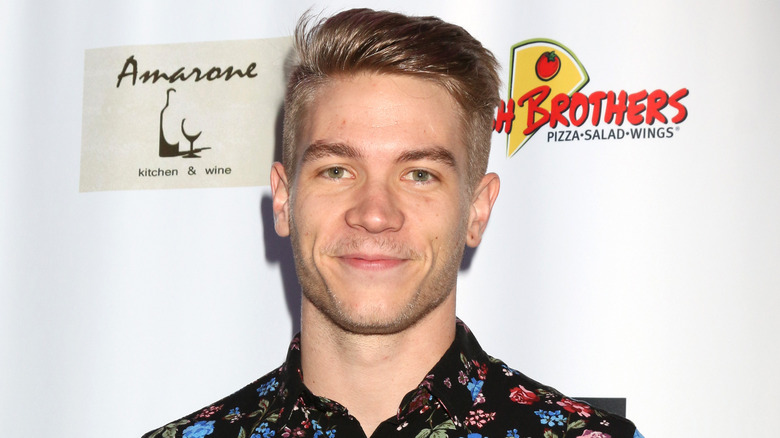 Kathy Hutchins/Shutterstock
Lucas Adams has become a beloved member of the "Days of Our Lives" family in the role of Tripp Johnson. The character was first introduced to viewers in 2017 when Ava Vitali came to Salem and told her former love Steve Johnson that they had a son, whom she was told had died. However, upon further investigation, Ava and Steve found out that their child was alive. The duo then looked to find their son, and after Ava was killed Steve eventually found the young man, named Tripp, and brought him back to Salem to meet his wife, Kayla Brady, and his children. Eventually, Tripp became an upstanding citizen, who even threw himself out of a window to save Allie Horton from demonic possession. However, that wasn't always the case.
Tripp seemed happy to find his biological father and the rest of the Johnson gang. However, he wanted to know more about his late mother. Steve was hesitant to talk about Ava, mostly because she had tricked his other son Joey into doing her dirty work, causing him to snap and kill her. Steve took the blame for Ava's death, but Tripp soon began to believe that his father was covering for Kayla. Tripp looked to get revenge on Kayla, causing problems with her medical career and even attacking her, per Soaps in Depth. Eventually, Joey confessed to the crime and even turned himself into the police allowing Tripp to move on and bond with his family.
Tripp sacrificed himself to save Allie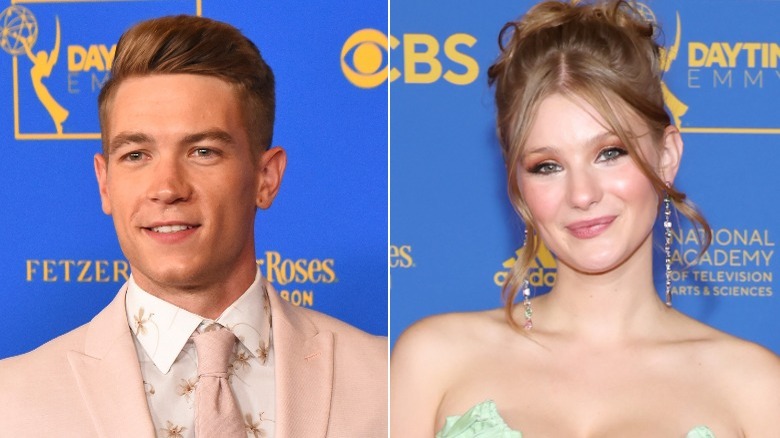 Michael Mattes/Shutterstock & Amy Sussman/Getty Images
As time marched on and Tripp became a full-fledged member of the Johnson family, fans grew used to the idea that he was a good guy with strong morals, just like his father Steve. Meanwhile, Tripp had a few romances during her early time in Salem, dating the likes of Claire Brady, Ciara Brady, and entering into a fake marriage with Haley Chen so that she wouldn't be deported. However, his most serious relationship was with Allie Horton. The two shared a strong bond, and Tripp even helped her take care of her son, Henry. Even when things went south between Tripp and Allie, he always stood by her side. After their split, Allie fell victim to demonic possession and tried to steal Ciara Brady and Ben Weston's baby. When it seemed that Allie could go no longer, Tripp took matters into his own hands and forced the devil to leave Allie's body and possess him instead.
Tripp remained strong enough to jump out of a nearby window after becoming possessed, sacrificing his own life in order to save Allie and free Salem of the possessions that had been plaguing many members of the town. Sadly, Tripp was pronounced dead at the hospital due to injuries from the fall. However, a miraculous turn of events occurred when the spirit of Bo Brady made himself known to Steve and brought Tripp back to life for his good deed (via Soaps). 
Other Salemites who were possessed by the devil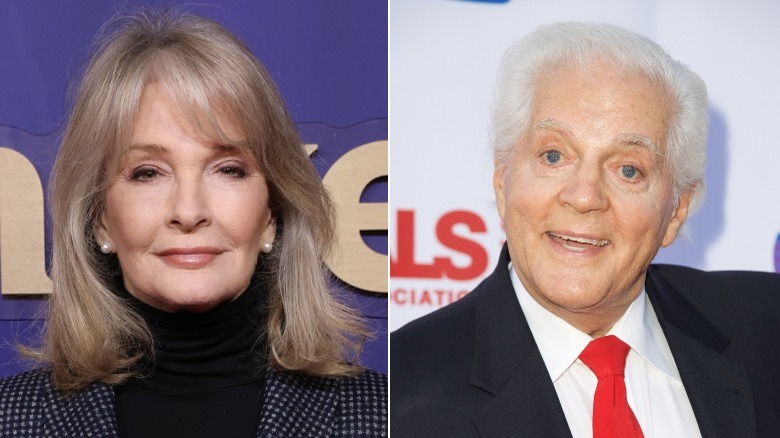 Earl Gibson Iii & Rodin Eckenroth/Getty
Although "Days of Our Lives" fans watched Tripp Johnson save Allie Horton from possession, she wasn't the only Salemite who dealt with the devil's annoying presence. Many longtime viewers will likely remember when Marlena Evans was possessed back in the 1990s, and in 2021 when the devil returned to Salem he targeted Marlena again. However, he first entered the body of Doug Williams in order to blackmail Marlena into allowing him to take over her body. Once the devil left Doug and ended his run with Marlena, he also jumped into the body of Marlena's grandson, Johnny DiMera, per Celebrating the Soaps.
Johnny's possession changed the course of his life, as the devil made him publicly humiliate his new bride Chanel DuPree during their wedding reception. A possessed Johnny dumped Chanel in front of their friends and family members and caused the duo to get divorced. Of course, once Johnny was no longer possessed he told Chanel that he still loved her. Sadly, by that time, Chanel had already moved on and had feelings for his twin sister, Allie Horton.
Allie's possession was the last, as the devil looked to use her to get his hands on Ciara and Ben's newborn baby boy. Thankfully, Tripp was able to stop the madness by sacrificing himself and still got to return to the land of the living for his good deed.