How Many Actresses Have Played Allie On Days Of Our Lives?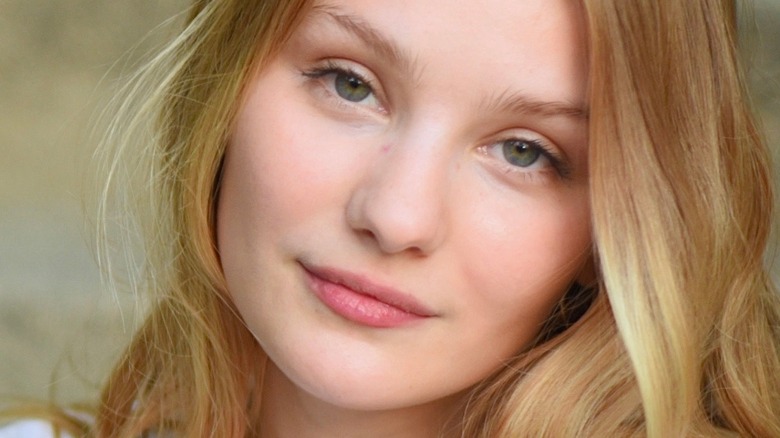 Michael Mattes/Shutterstock
"Days of Our Loves" fans have gotten to know the character of Allie Horton fairly well over the past few years. Of course, Allie brings the drama to Salem as an adult, but as a child, she was also at the center of many storylines involving her parents. Allie was born to parents Sami Brady (Alison Sweeney) and Lucas Horton (Bryan Dattilo) back in 2007. However, Allie has been the victim of SORAS and rapidly aged into an adult since then.
Allie and her twin brother, Johnny, were immediately thrust into drama with their parents when it was discovered that Allie was Lucas' daughter, while Johnny was the son of EJ DiMera. Not long after Allie's birth, Lucas was arrested and went to prison. So, Allie was raised by her mother, Sami, and Johnny's father EJ. When Lucas was released from prison, he ended up with joint custody of his daughter. However, he later took full custody of Allie when Sami was forced to go into the witness protection program (via Soaps in Depth).
When Sami was freed from the program, Allie split time between both of her parents' homes. Eventually, Lucas moved to Hong Kong and Allie stayed with her mother in Salem, per Soap Central. After Sami's husband EJ was killed the family left town and moved to California. Lucas also moved in order to be closer to his daughter.
Over the years, "DOOL" fans watched Allie grow up, and many different actors have portrayed the character.
Many different actors portrayed Allie during her childhood
Shortly after the birth of Allie Horton, "Days of Our Lives" watched as a number of child actors portrayed the character over the years, per Soaps. Young twins Elle and Ithaca Kremer were the first to be cast in the role and played Allie until 2008. The character was then aged slightly when twins Charlotte and Stella Penfield took over the role from the Kremers.
In 2009, Allie was recast yet again when twins Campbell and Carolyn Rose began to portray the legacy character. The Rose twins stayed in the role of Allie until 2014 when the character left town with her mother Sami Brady and the rest of her siblings.
In addition to their time as Allie Horton on "DOOL", Campbell has appeared on the television series "Cold Case," (via IMDb) while Carolyn landed a role in the short "Me Against the World" in 2021 (via IMDb). Both girls also appeared together in the short "One, Two, Three Love" in 2010.
Meanwhile, the character of Allie hadn't led her own storyline until the character was aged and brought back to Salem for a dramatic arc in 2020.
Lindsay Arnold took over the role of Allie Horton in 2020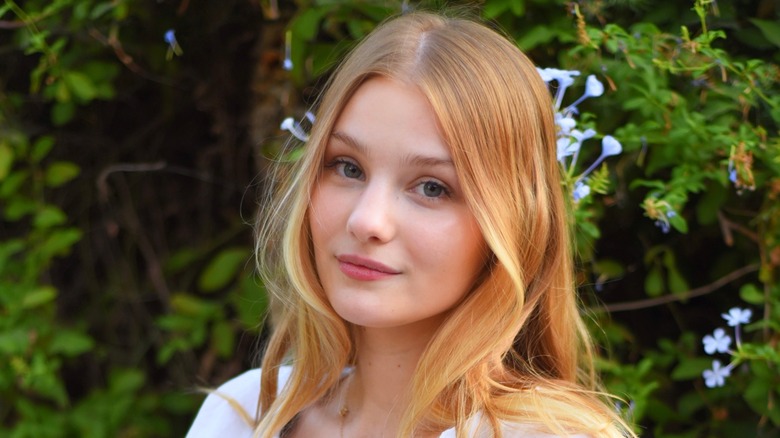 Michael Mattes/Shutterstock
In 2020, "Days of Our Lives" brought back the character of Allie Horton, who was now a young adult. Actress Lindsay Arnold was cast in the role, and Allie came home to Salem hiding a big secret. Allie showed up at the home of her uncle Eric Brady (Greg Vaughan) and his wife, Nicole Walker (Arianne Zucker), per Soaps in Depth. They agreed to let her stay with them, and she later confessed that she was pregnant. Allie told the pair that she wanted to give the baby up for adoption and considered allowing her brother Will Horton and his husband Sonny Kiriakis to take the child. She also thought she may want her former step-father, Rafe Hernandez (Galen Gering) to adopt the baby.
Eventually, Allie confided in Nicole, telling her that she didn't remember much about the night that she got pregnant because she was drunk, but that she was raped by a man whom she believed to be Tripp Dalton (Lucas Adams). It turned out that it was actually Tripp's brother, Charlie Dale, who had raped Allie and fathered her son, Henry (via Soap Dirt). Allie decided to keep her baby and eventually apologized to Tripp for accusing him of sexual assault. The two bonded over baby Henry and eventually began dating.
Fans have fallen in love with Arnold in the role of Allie on "DOOL" and are happy to have the character back in Salem after her six-year absence.
If you or anyone you know has been a victim of sexual assault, help is available. Visit the Rape, Abuse & Incest National Network website or contact RAINN's National Helpline at 1-800-656-HOPE (4673).