3 Of Zendaya's Most Stunning Bob Hairstyles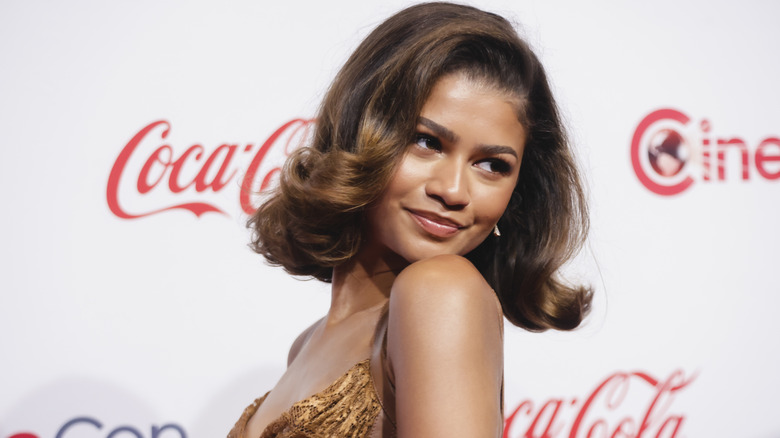 Greg Doherty/Getty Images
Some celebrities are comfortable choosing a favorite hairstyle and then sticking with it for the duration of their career. The hairstyle becomes the one they're known for, their signature look, and what fans come to think of when someone mentions their name. Zendaya, on the other hand, is blazing her trail in the world of fashion. The actress is known to appear with a vastly different hairstyle nearly every time she hits the red carpet. And somehow, she pulls off every style like it was made with her in mind.
Her variety of looks has made the "Euphoria" star a favorite among fashion enthusiasts. Many of us are still trying to get Zendaya's stunning curls from the 2019 Emmy Awards. Even though we're used to seeing Zendaya wear her hair in longer styles like her famous curls, she makes waves when she opts for shorter haircuts too. These three bob hairstyles are the ones we find the most dazzling of Zendaya's always-updating list of looks.
She tried 'something new' with her textured blonde bob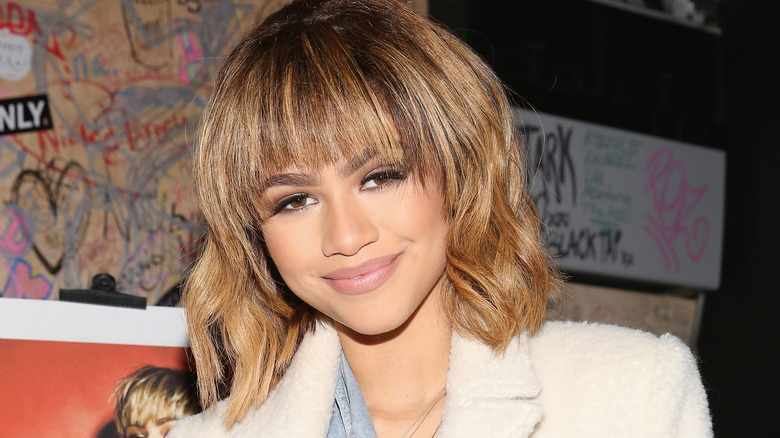 Mireya Acierto/Getty Images
Zendaya swaps out hairstyles as often as she walks the red carpet, but her signature dark brown hair color has more or less stayed the same over the years. However, during a fan event for her song "Something New," Zendaya showed up with shorter tresses that were a much lighter color than her fans were used to seeing. Not only did the new 'do look absolutely amazing, but it also proved Zendaya can pull off different hair colors as well.
If you're going to go for shorter hair, you might as well get it in the color you've been dying to try out. That might have been what Zendaya was thinking when she tried out this soft shoulder-length bob. The flaxen blonde color is fun, and we love how it gently transitions into her natural color at the crown section. What makes the style really stand out is the decision to include some tousled curls and layered bangs.
When her chin-length bob made headlines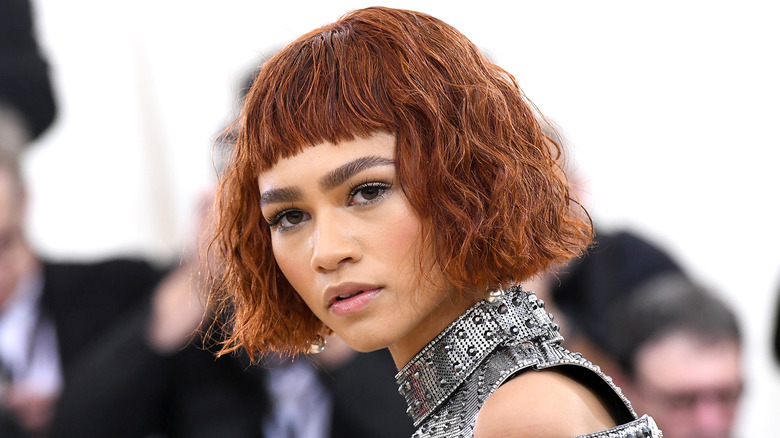 Noam Galai/Getty Images
Zendaya blew fans away when she showed up to the 2018 Met Gala in one of the most iconic Met Gala outfits of all time and easily the most fashionable Joan of Arc costume. The year's theme was "Heavenly Bodies: Fashion & The Catholic Imagination," and there's no doubt Zendaya nailed it. Per Vogue, Zendaya showed up on the red carpet in a custom Versace gown fashioned to resemble Joan of Arc, the young religious military leader who tragically became a martyr for her cause.
The silver dress was amazing in its own right — it was even fashioned after a traditional suit of armor — but it's the bold scarlet bob that really sold us on the look. 
If you want to pull off a chin-length bob like Zendaya, celeb hairstylist Riawna Capri says go for it, especially if you have fine hair. Capri told SELF that fine hair works best with this cut and recommends pairing it with blunt ends.
Her round lob was a bonafide throwback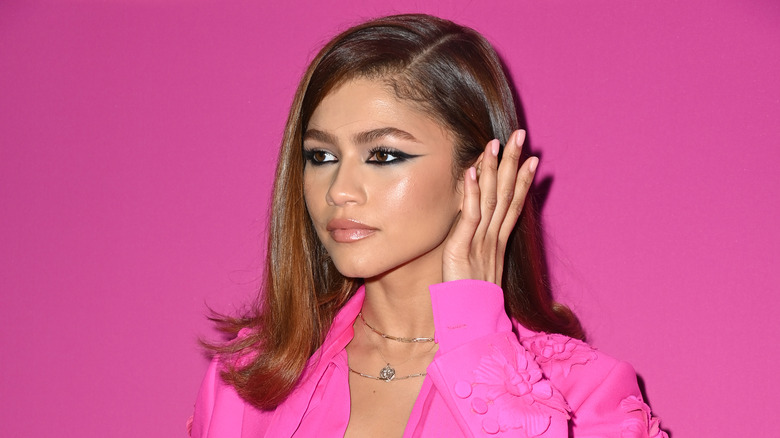 Pascal Le Segretain/Getty Images
From the embellished pink suit down to the bold winged eyeliner, Zendaya's pink carpet look from the Valentino Womenswear 2022/2023 show was a love letter to high fashion from decades past. That includes her hair, which was cut into a long, rounded bob that fit perfectly with the rest of her ensemble of the day.
Her fashionable cut is straight out of the 1960s, the decade of big, curly hair and gratuitous amounts of hairspray. Flipped ends were very popular, and Zendaya channeled that energy with this lob. To keep the cut modern, the "Spiderman" star didn't go overkill with the flipped ends and instead went with a subtle curl. The finished look was a much sleeker version of the '60s cut.
If you're on the fence about chopping your hair but still want to try a shorter length, a lob is a great in-between option. Celebrity hairstylist Mark Townsend explained to Byrdie that the lob is a cut that works for any face shape, and it's customizable enough that you can easily tweak it to fit your needs.