Hunter Biden's Child Support Battle With Lunden Roberts Explained
Handout/Getty Images
Hunter Biden is the 53-year-old son of President Joe Biden and while his father is the basis of most news stories, Hunter and the controversies surrounding his personal life have taken a lot of the focus away from the president. Hunter has been married twice, but it's his relationship with a woman who he was never married to that is drawing the most attention.
After his divorce from his first wife, which ended due to Hunter's affair with his brother's widow, and before he married his current wife, Hunter had a baby girl with a former stripper named Lunden Roberts. Hunter tried to steer the attention away from their relationship, denying their involvement and that the baby, whom she named Navy, was his. After a DNA test revealed that he was, in fact, the father, things got even messier. Back in 2020, it seemed that the estranged lovers came to an agreement regarding child custody payments, but now that case has been reopened. Here's what we know.
This isn't the first time Hunter Biden and Lunden Roberts are at odds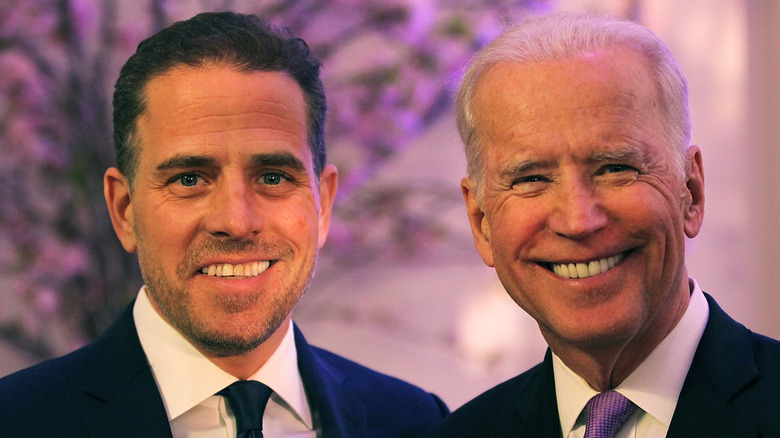 Teresa Kroeger/Getty Images
The first time many of us heard of Hunter Biden's fourth child, Navy, was during his child custody case in 2020. In the midst of his father Joe Biden's presidential campaign, Hunter was dealing with his own problems. A DNA test proved that Navy, who was born in 2018, was his daughter, but it wasn't until about 17 months later that his initial child support agreement was settled upon. According to Page Six, Hunter was ordered to "pay an undisclosed amount of monthly child support and must provide healthcare coverage for the baby."
The amount of the monthly payments was not revealed at the time, but we know now that undisclosed amount was $20,000 per month and to date, Hunter says he has paid Roberts $750,000 in total. While the president's son — and the president, for that matter — have never met Navy, Hunter still has her on his mind, just not in the ways you would think. Hunter has petitioned the court to lower his monthly payments and Roberts is not happy.
The current state of their child support battle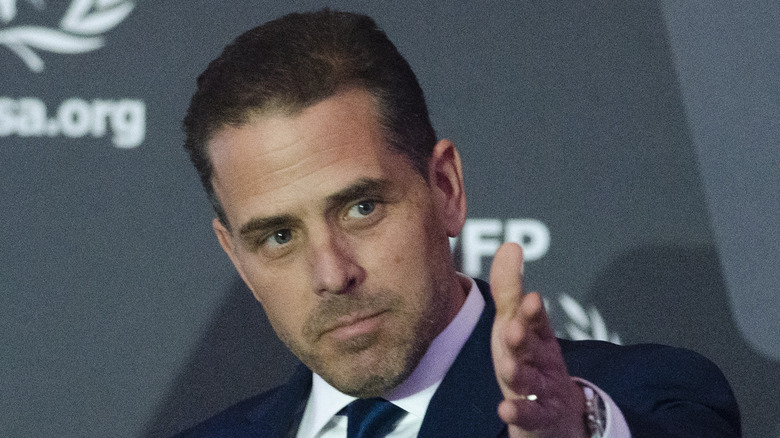 Kris Connor/Getty Images
The general public may have easily forgotten about Hunter Biden's fourth child, Navy Joan Roberts — whom he had with ex-stripper Lunden Roberts — if not for his recent acts. After paying $20,000 per month in child support since a DNA test proved Navy was his daughter, Hunter is now asking to reduce those payments, something Roberts and her legal team are vehemently fighting.
According to The New York Post, the motion filed by Roberts in court states that the monthly payment must stay the same so that Navy can "enjoy the same lifestyle and quality of life as her half-siblings and cousins who are members of the Biden family." In addition to the payments remaining the same, Roberts is also asking to change Navy's last name from Roberts to Biden so she can leverage the fame and opportunity that comes from being part of a political family. Depositions will continue on both of these matters, with a bench trial scheduled for the end of July.