The Heartbreaking Way Hunter Biden's Ex-Wife Learned Of His Affair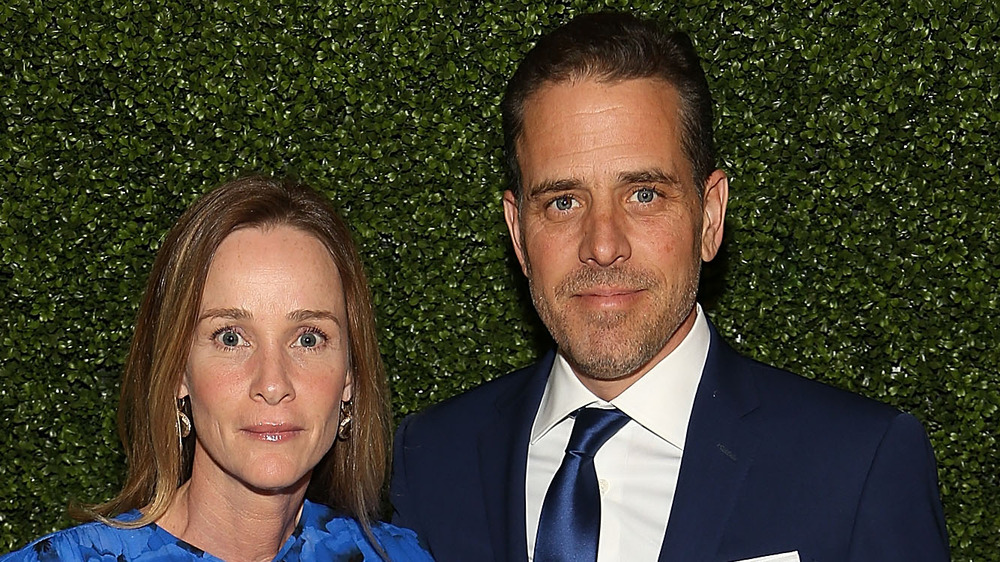 Paul Morigi/Getty Images
For a while, Hunter Biden's love life read a little bit like a whodunnit in the gossip columns. New, he-said-she-said, boozy, soap-opera-esque chapters came out each week, and we ate them up frantically. Now, it seems, we've finally come to the end. Here's what (we think) we know.   
Hunter and Kathleen Biden were already on the rocks when she learned about his affair with Hallie Biden, his brother, Beau's widow. Page Six reports that they'd been living apart since 2015. In the summer of 2016, Kathleen had had enough. According to emails that Daily Mail claims to have recently obtained, Kathleen wrote Hunter, "I'm leaving you because you are having an affair and you have been emotionally abusive." Kathleen further (allegedly, folks) wrote, "You say you were surprised by my asking for a separation and needed time to process it. I was surprised when I found your bottles of Viagra and Cialis. I was surprised when I found airline purchases and jewelry purchases." She filed for divorce in December, as per The New Yorker.
Notification of divorce through email might seem harsh. But, in a way, Kathleen was responding in kind. That's according to what an insider who's read Hunter Biden's upcoming memoir told The Sun. In Beautiful Things, Biden gets brutally honest about his split with his first wife, revealing juicy details about when, where, and how.
Hunter Biden tells his side of the story in his memoir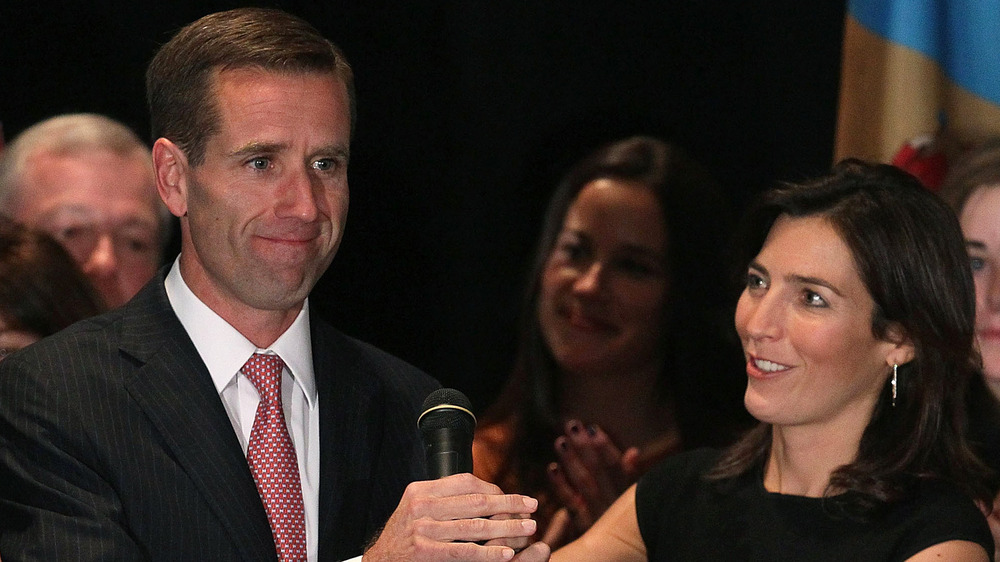 Mark Wilson/Getty Images
Hunter Biden didn't tell his wife about his affair. Kathleen found out about her husband's extra-marital relationship when she looked through an old iPad and found texts. "The book admits that this was the final straw for Kathleen," the insider told The Sun. "She'd tried for years to help him beat his addiction to crack cocaine and booze. But then she found out he was sleeping with his brother's wife." Hunter, apparently, insists that his relationship with Hallie "started because they needed each other."
That part of Biden's story closely mirrors what he told The New Yorker in 2019. Sometime in 2016, Hunter started sleeping over at Hallie's house in Delaware. "We were sharing a very specific grief," he told the magazine, "I started to think of Hallie as the only person in my life who understood my loss." The two cemented their relationship at a resort in Sedona, Arizona. But sometime in 2017 (before he moved to LA and did the artist thing), they'd split. "All we got was sh*** from everybody, all the time," Hunter complained. Here's a twist. If you believe Daily Mail, Biden may have had an affair with Hallie's sister while he and Hallie were a couple. No word yet on whether he'll divulge that in his memoir.
Anyhow, maybe there's a happy ever after to this one. Kathleen Biden was dating again by 2019, according to Page Six. Hunter, of course, has since remarried. 

If you, or anyone you know, is struggling with addiction issues, help is available. Visit the Substance Abuse and Mental Health Services Administration (SAMHSA) website or contact SAMHSA's National Helpline at 1-800-662-HELP (4357).