Taran Noah Smith From Home Improvement Is All Grown Up Now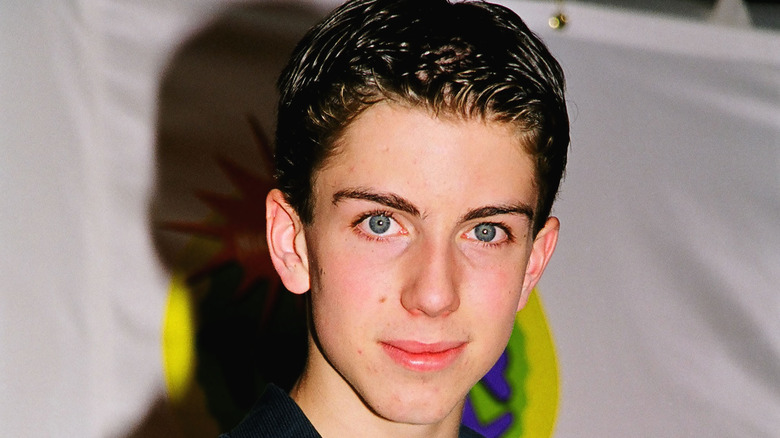 Jeff Kravitz/Getty Images
The following article mentions drug use.
It's safe to say that "Home Improvement" was one of the most iconic sitcoms of the 1990s, making Tim Allen a household name, launching Pamela Anderson's career, and leading to Jonathan Taylor Thomas becoming a teen heartthrob. But there were other cast members who were just as essential in the show becoming a success during its eight-year run between 1991 and 1999. Taran Noah Smith was one of them, playing the adorable youngest brother Mark for most of his childhood.
When it came to beginning his acting career on "Home Improvement," Smith told HNGN, "I was incredibly lucky," adding that, "'Home Improvement' was the third audition I went on in L.A." He apparently never expected that the show would launch him into stardom either since he told Access Hollywood that he and his family weren't even aware of who Tim Allen was. "We didn't really know what we were getting into ... it worked out really well," he said.
It definitely worked out well, considering that "Home Improvement" made Smith a full-on child star. During his time on the series, he appeared in a few other TV shows and movies, like "Little Bigfoot 2: The Journey Home." Yet, Smith put Hollywood behind him several years ago and became an adult who seems totally different from the kid who played Mark Taylor. Since it's clear that Taran Noah Smith is all grown up now, let's break down how his life has changed since "Home Improvement" ended.
Taran Noah Smith quit acting after Home Improvement ended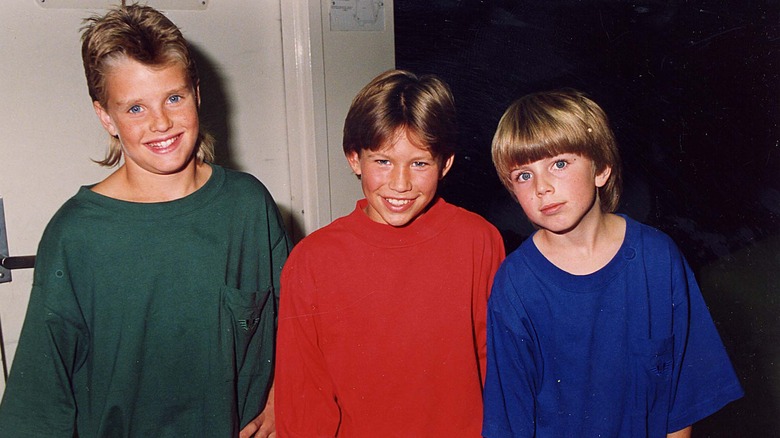 Jeff Kravitz/Getty Images
Perhaps the most surprising thing Taran Noah Smith did when he grew up was quit acting, which he decided to do at age 16 after "Home Improvement" ended. He told HNGN, "I'm the only cast member of ["Home Improvement"] that's kind of left the business. It's not because I didn't like it." In fact, he said it was more about him figuring out for himself what he wanted to do in life. At the time, he had explained to The Capital-Journal that because he had appeared on TV since he was 7, he knew that acting wasn't for him anymore. He reiterated that to EW years later when looking back at his departure, saying, "It was pretty exciting to leave it behind and do other things."
Smith's mother, Candy Bennici, told the Marin Independent Journal that she actually thought her son had struggled with the show ending. "I thought that when the whole thing was ending, he had the hardest time," she said. She went on to explain that she worried that Smith didn't really know a life outside of filming, the series because he had done it for the majority of his young life.
Smith didn't completely leave show business right when "Home Improvement" wrapped. He told the "Cooper Talk" podcast that he had briefly pursued filmmaking in college, as well as recording music. Yet, Smith says he ultimately realized that he wanted a job that required him to work with his hands.
The Home Improvement star married a much older woman at age 17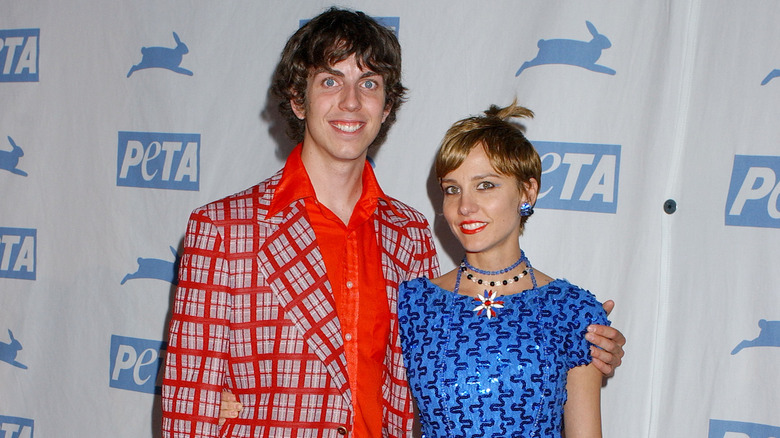 Gregg Deguire/Getty Images
Quitting acting wasn't the only shocking thing Taran Noah Smith did as he grew up: At age 17, he married a woman who was 15 years his senior. He met his then-wife, Heidi Van Pelt, at a party thrown by a former "Home Improvement" co-star a year before they exchanged vows. Smith told the Marin Independent Journal that his parents weren't too happy about his new romance. "They tried to push her out of my life. But that never works with a teenager in love," he said.
People reports that Smith's parents had actually tried to accept their strange romance at first by letting Van Pelt stay in their home. Yet things took a turn when Smith tried to get emancipated from them and then ran away to marry Van Pelt soon after. His mother, Candy Bennici, blamed Van Pelt for the changes in her son's behavior, telling The Capital-Journal at the time, "What we can't accept is a 33-year-old woman having the ability to influence our son in the way that she has."
Smith and Van Pelt claimed that they were in love and that the age difference didn't matter. Van Pelt even said it was because she was an artist and therefore always learning new things, perhaps similar to teenagers. However, she did admit to People that her friends did initially tease her about Smith's age. "Most of them thought he was a lot older," she said. 
Taran Noah Smith fought with his parents over money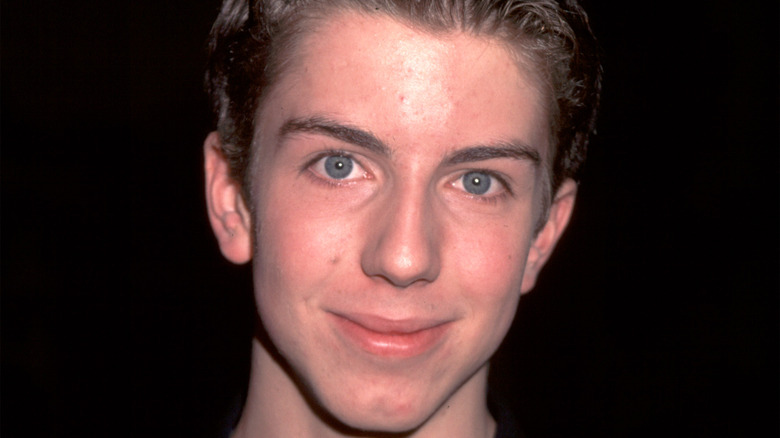 Barry King/Getty Images
Taran Noah Smith seemed to have struggled with transitioning into adulthood, which was made all the more evident when he took his parents to court at age 17 for control over his trust fund. Smith wasn't allowed to touch the $1.5 million that he made from acting until he turned 18 due to Coogan's Law. Yet his parents had access to it, and he told The Capital-Journal that they were using it to pay their own bills, including their home's mortgage. He even accused them of forcing him to continue acting so they could live off him. "My parents lied to me and said, 'If you don't get another acting job we can't afford to live in L.A.,'" he said. 
Smith had hoped getting emancipated from his parents would give him and his then-wife, Heidi Van Pelt, control of his money. However, the judge ruled in his parent's favor and Smith continued to blast them in the press, calling his mother a "shark" in an interview with People, and claiming that he couldn't trust them. They eventually became estranged, which was apparently what Smith wanted. "I just want them to leave me alone, my money alone and my wife alone," he said.
Smith's mother, Candy Bennici, denied that they used their son's money, and suggested it was Van Pelt who was after it. "We couldn't have touched it if we wanted to," she told the Marin Independent Journal, adding, "We were trying to protect it."
The child star made vegan products and art installations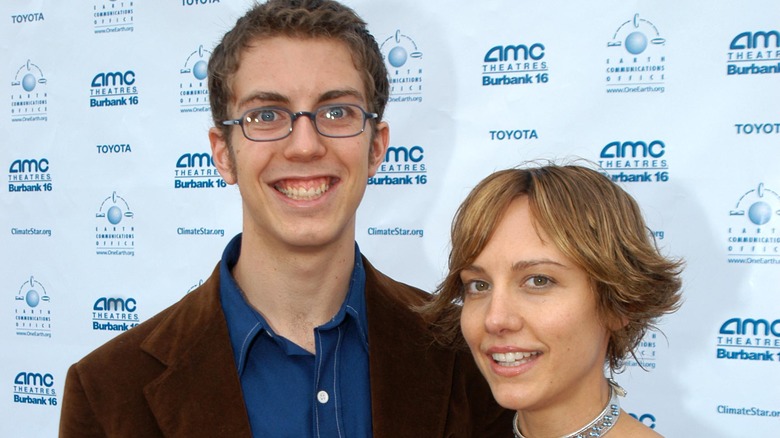 Jeff Kravitz/Getty Images
Taran Noah Smith may not have been passionate about acting as an adult, but he did have other interests One of them involved his veganism, which seemed to be inspired by Heidi Van Pelt. He explained on "Cooper Talk," "I met someone who was a vegan chef and made it really easy to learn all the different substitutions and different products you can do." Smith and Van Pelt went on to create their own vegan food company called Playfood, which they at first had illegally run out of their Sherman Oaks home before they were shut down by the city. They did manage to sell their vegan cheeses in some LA shops though, and attempted to open a vegan restaurant. The business eventually shuttered, however, when the two got divorced.
Smith was also interested in making art. For him, it was a way to stay in the creative field outside of acting. "Usually I like to build real art pieces that people can explore," he said.
Smith has crafted several different art structures and installations over the years for museums, even creating his own floating art gallery called The FairWeather Gallery. He told HNGN that it was a nod to his family's history of building and living on boats. Smith's work has also been featured at major music festivals like Burning Man and Coachella, where he told EW, "I made temples out of trash."
Taran Noah Smith went through a messy divorce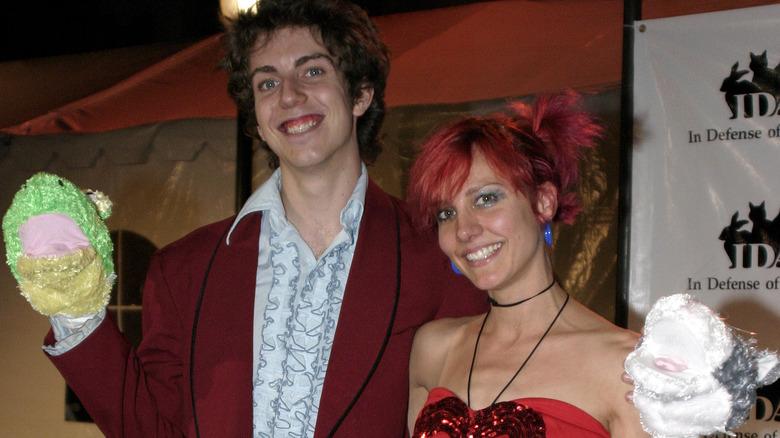 Tinseltown/Shutterstock
It may not have been the best idea for Taran Noah Smith to get married at just 17, considering that he went through a messy divorce six years later. Smith's ex, Heidi Van Pelt, blamed the "Ebbie" actor's hard partying and cheating as the reason for their split. Yet Smith told The Enquirer that it was actually because things got complicated when they decided to open up their marriage. "When I began seeing another girl, Heidi got so mad she broke every dish in the house," he said (via All Women Talk).
What made matters worse for Smith was that his house was foreclosed on, then completely trashed. His lawyer explained to TMZ, "You can thank his gold-digging ex-wife for the debacle he's in." As for Van Pelt, she apparently fled to Missouri after their split where Smith said she fired their Playfood staff and hired her new boyfriend to run the business. That resulted in Smith and Van Pelt engaging in a legal battle over the company's assets, with both taking out restraining orders.
ABC News reported that the couple shares a son, Nolan Eric Smith, yet there isn't much information about him or their custody situation. Smith did tell Marin Independent Journal though that his parents were finally ready to come around to him and Van Pelt's relationship, when he told them they had split. "At the end of that, I realized I had made a mistake," he said.
The former Home Improvement star got arrested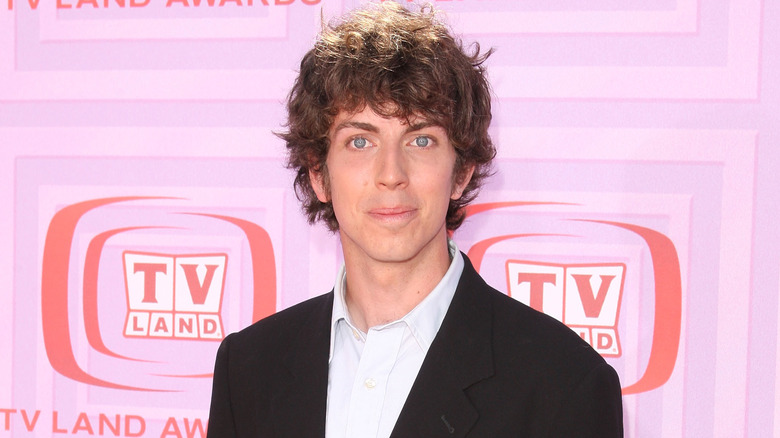 Jason Merritt/Getty Images
Taran Noah Smith faced another setback at 28 years old when he was arrested for driving under the influence and drug possession in 2012. According to TMZ, police in Los Angeles found Smith in a Honda Accord that was parked in front of a fire hydrant. Officers then smelled marijuana and discovered him to be under the influence. Smith was placed under arrest and later pleaded guilty to the drug possession charge but no contest to the DUI.
Smith was placed on three years probation and had to complete two programs: One for the DUI, and another focused on deterring drug use. Smith, however, has claimed in past interviews that he didn't actually fall into drugs like many other child stars did. He told Access Hollywood, "We got really lucky ... we didn't have to deal with too much ... any crazy drug problems or anything like that, where a lot of the kids we grew up around had problems."
Of course, Smith was only in possession of marijuana, which is now legal in many states. However, he was once accused of a far more serious narcotic crime in 2019 when witnesses thought he was smuggling drugs into the U.S. through a submarine he was piloting. He explained to Action News 8 (per SFGate), "No, we are not smuggling drugs, we are not attacking the U.S., we are just all Californians having a good time."
If you or anyone you know needs help with addiction issues, help is available. Visit the Substance Abuse and Mental Health Services Administration website or contact SAMHSA's National Helpline at 1-800-662-HELP (4357).
Taran Noah Smith had an array of nautical jobs
Once Taran Noah Smith put his vegan food business behind him, he seemingly went back to his family roots by taking an array of nautical jobs. The actor grew up living on a boat, which is probably why as an adult he seemed to be drawn to maritime work. One of those jobs was captaining a charter sailboat, while another was teaching people how to pilot submarines for a training company. When it came to that submarine program in particular, Smith told Action News 8, "We want to be able to help people with the true beauty and wonder that is under the ocean at all times."
Before that, Smith worked with water in a different way as an engineer. He teamed up with his father to build environmentally-friendly water purifiers that were then used by the military. He discussed that and other similar projects on Access Hollywood in 2018, saying, "I've been working on a couple different engineering teams, building machines that make water ... recently one that pulls water out of the air."
Smith has clearly had a slew of impressive careers since leaving "Home Improvement," and in 2022, he added another one to his resume. Per his LinkedIn, he began working for Elon Musk's company, SpaceX, where he serves as an Integration Technician. While he didn't give too many details about that particular role, he did write in his bio that he's been living his "true passion" since quitting acting.
Taran Noah Smith has done a lot of charity work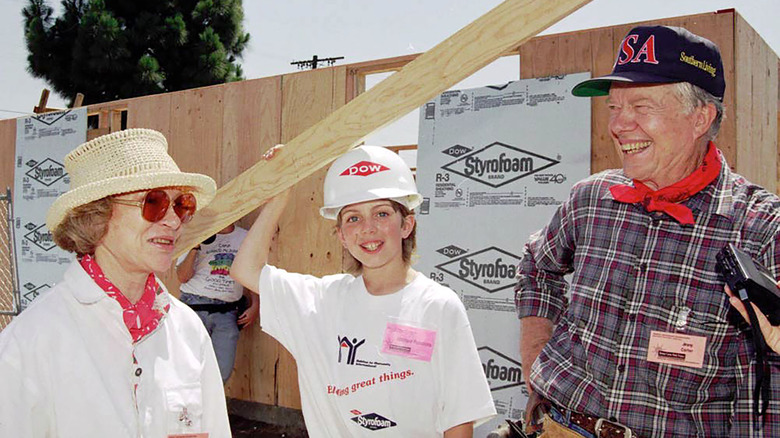 Bob Riha Jr/Getty Images
It appears that Taran Noah Smith has always made it a point to give back after he found success as a child star. According to the Hallmark Channel, the actor has been involved in various charities throughout his career, including the National MS Society and the Make-a-Wish Foundation. He's also done events for Sail with the Stars, as well as the MS Read-A-Thon and a coat drive for Kids "R' Us, to name just a few.
Smith's mother, Candy Bennici, gave advice on how parents of celebrity children should approach doing charity work on the "Cooper Talk" podcast, since she had done so much with her son. She explained, "Make sure what they're asking your child to do is something that they can do because sometimes we ran into a couple situations like that." She then gave the example of a skiing event for the Special Olympics, which turned out to be way too challenging for Smith.
As an adult, Smith continued to do community service and even spent six months in Asia doing disaster relief work. He told HNGN, "We went into the Philippines after the most massive typhoon on record hit in late 2013, and we helped set up a resource center based around a maker space." He went on to explain how that was like a shop that provides tools a community needs to rebuild based on a system he created.
Taran Noah Smith reconciled with his parents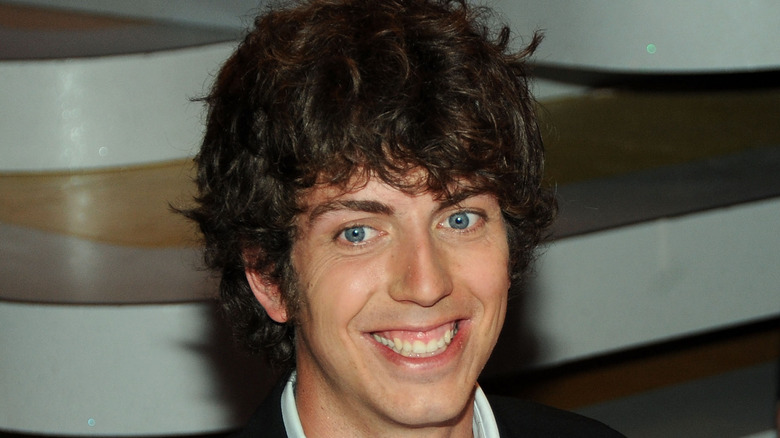 Jeff Kravitz/Getty Images
It's obvious that Taran Noah Smith had issues with his parents as a teen, but they were able to put those problems behind them once he became an adult. As mentioned, Smith had sued his mother and father in 2001 for access to his trust fund at age 17. While things got pretty ugly in the press, Smith later downplayed it to HNGN, saying, "There was definitely some teenage angst-driven strife between us, but it's common between parents and children." He went on to blame the media for painting it worse than it was, and pointed out how they've been a "happy family" for a while.
Smith's mother, Candy Bennici, reiterated that other people were involved in their estrangement, including entertainment TV hosts John Tesh and Leeza Gibbons. According to Radar, she blasted them in her book, "Stardom Happens: Nurturing Your Child in the Entertainment Business," for creating a "nightmare" situation by asking Smith and other child actors questions about their contracts. Bennici also seemingly blamed Smith's ex-wife, Heidi Van Pelt, by suggesting that she preyed on him. "Thankfully, it's all over now, and an older and much wiser Taran is happily reunited with our family again," she said.
Smith also told the Marin Independent Journal that he had realized with age that his parents weren't trying to harm him, but instead were keeping his money safe. "I apologized to them, and they were very forgiving and apologized, too," he said.
Taran Noah Smith would possibly be open to a Home Improvement reboot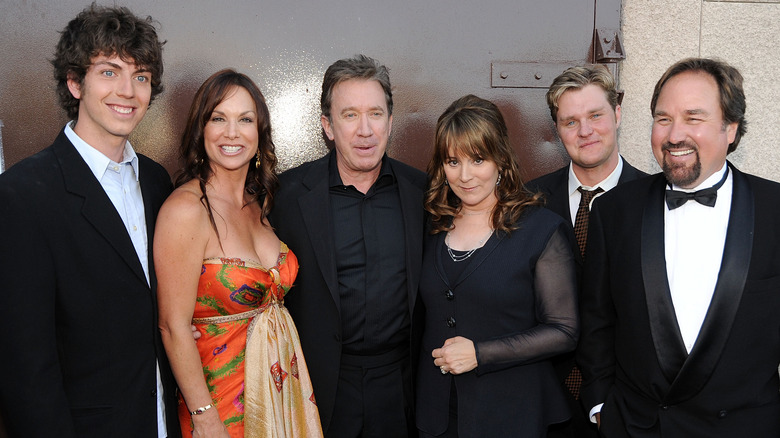 Jeff Kravitz/Getty Images
Taran Noah Smith's adult life might not currently include acting, but that doesn't mean that he's ruled out the possibility of ever returning to the screen. We're talking about a "Home Improvement" reboot or reunion specifically, since Smith said on the "Cooper Talk" podcast that he only really misses the people he used to work with on that show. "I just really enjoyed that process of making something we were proud of and making it with that large group of people," he said.
Smith got to reconnect with some of his former "Home Improvement" cast members in 2011 for a photoshoot for EW. He seemed to have enjoyed it too, comparing it to a "high school reunion." He also appeared on Access Hollywood in 2018 with his former co-star Zachery Ty Bryan, where they happily reminisced about their time on the TV series together playing on-screen brothers. Additionally, the show's star, Tim Allen, has claimed he's interested in a "Home Improvement" reboot, saying in 2022 that it should be centered around his character's sons on the show, which included Smith. "What I'd love to see is those boys grown up — what they're doing grown up. I think that'd be an amazing piece of television," Allen told E!
While Smith is probably still best known to the public as the little kid from "Home Improvement," it's clear he's all grown up now and became quite an accomplished adult.