What Only True Fans Know About Hallmark's Jake Foy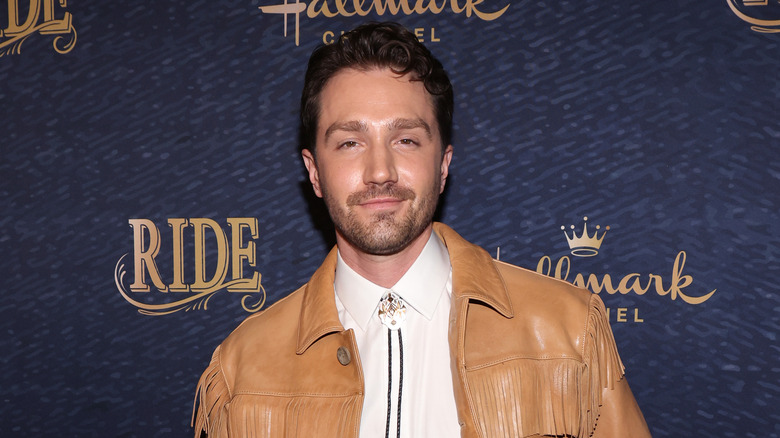 David Livingston/Getty Images
Jake Foy is not your ordinary Hallmark star. The actor portrays Tuff McMurray, an openly gay man in "Ride." The drama series premiered in March 2023 and is set on a Colorado ranch owned by the McMurray family. The McMurrays also happen to be rodeo competitors, an aspect that is heavily explored in the show. 
Speaking to Digital Journal, Foy discussed what drew him to "Ride" and Tuff in the first place. "What is exciting for me is that this is a character that brings some new representation to Western stories. His character is not rooted in victimhood at all," he explained. "Tuff is bravely himself, courageous and loyal, and those are traits that I value as an individual, and it is nice to bring to life another queer character who puts family, love, and loyalty first." 
The show made headlines during its first season when it featured a kissing scene between Tuff and his love interest, Julian. While Hallmark has previously come under fire for not being inclusive enough, the network has also taken the initiative to create more LGBTQ+-centered content. Foy told EDGE Media Network that he's honored to portray an LGBTQ+ character that is multidimensional. Like Tuff, Foy is openly gay. He's also more than just an on-screen actor.
He studied musical theatre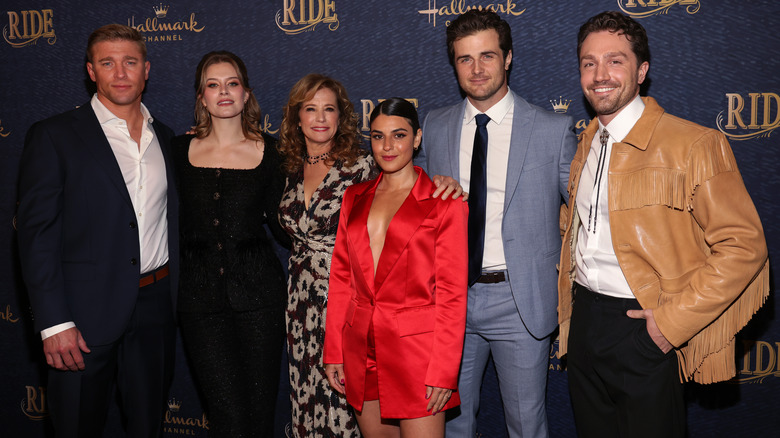 David Livingston/Getty Images
"Ride" might be Jake Foy's breakthrough role, but it's not his first. While his early acting credits are for the short films "God Willing" and "Miranda," Foy went on to enjoy minor TV roles, such as King James in "Reign" and Felix Silva in "Designated Survivor." "Ride" is also not the first time he's worked for Hallmark, as he'd previously starred in "Love in Store" and "A Little Daytime Drama" for the network. However, Foy, who is from Canada, began his acting career on stage. Foy attended Sheridan College, where he studied musical theatre and took part in productions like "Spring Awakening."
In addition, he told Monsters & Critics that prior to "Come From Away" landing on Broadway, he had workshopped the initial two productions of the hit show. Sadly, he was a little too young at the time to play the same roles on a professional stage. These days, Foy uses his musical roots in 'Ride,' where he sings as Tuff McMurray. "The privilege that this show presents for me is to integrate my love for music in storytelling, my love for an ensemble drama, and real grit and integrity," he told the outlet. "This isn't a show about tech and cell phones and all of that, it's really a hands-on, down-to-earth, back-to-the-heart kind of story, and that is exactly what brought me to music theater, what brought me to acting in the first place, what I love about cinema and television."
Jake Foy is a director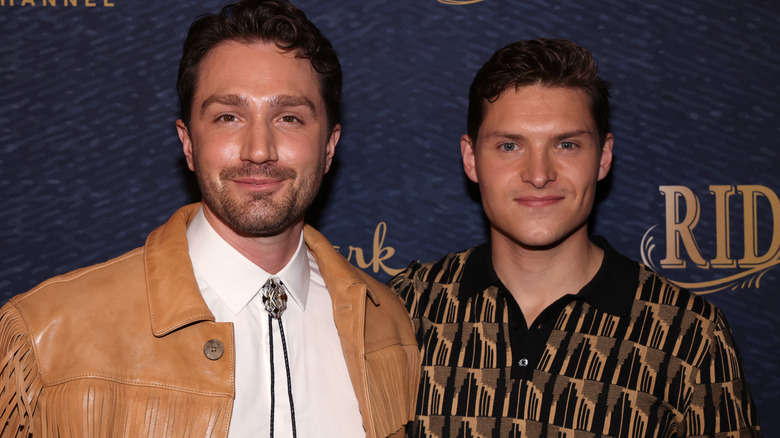 David Livingston/Getty Images
Jake Foy has also dabbled in directing. Between 2018 and 2023, his work has included the short films, "Kristine & Kristine," the musical "Before They Were Them," and "More Together." Foy told EDGE Media Network that he became more interested in directing in 2020. He explained, "The challenges of a lull for an actor also present opportunity. I was able to write and direct a couple of projects that I'm very proud of and have created some momentum."
"Before They Were Them" also stars Foy's partner, Nicolas La Traverse, in the role of "passerby." The couple had been together for five years when they announced their engagement on Instagram in early May 2023. The actor popped the question at Two Jack Lake in Banff National Park in Alberta, Canada. His "Ride" costars, Nancy Travis and Tiera Skovbye, expressed their excitement over their impending nuptials in comments on their engagement post.