What Taylor Swift Really Thinks About Her Problematic Picture To Burn Lyrics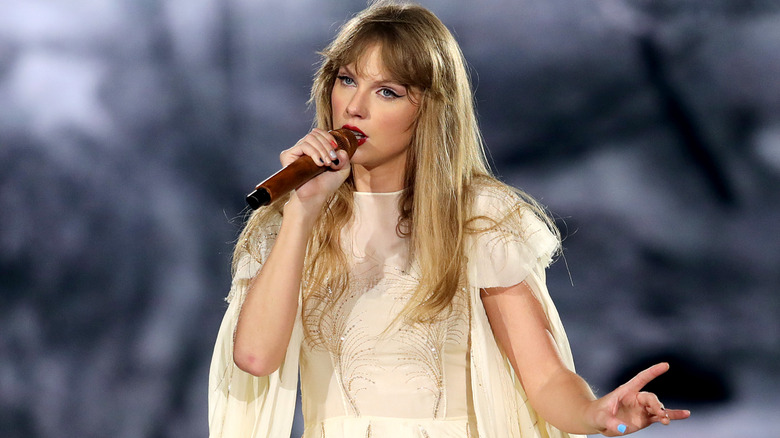 Bob Levey/tas23/Getty Images
From her early country-pop ballads to her more recent pop anthems, Taylor Swift has consistently showcased her knack for storytelling through her music. Her songs are masterpieces of poetic lyrics with a blend of heartfelt vulnerability. She has this gift of perfectly transforming her personal life experiences into some relatable and universally understood songs. Whether she's diving into themes of love, heartbreak or self-discovery, she has this ability to connect with her listeners. The singer has been pretty open about her songwriting process. 
Swift recently explained her teenage mindset when she wrote the songs for the album "Speak Now." This isn't the first time the pop star has discussed the making of her songs. In a 2011 interview with MTV News, Swift admitted that her song "Picture to Burn" is a bit problematic. She wrote the song during her teenage years and at the time of the interview she was already 22 years old. The singer knows she still has a lot growing up to do, she said, "Years from now [and] I'll look back and go, 'I didn't know anything then.'"
Picture to Burn's problematic lyrics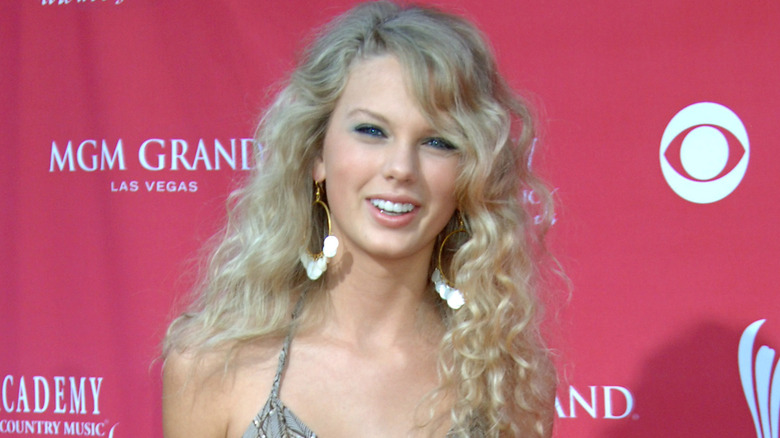 Jeff Kravitz/Getty Images
"Picture to Burn" stands out as a fierce and empowering song that was part of Taylor Swift's self-titled debut album released in 2006. The track showcases her ability to infuse catchy melodies with lyrics that can resonate with her listeners. Breaking free from her ex-boyfriend, she instead plotted revenge plans rather than sulk in the corner waiting for him to come back. While it's an unapologetic declaration of independence and cathartic release of repressed frustration, it does sound a little problematic. 
The singer regrets including the following lines in her song, "So go and tell your friends that I'm obsessive and crazy. That's fine I'll tell mine that you're gay!" Said line did cause some controversies back then and the lyrics have been changed to less derogatory lines since. Swift was quick to admit she's grown, she told MTV News, "I had this song called 'Picture to Burn,' that's talking about how 'I hate your truck,' and 'I hate that you ignored me,' 'I hate you.' Now, the way that I would say that and the way that I would feel that kind of pain is a lot different."  Her songs reflect her maturity since many of Swift's songs are about her life. 
The subject of Swift's Picture to Burn has also spoken out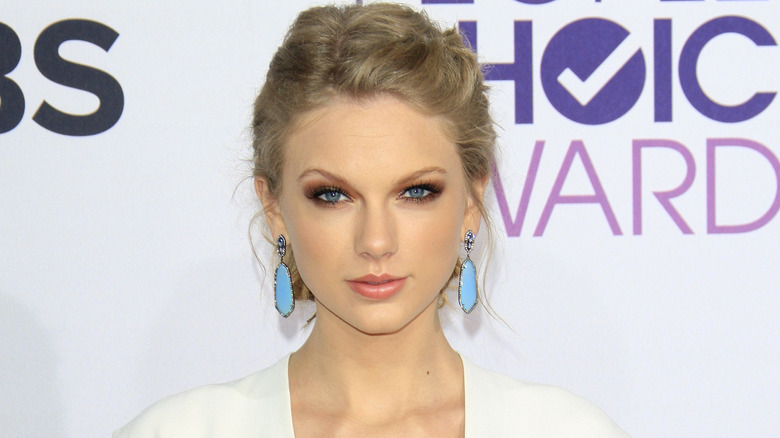 Joe Seer/Shutterstock
Despite controversies, Taylor Swift maintained that she was happy with her earlier records, telling MTV News, "I think that my first record came out when I was 16, the next one, Fearless, came out when I was 18 and this one came out when I was 20, so I think there's a lot of personal growth." She concluded, "I look back on the record I made when I was 16, and I'm so happy I made it. I got to immortalize those emotions that when you're so angry, you hate everything. It's like recording your diary over the years, and that's a gift."
It all turned out well for Swift and the subject of her song "Picture to Burn" wasn't offended either. The Daily Mail reported that the song was about Swift's high schoolmate ex-boyfriend Jordan Alford. Alford's wife, Chelsea, claimed that she used to be Swift's high school rival and that the song was about her husband. She said, "They dated in freshman year. Picture To Burn is about him. Because he's always had big old trucks and stuff."
Chelsea further added that they weren't offended by the song and even found humor in it, saying "We just thought it was funny. [Jordan] was like, "I'm not a redneck! She makes me look like some redneck!' but other than that we just thought it was kind of funny."