How Ashley Graham Spent Her First Big Paycheck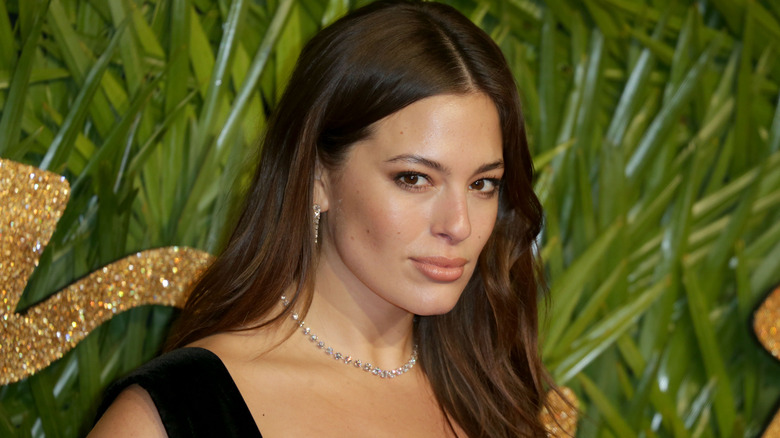 Fred Duval/Shutterstock
We may receive a commission on purchases made from links.
The beautiful plus-size model, Ashley Graham, has been rocking editorials and strutting on runways since she started modeling at 12. By 18, she had moved to New York City to pursue modeling full-time as a career. Graham signed with Wilhelmina Models and later transitioned to Ford Models, putting two of the biggest agencies on her resume. Ashley Graham's debut on the cover of "Sports Illustrated" in 2016 boosted her celebrity status and pushed her career forward as a model, actor, and author. 
Graham has been on three episodes of "Love Advent" and some shorts and music videos including DNCE's "Toothbrush." Graham's book "A New Model: What Confidence, Beauty, and Power Really Look Like" was released on May 9, 2017. A compilation of essays and photos, this book discusses society's changing views of body image, Graham's struggles in the industries, and her support for all women as they strive for acceptance. 
Fans have loved watching the stunning transformation of Ashley Graham. And although Graham has accomplished so much, she did start somewhere, and of course, she celebrated her first big paycheck, as all stars do, by buying something that made her happy. 
Ashley Graham splurged on something special... and something practical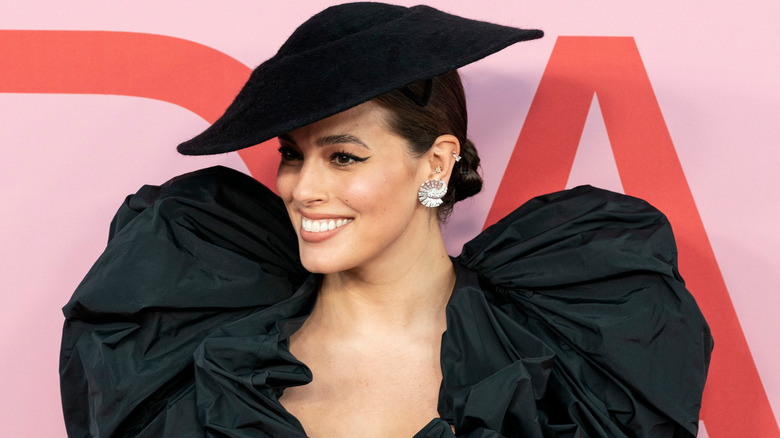 Ovidiu Hrubaru/Shutterstock
During an interview with People in 2019, Ashley Graham said that her first big splurge with her modeling money was a pair of Chanel platform creepers. Being surrounded by fashion constantly, it only makes sense she chose something trendy, chic, and made by one of the biggest designers to date. But, that's not all she bought! Graham also admits to spending money on a personal trainer so that she could get over her fear of not knowing how to use the machines at the gym. 
This was a great career investment to keep her body healthy and feeling its best. She currently trains with Dawin Pena doing HIIT workouts that consist of accessory moves such as lunges, push-ups, burpees, planks, and jumping squats. Her routine is designed to raise her heart rate with cardio, while also focusing on building and maintaining strength. She also invests in kickboxing and aerial yoga classes along with her top 5 go-to skincare products, which also keep her looking healthy and happy.
What she spends it on now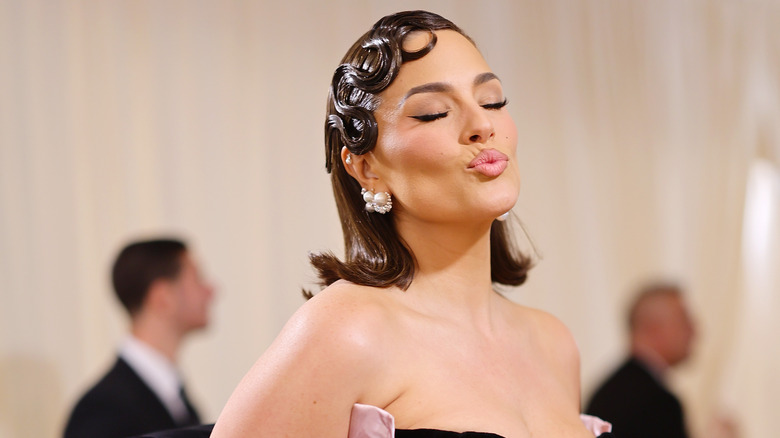 Matt Winkelmeyer/mg23/Getty Images
Even though Graham still continues to spend money on herself, with fitness at the top of her priority list, she also puts her money elsewhere in order to help others. During the pandemic, Graham along with other models such as Gigi Hadid, donated their clothes to raise money for the NAACP and U.K.'s National Health Service (NHS) Charities Together. A year later, in 2021, Graham decided to partner with the brand Quay to donate $100,000 to the girl-focused non-profit, Girl's Inc, which encourages all girls to be strong, smart, and bold. 
Along with her earnings, Graham also donates her time regularly to speaking to high schools and girl groups about body image, and how to accept themselves while also encouraging them to move forward with their dreams and self-love. She also took the time to walk in a charity fashion show only three months after giving birth. Her generosity with her time and money speaks volumes to the driven, kind-hearted person that she is. Because she's so giving, we say, keep spending your money how you want and deserve to!