Why You Should Think Twice About Wearing Red To A Wedding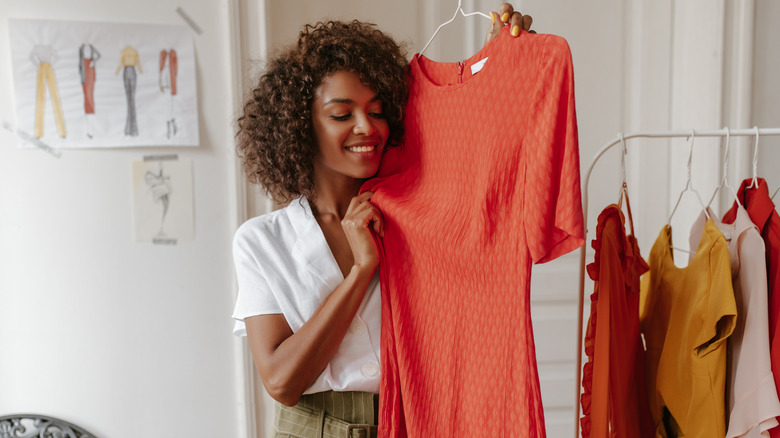 Jupiterimages/Getty Images
Abiding by wedding etiquette prevents side glances and people from whispering about you during the ceremony. The last thing you want to do is show up in attire that's so eye-catching that it takes the attention away from the bride and groom, such as a red dress. If there's a dress code, especially if it's a wedding with a traditional aesthetic, it's always a good idea to stick to it.
In the past, choosing a neutral color outfit was essentially the law of the land for Western weddings. Nowadays, couples are spicing up their wedding day dress code, allowing for more expression in guest attire. "I think weddings are moving away from the traditional faux pas and expectations," founder and designer of Lein, Meredith Stoecklein, told Who What Wear. "They are becoming more about the experience and memories of the weekend shared with friends and family than a cookie-cutter checklist. First and foremost, couples want their guests to feel comfortable and like themselves." While this is exciting, here's why you should reconsider wearing red to a wedding. 
It will clash with the bride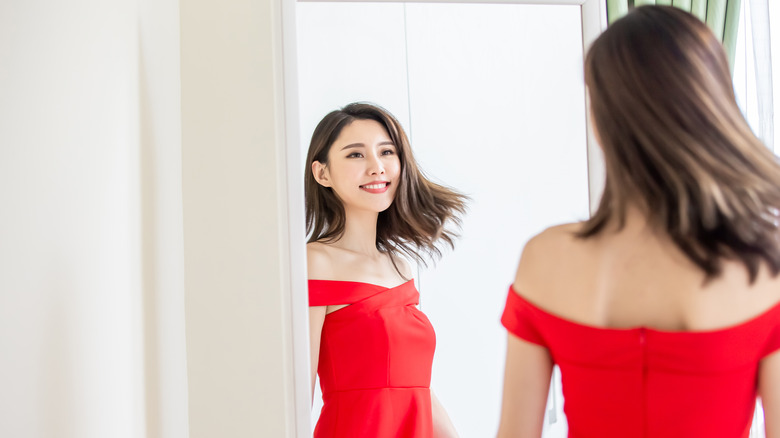 aslysun/Shutterstock
Wearing red to a wedding is a bold choice, so much so, it was considered a, no pun intended, red flag of wedding etiquette. As we established, rules and opinions are shifting, and looks that were once unacceptable are now finding their place. This includes wearing red.
With that being said, there are certain stipulations. For example, if you're attending a South Asian or East Asian wedding, the bride is likely going to have a red dress, meaning red shouldn't be on your roster as a guest. For Western, secular weddings though, red just might be acceptable, especially if worn in a humble way. "If you're planning on wearing red to a wedding but want to be more subtle about it, consider toning down your accessories and beauty look," Gabrielle Hurwitz, California and New York-based founder of Gabrielle Hurwitz Bridal Styling, told Brides. "Avoid statement pieces that will draw even more attention to your outfit and keep your makeup more natural than over-the-top glam."
If you want to wear a bright and bold red, consider checking with the bride. They just might welcome the idea and give you the go-ahead.
Choosing the best red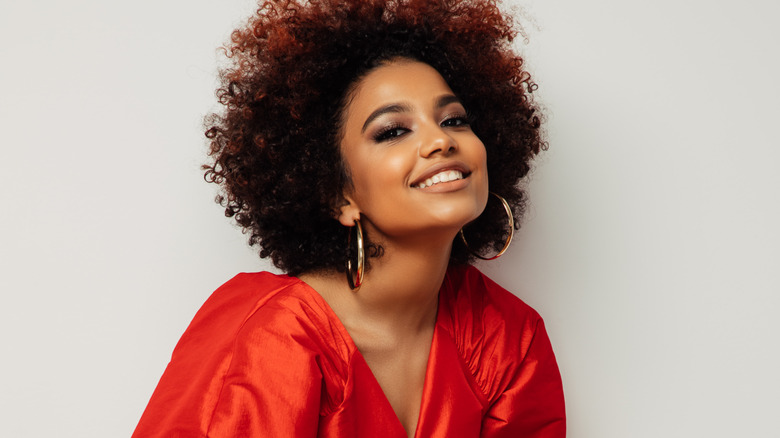 Coffeeandmilk/Getty Images
If you get the green light to wear red, one factor to consider is the type of red you'll wear. For a winter or fall wedding style, a crimson or wine red are tasteful options. For summer and spring weddings, consider a muted cranberry or a patterned red dress. "Red is a very vibrant color, and can be celebratory, sexy, and fun," Hurwitz told Brides. "We also tend to associate the color red with love, so I can understand why it's tempting to wear it to a celebration of love."
All in all, when trying to decide on wearing red to a wedding, pause and reflect before you go forward. Many won't mind the bold color, but some may, and it's important to honor their preference. Do the bride and groom tend to be traditional? If so, it might be best to choose a different color. Are there any cultural norms or expectations you should be aware of? Does the outfit fit the suggested dress code in general? If your answers align with your choice, wear it with confidence. After all, the biggest concern about wearing red comes down to fearing how others perceive you. Once you've made your choice, go forth with confidence as bold as your red dress.