Kim Kardashian Opened Up About Her Dating Goals After Her Pete Davidson Split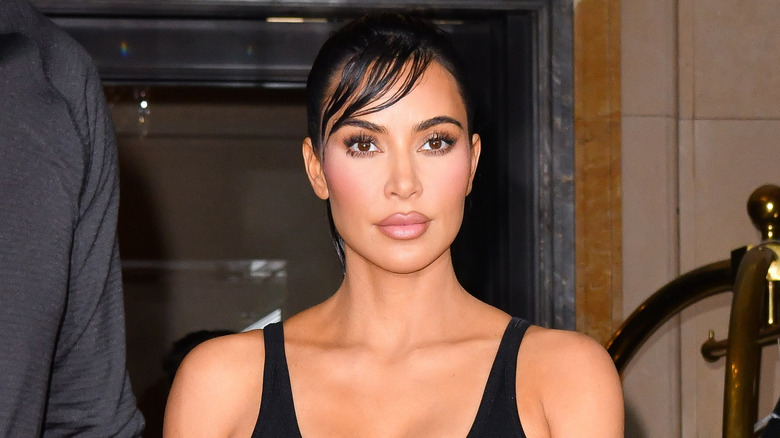 James Devaney/Getty Images
Splitting from someone is hard enough without it being scrutinized in the public eye, and it seems socialite and TV personality Kim Kardashian, who parted ways with comedian and actor Pete Davidson in August of 2022, wants to take her time before dating again. The 42-year-old Los Angeles-born businesswoman, who has also expressed interest in taking after her father and starting her own law firm one day, opened up about her dating goals on the Jay Shetty Podcast "On Purpose." 
When life coach and author Shetty (35) said that he felt a sense of peace and contentment from the SKKN By Kim founder while interviewing her and asked if she'd ever want to be in love again, Kardashian shared, "I think I'll always be a hopeless romantic and always want to be in love, and definitely love sharing my life with someone and love creating a life with someone." 
Kardashian was married to Kanye West for six years before she filed for divorce in February 2021. The couple, who legally divorced in late 2022, share four kids together — North West (9), Saint West (7), Chicago West (5), and Psalm West (4). Kim Kardashian and Pete Davidson (29) became red carpet official in April 2022, although the pair were linked as early back as the previous October.
Kim Kardashian: 'I definitely will take my time'
The fashion designer and stylist continued on the podcast, "I definitely will take my time, and I think there's so many factors, especially when you have kids and being mindful of people that enter in your life."
Kardashian, it seems, is also eager to learn from her mistakes when it comes to her love life. She shared with Shetty, "If I can look at everything that I did wrong and try to not make the same mistakes and really take my time, I think it just has to be different for me."
If all the relationship hurdles that led to Kim Kardashian and Pete Davidson's split aren't proof enough, Kardashian has also been open about how much Davidson went through because of her relationship with Kanye West. "There was a lot of guilt. He went through a lot because of my relationship," she shared of the "Saturday Night Live" star during a confessional in the Season 3 premiere of Hulu's "The Kardashians." Davidson allegedly even sought trauma therapy in an attempt to deal with the harassment from Kardashian's ex. 
Kardashian is waiting for her person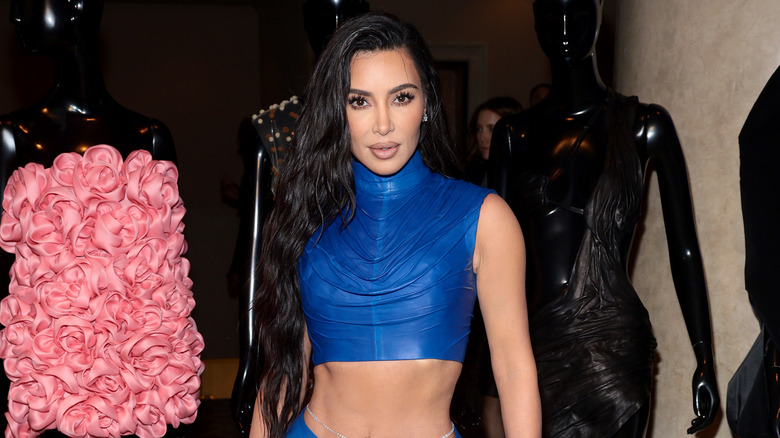 Dimitrios Kambouris/Getty Images
The media personality has been candid about how all that's going on in her life could affect her dating goals in the future. "I go back and forth in my feelings sometimes, like who's ever going to want to date me? I have four kids. I'm in my 40s. Oh, my God, who's going to want to deal with the drama," she shared in the Season 3 premiere of her show. "But my person will be like, 'F*** all of that. It's going to be hard, but we're together.' ... So I'm just waiting for that person."
Kardashian also opened up about how she'll always believe in love on the Jay Shetty Podcast, even if she's taking her time dating this time around. She said, "It's obviously such a hard place to be in because how do you go about it? There's so many factors, but I'll always believe in love and I'll always want that and I think that's such a magical part of life. But I think I'm so comfortable taking my time to not rush it."
The reality TV star believes that things will work out the way they're meant to. "There's so much going on that I'm not lonely, and I think that that is really important," she told Shetty. "I believe, like, I always believe. And I think that whatever's meant to be will be."