What's The Deal With Raquel Leviss' Restraining Order Against Scheana Shay?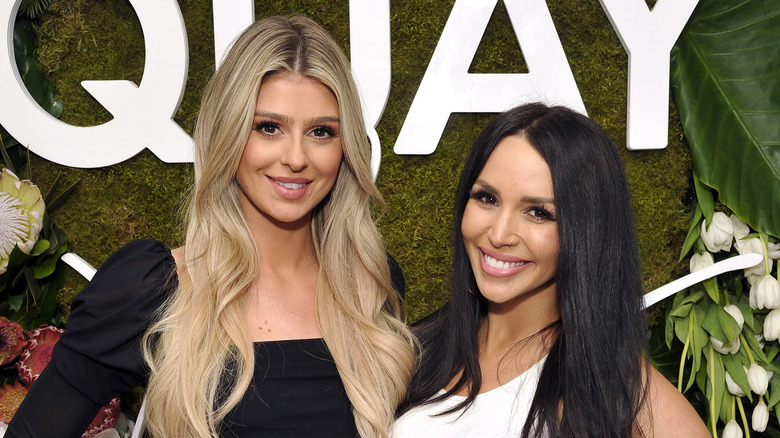 John Sciulli/Getty Images
The drama surrounding "Vanderpump Rules" and the "Scandoval" (an affair between two cast members, Tom Sandoval and Raquel Leviss) has reached far beyond a simple cheating scandal. The cast of the reality series is super close, but as it stands, most of them found out right alongside the rest of us. 
Scheana Shay, though, seems to have found out a bit before the public did. According to Us Weekly, Ariana Madix, the woman who Tom Sandoval cheated on, found out about the affair and in turn, called Leviss to confirm the details. Upon hanging up, Leviss, who was at an event with Shay at the time, told Shay about it, rather curtly. Shay freaked out, and according to Leviss, Shay pushed her and punched her in the face.
As a result, Leviss filed an order of protection against her former friend. This created quite the mess at the reunion, as the women were not able to be on stage together due to the order. But now, it seems as though Leviss may be changing her mind about the restraining order. Here's where it stands today.
Raquel Leviss is dropping the restraining order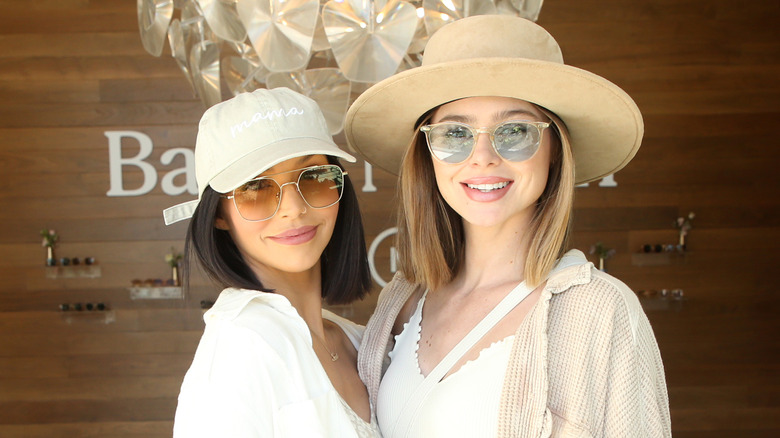 Phillip Faraone/Getty Images
When Raquel Leviss originally filed an order of protection from Scheana Shay, she cited some pretty damaging things. According to Us Weekly, Leviss said that "[Scheana] pushed me against [a] brick wall causing injury to [the] back of [my] head and punched me in the face causing injury to my left eye." She also said that she decided to go forward with the order due to mutual friends telling her that Shay had no remorse after the incident.
But now, it seems as though Leviss has had a change of heart. According to People, the temporary restraining order was set to go to trial to become permanent. The publication has stated that "paperwork requesting to dismiss the temporary restraining order was submitted to the Superior Court of California by Leviss' attorney, Michael D. Holtz." Prior to this, Leviss made it clear that she did not want to move forward with the order so that the two women could film the reunion. Unfortunately, Shay and her team wanted Leviss to admit that the punch never happened, something Leviss refused to do.
Where do Scheana Shay and Raquel Leviss stand now?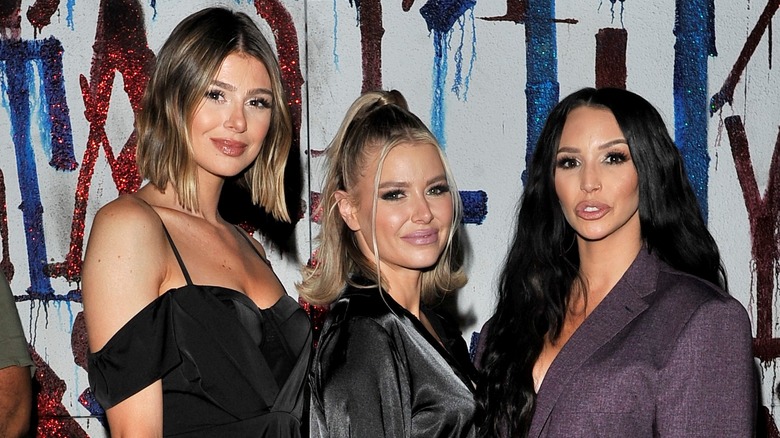 Mega/Getty Images
Before the Scandoval was revealed, Scheana Shay and Raquel Leviss were as close as can be. In fact, Shay burned bridges with fellow cast mates, mainly Katie Maloney (who has her own strong feelings about the Scandoval) by taking Leviss' side during their separate argument regarding Maloney and her now ex-husband, Tom Schwartz. When news of the affair between Leviss and Tom Sandoval broke, though, Shay was quick to show whose side she was on.
Shay made it clear that her friendship with Leviss was over and will remain over, noting that she has no interest in working things out with her former friend, especially after the restraining order debacle via (Yahoo! Life). "I still haven't even gotten an apology for everything she personally put me through," she said. "So yeah, she's dead to me." For now, fans will have to wait and see what happens with "Vanderpump Rules" and if any of the cast will agree to film with Leviss again.