Keesha Sharp's Thoughts On Love And Diversity Under The Hallmark Mahogany Banner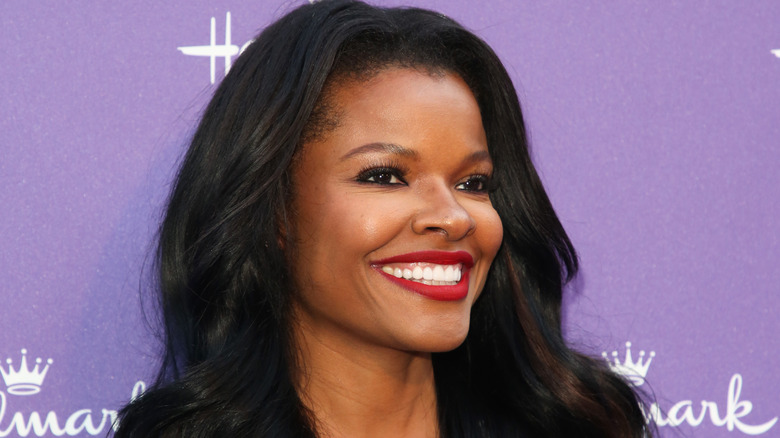 Paul Archuleta/Getty Images
Hallmark released its second movie under their new Mahogany banner last month. The new film features a Black cast, a happy ending, and stars Keesha Sharp.
"Hallmark is showing us that there is love and excitement and positivity [in life]. We need it. And with Hallmark including Mahogany and diversity, I think it's important. And I love that they knew that, too. So everyone can look at a Hallmark movie and see themselves. We all deserve a happy ending," Sharp told Us Weekly.
Keesha Sharp is an award-winning actress known for various starring roles in TV shows such as "Lethal Weapon," "Girlfriends," "Everybody Hate Chris," and "Empire," as well as movies, such as "Why Did I Get Married?," "Killer Coach," and more. The acclaimed actress is also a writer and director, as well as an alumna of the Boston Conservatory. She made her debut with Hallmark this past April in the movie "Spring Breakthrough" (2023), where she starred as Monica, a single mother in for a romantic twist.
Hallmark's new initiative for diversity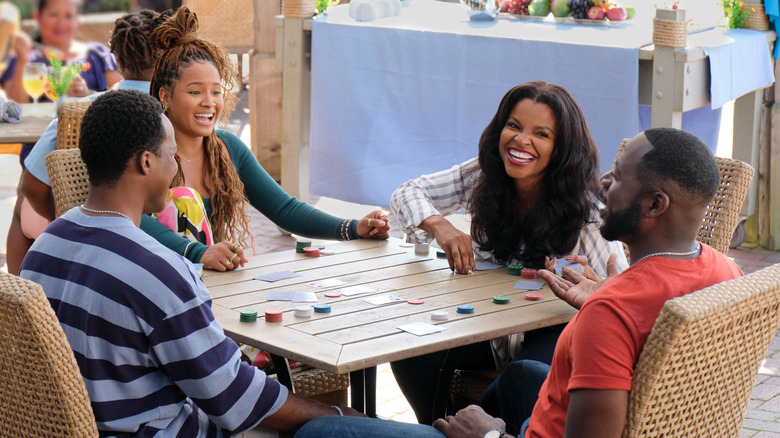 Dan Anderson
Sharp said she is grateful for Hallmark's incorporation of more diversity through the new Mahogany branch, which started last year. The new branch that strives to emphasize the themes of love's transformative ability, human connection, family, community, and positivity in its movies started off as an initiative to include Black voices and storytelling through Black lenses.
"I love that Hallmark Mahogany is so diverse and everyone gets to see themselves in these happy ending stories," Sharp told Us Weekly.
The Mahogany banner debuted with the movie "Unthinkably Good Things" (2022) which tells a story about three friends making pivotal decisions about love and life against the backdrop of Tuscany, Italy. Similarly, "Spring Breakthrough" also emphasizes the theme of friendship and family. The movie features a single mom, played by Sharp, navigating life and finding romance after her daughter announces her engagement. The single mom finds an unexpected connection with the soon-to-be son-in-law's godfather.
Love at any age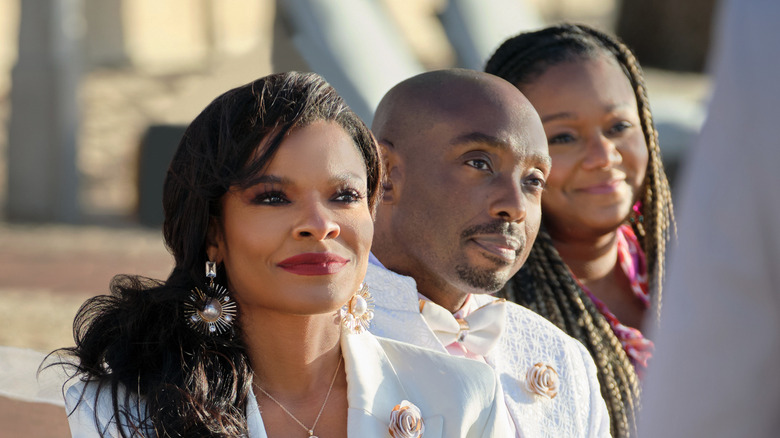 Dan Anderson
Race isn't the only diverse feature in the new film "Spring Breakthrough," diversity in age shows up as well, sharing the message that love finds its way and happy endings are possible at any stage in life. Sharp said she was drawn to the role because of the story of finding oneself and finding love at any age. 
​​"I loved the story as a person looking in. Reading the script, I loved that it was about women of a certain age, no matter if you're 30, 40, 50 and above, you know, there's time. I'm obsessed with people trying something new and they are thriving. Because life isn't over at 40 [or 50]. It's over when we stop breathing," Sharp told Us Weekly.
Sharp was enthusiastic about her time with Hallmark and expressed that she would be thrilled to direct a feel-good movie. While there's no word on that happening with the Hallmark Channel or Mahogany branch yet, it appears that Sharp is interested in continuing to work with Hallmark. As of now, you can find Sharp in the new films "Heist 88" and "Dark My Light," which came out this year.