Why One Expert Thinks Princess Charlotte May Reject Her Royal Titles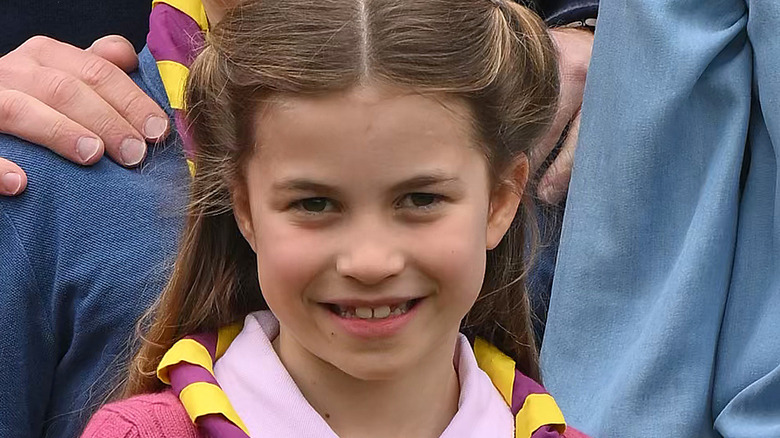 Wpa Pool/Getty Images
Unlike her cousins, Prince Archie and Princess Lilibet, Princess Charlotte has held her title since she was born. Back in 2012, Queen Elizabeth II created a Letters Patent, amending some of the stipulations set down by her grandfather, King George V. Her Majesty changed the rules so that all of William, Prince of Wales's, children would be eligible for prince and princess titles — not just the eldest son. In contrast, Archie and Lilibet had to wait until their grandfather, King Charles III, ascended the throne. 
As she gets older, it's possible that Charlotte will receive additional titles. Given her close bond with her grandfather, Charles may choose to honor Charlotte with the title Duchess of Edinburgh. Currently, Prince Edward is the Duke of Edinburgh, and his wife, Sophie, is the duchess by marriage. However, the title will not be inherited by their children and will instead revert back to the crown when Edward dies. When William becomes king, meanwhile, Charlotte could also become Princess Royal — an honorary title reserved for the monarch's oldest daughter. 
This is considered a lifelong honor, so right now, it will continue to be used by Princess Anne for her lifetime. Of course, at eight years old, Charlotte could be waiting a while before any of these titles come her way. Even when the time does come, one royal expert predicts Charlotte may not be interested in using these titles, as they may not fit into a more modernized monarchy.
Extra royal titles might not be a good fit for Charlotte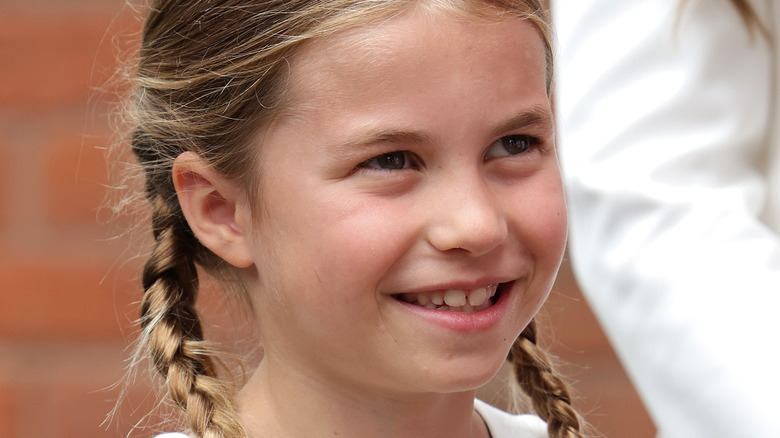 Chris Jackson/Getty Images
According to Jennie Bond, a former BBC royal correspondent, Princess Charlotte might not want to use her titles as the monarchy evolves and she pursues a career. If Charlotte receives an additional title, Bond presumes it'll be Princess Royal. However, she also admitted that Charlotte could even drop the princess title, due to the relaxed approach that William and Catherine, Prince and Princess of Wales, take on royal outings. "We've got William and Catherine who quite often tell the public to call them by their first names, so maybe their daughter will follow suit," Bond explained to OK! magazine (via Express). 
In any case, the veteran journalist feels confident that Charlotte "definitely won't want to be burdened with more titles." Bond also sees a lot of similarities between Charlotte and her great-aunt, Princess Anne. While Anne does use both her princess title and Princess Royal, the hard-working royal famously declined them for her own children. When looking at Charlotte's future, Bond predicted, "I think she will probably have the same work ethic as Princess Anne, in that she'll have that no-nonsense attitude and get on with the job in hand," as she told OK! in a separate chat, per Woman & Home. 
Even now, at age eight, Charlotte continues to impress with her demeanor at high-profile events like King Charles' coronation. Speaking to The Mirror, body language expert Judi James praised the youngster, dubbing her "a stand-out star of the royal firm."