Y&R's Linden Ashby Previews Scenes With Real-Life Wife Susan Walters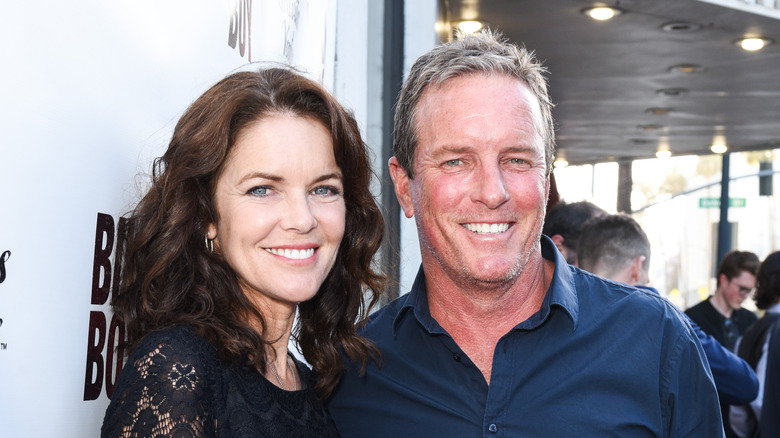 Presley Ann/Getty Images
Linden Ashby's first stint on "The Young and the Restless" began in 2003 and wrapped up sometime the following year. His character, Cameron Kirsten, was first introduced as a possible love interest for Sharon Newman (Sharon Case). However, things took a drastic and dangerous turn quickly after they met. After the conclusion of an intimate encounter, Cameron transformed into a violent abuser, forcing Sharon to flee with her life on the line. 
He eventually made his way back to Genoa City, further terrorizing Sharon in an abundance of ways. Cameron's dedication to making Sharon's life miserable drove him to murder the biological father of her daughter, Cassie Newman (Camryn Grimes). The wasn't a pressing reason behind his cold-blooded slaying, but it froze Sharon in terror, so that basic goal was satisfied. Nicholas Newman (Joshua Morrow) and Sharon thought they put this chapter of horror behind them when Cameron was arrested in 2004. Unfortunately, their nightmare has returned. 
After nearly a decade behind bars, Cameron is out of prison and back in Genoa City. He's wasted no time making his presence known to Sharon via a slew of mysterious gifts. And although Cameron's primary focus is on his vendetta against Sharon, Ashby has another real-life connection to the cast. Ashby is married to Susan Walters, who plays the town pariah, Diane Jenkins. For fans of both actors, Ashby has confirmed Cameron and Diane will cross paths. 
Cameron and Diane will cross paths for a brief interaction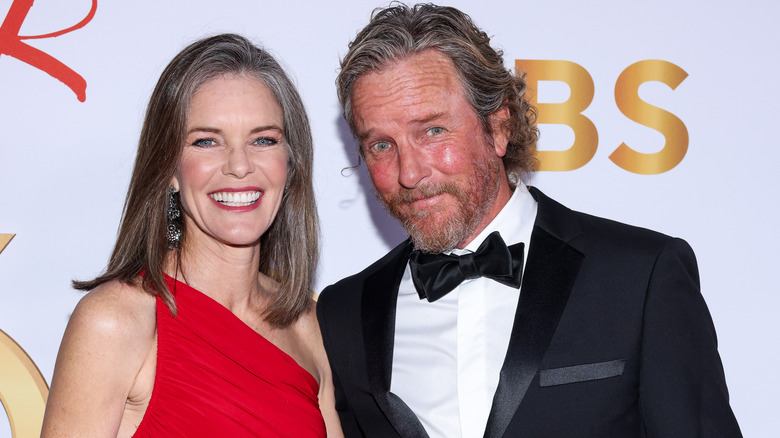 Victoria Sirakova/Getty Images
Although Cameron Kirsten has his sights set firmly on revenge against Sharon Newman, she won't be the only leading lady he shares scenes with. Cameron's portrayer, Linden Ashby, confirmed to Soap Hub that he will cross paths in Genoa City with Diane Jenkins, played by his real-life wife, Susan Walters. Regarding the possibility of Diane and Cameron entering each other's orbit, he said, "It's not a huge interaction this time, but yes, I do get to work with her." 
Diane also recently was released from police custody after being framed for murder by her perennial enemy, Phyllis Summers (Michelle Stafford). With Diane trying to get her life back on track, associating with a known felon like Cameron could derail any and all progress she's trying to make. Most of the town loathes Diane already, so mixing it up with an abuser and murderer could cause irreparable damage to her already tainted reputation. 
Later in the interview, he references Walters again, saying, "I like that girl. She's got a future." Not only is he a supportive spouse, but Walters has been front and center since bringing Diane Jenkins back from the dead. For over a year, she's remained in the spotlight throughout every prominent storyline on "The Young and The Restless." If the powers that be truly wish to redeem her character, saving Sharon from Cameron's reign of terror could be key in doing that.