Stephanie Johnson's Past Life As A Race Car Driver On Days Of Our Lives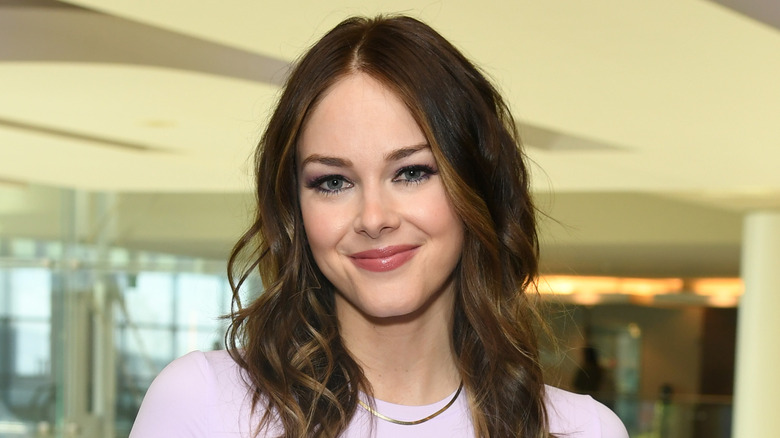 Jc Olivera/Getty Images
"Days of Our Lives" fans know that some characters stay consistent through the years, remaining a pillar of the community or a villain who stirs up trouble. However, others tend to reinvent themselves frequently, and Stephanie Johnson is one of those characters. It seems with each new actor who has stepped into the role, a new personality has emerged from the character. Stephanie has definitely lived an interesting life so far, starting with her past career as a race car driver.
Longtime viewers may remember when she was born to the iconic soap opera supercouple Steve Johnson (Stephen Nichols) and Kayla Brady (Mary Beth Evans). Steve and Kayla were thrilled about the birth of their daughter, but things soon got tense after Stephanie's nanny, Sheila Salsbury, kidnapped her. Sheila and Stephanie were later found in Australia, but it made for an exciting and stressful beginning to the legacy character's life. At a young age, Stephanie was forced to deal with the presumed death of her father, and she and her mother left Salem and moved to Los Angeles, where she spent the rest of her childhood.
Stephanie wasn't seen again until she reached young adulthood, and by that time, she had cultivated a dangerous career as a race car driver.
Stephanie was a victim of the black glove criminals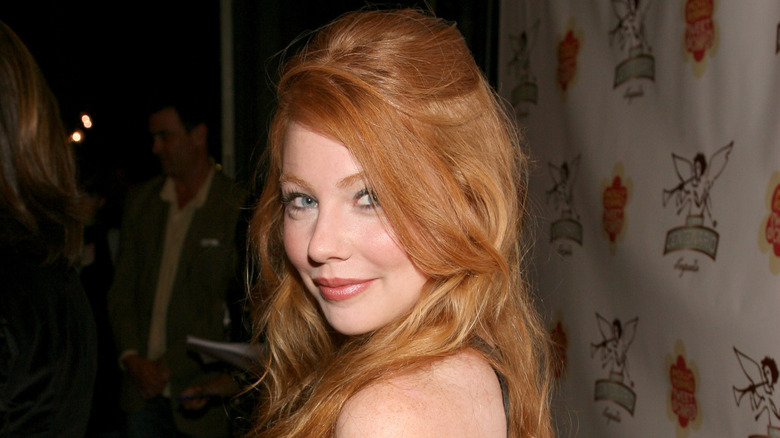 Jesse Grant/Getty Images
In 2006, Stephanie Johnson finally made her way back to Salem. At the time, the character was being portrayed by actor Shayna Rose and sported long red hair. Kayla Brady was surprised to see her daughter back in town, and she revealed that she was moving home to continue her racing career in Salem. At the time, she wasn't the only racer in town: Max Brady (Darin Brooks) and EJ DiMera (then James Scott) were also race car drivers as a storyline surrounding the Salem race circuit developed. Stephanie and Max began dating, but their relationship didn't work out.
To make matters worse, Max dumped Stephanie as she was also dealing with the aftermath of a race car accident that became part of the mystery known as the black glove crimes. "Days of Our Lives" fans may remember that a mysterious person wearing black gloves committed several crimes around Salem, including swapping Belle Black and Mimi Lockhart's eggs at the fertility clinic to ensure that they were fertilized by the wrong man's specimen. EJ DiMera and Patrick Lockhart ended up being the men behind the crimes, and Stephanie left Salem brokenhearted later that year. However, she wasn't gone for long. When she returned to the soap opera in 2007, Shelly Hennig had stepped into the role.
Stephanie's been through a lot since her days as a race car driver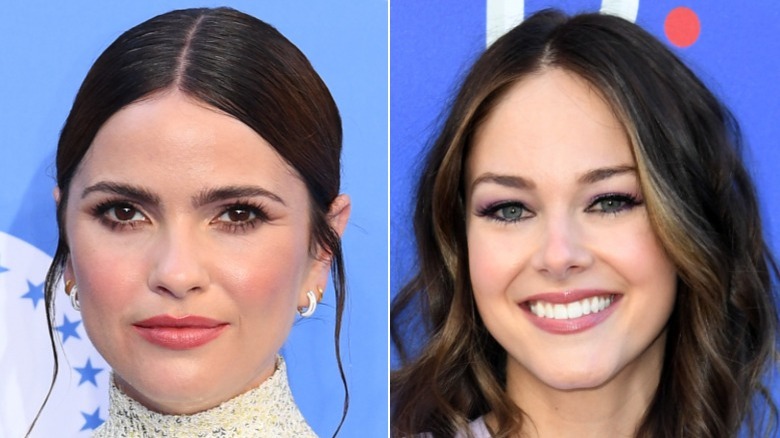 Joe Maher & Jc Olivera/Getty & undefined
Although "Days of Our Lives" viewers watched Stephanie Johnson leave town following her stint as a race car driver, she returned shortly after when she found out that her father, Steve Johnson, was alive. Stephanie moved back to Salem and befriended Chelsea Brady (Rachel Melvin), Abigail Deveraux (Ashley Benson), and Jeremy Horton (Trevor Donovan). She also became friends with her ex-boyfriend, Max Brady, and attended college. Sadly, she had a traumatic experience when she was drugged and attacked. Stephanie later began dating Jeremy and convinced her friends to invest in his airline business. However, that backfired when it was revealed that Jeremy had been hauling illegal material during his trips. Stephanie went on to date Philip Kiriakis (Jay Kenneth Johnson). The two got engaged but ended up splitting when he refused to cut ties with his crime family. She then moved on to Nathan Horton (Mark Hapka) before they split, and she left Salem again.
In 2022, Abigail Klein stepped into the role of Stephanie, who was now living in Seattle and working in public relations. She eventually moved home to Salem and reconnected with her family and began a fling with Alex Kiriakis (Robert Scott Wilson). However, it was Chad DiMera (Billy Flynn) who stole her heart. Stephanie and Chad began dating following the death of his wife, Abigail, and even began working together at Stephanie's PR firm.
Stephanie has come a long way since her race car days, and fans can't wait to see what's next.