What Only True Fans Know About Hallmark Star Torrey DeVitto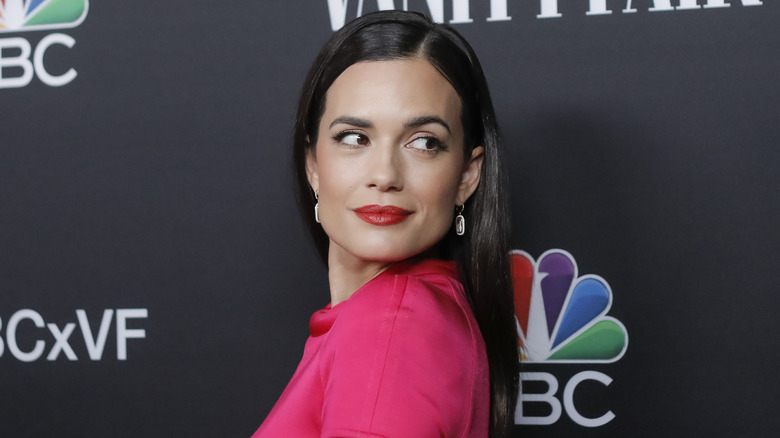 Tibrina Hobson/Getty Images
If you're a fan of the Hallmark Channel, then you surely recognize Torrey DeVitto. The leading lady has starred in four Christmas movies for the beloved network, and it's been confirmed that rom-com fans haven't seen the last of her just yet. But while all the people who love to watch Hallmark movies surely know her from her work on the channel, many other fans know her best for her role as Natalie on "Chicago Med." She appeared on the popular NBC medical drama from 2015-2023.
Beyond the roles she's best known for by the majority of her fans, DeVitto has had many other roles that you may recognize her from. And, you may also be surprised to discover the roles she's passionate about that don't involve acting at all. DeVitto is an accomplished musician, a multi-faceted and committed philanthropist, and last but not least, a devoted dog mom. 
Torrey DeVitto has already had a full and varied career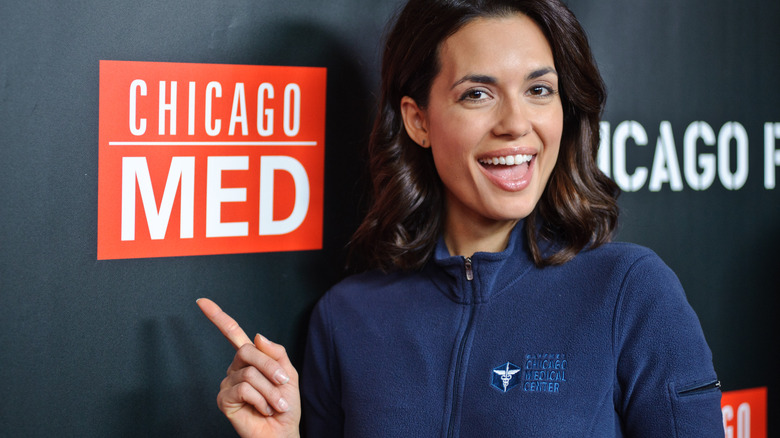 Timothy Hiatt/Getty Images
There are plenty of actors who have yet to land their greatest role at the age of 38. For Torrey DeVitto, though, she's already had quite an impressive and multi-faceted career. She managed to accomplish so much already due to her early start; the star began modeling and commercial acting at just 15 years old. In addition to her roles in Hallmark Channel movies and "Chicago Med," DeVitto has racked up quite a few other high-profile acting gigs. Her first major role was Meredith Fell on the CW series "The Vampire Diaries." She also played Melissa on "Pretty Little Liars" and Carrie on "One Tree Hill." She had plenty of guest-starring TV roles in the late '90s and early 2000s, including "Dawson's Creek," "King of Queens," "Scrubs," "Drake & Josh," "CSI: Miami," and "Castle." She also landed a few film roles, including "Starcrossed," "I'll Always Know What You Did Last Summer," and "Green Flash." 
Surprisingly, though, DeVitto was a musician before she got the acting bug. Her father, Liberty DeVitto, was a drummer for Billy Joel for decades, and this left Torrey touring with her parents when she was young. She started playing the violin when she was just six years old. As an adult, she's continued to pursue her love of the instrument, playing on Raphael Saadig's album, "Ray Ray," and Stevie Nicks' album, "In Your Dreams."
Philanthropy is where Torrey DeVitto's passion lies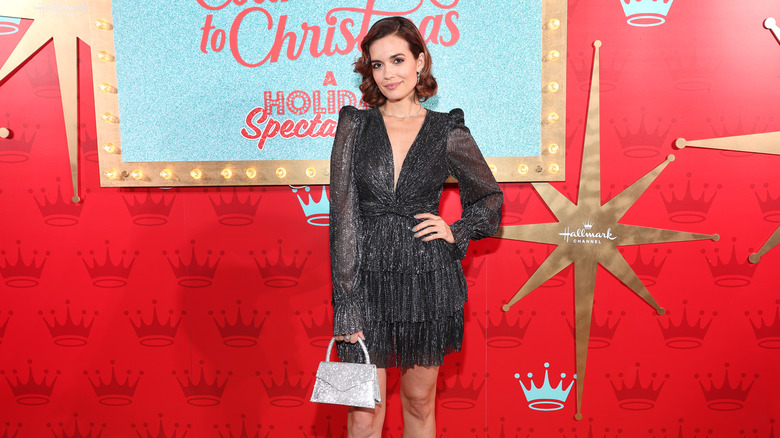 Mike Coppola/Getty Images
Plenty of celebrities get involved in philanthropy as their careers progress. For Torrey DeVitto, though, it's clear based on her charity track record that she has many interests that involve giving back. DeVitto is passionate about women's rights and health. She is on the SafeBAE board of directors, as well as being an NHPCO spokesperson. She appeared and spoke at Planned Parenthood's "Bans Off Our Bodies" virtual rally to advocate for reproductive rights, and she has been very open about her own abortion that she had at the age of 21. Last year, she explained to People that she wants to "help be a part of normalizing" abortions, as well as "normalizing doing what's best for you." In addition to her passion for women's health, she's also an animal rights advocate who supports The Humane Society of the United States, PETA, IMAlive, and PAWS adoption.
She's also passionate about cruelty-free products and environmentally sustainable clothing, as well as being certified in both yoga and Reiki. And, if all of those interests aren't enough, DeVitto is currently studying astrology. If this actor, musician, and activist seems like she might be too busy to continue her work on the Hallmark Channel, you may want to think again. She's playing the leading role in the channel's upcoming rom-com "Love's Greek to Me" which premieres on June 10.