Marrying Nicole Kidman Made Life 'Very Different' For Keith Urban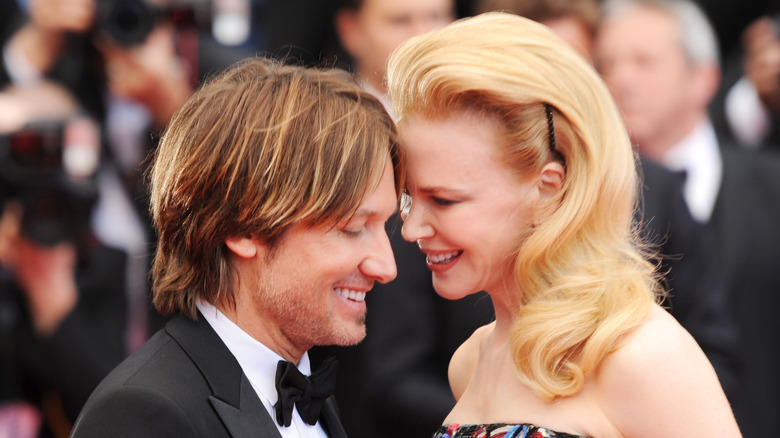 Dave J Hogan/Getty Images
They say that meeting people can change you, and finding the right person often changes you for the better. We are all products of our circumstances and experiences because we are emotional beings. Some people just make you want to do and be better in life, and legendary Australian singer-guitarist Keith Urban can certainly relate to that. Urban is a chart-topping country music star with four Grammys under his belt and 12 Country Music Awards between his guitar picks. 
It's safe to say that, just like other musicians who've hit it big in the industry, Urban was living life on the wild side. With touring and being on the road, in the air, and in new cities every other day, it's hard to not subscribe to the #YOLO lifestyle. However, when Urban married renowned actor and fellow Aussie, Nicole Kidman, things took a very different turn for him. In fact, aside from meeting the love of his life, Urban had to change his approach to everything completely.
Urban's marriage saved his life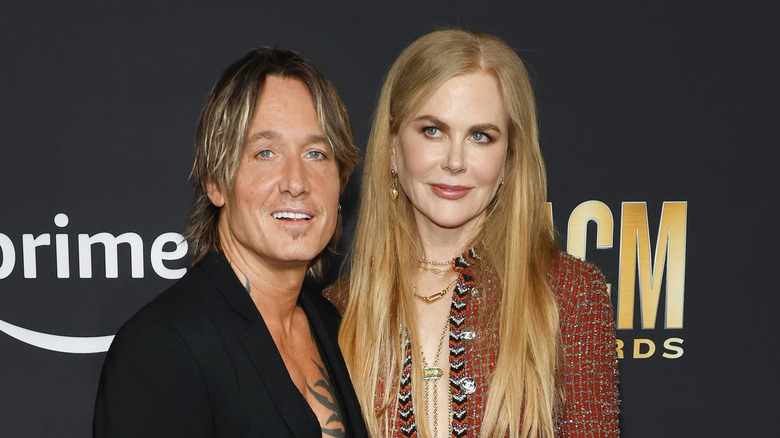 Jason Kempin/Getty Images
There's a reason marriage involves settling down, because you take on a new level of responsibility you didn't have before, and you have to make accommodations to your lifestyle accordingly. Keith Urban learned all this when he tied the knot with the love of his life, Nicole Kidman. In an interview with The Sun, the "Somebody Like You" singer admitted to being a wild child before he met the red-headed actor with whom he now shares two equally gorgeous daughters. 
"I guess I used to do a thing where I'd work out the ramifications of whatever I did and then decide whether it was worth it," he disclosed. The entertainer acknowledged that he used to make a lot of mistakes as a result, for which he wasn't necessarily holding himself accountable either. However, after partnering up with Kidman, the singer realized there's a lot more to life. Urban battled drug and alcohol addiction issues and this ultimately sent him to rehab in 1998. 
He went on to spend more time in and out of treatment centers until after his marriage to Kidman, with Urban even telling The Sunday Times that being with her saved his life. "I had to find a different way to be in the world," the country star stated emphatically. Addiction is one of the hardest fights in life and Urban's new approach definitely did change him for the better, for which both he and Kidman should be very proud.
His new lifestyle takes work to maintain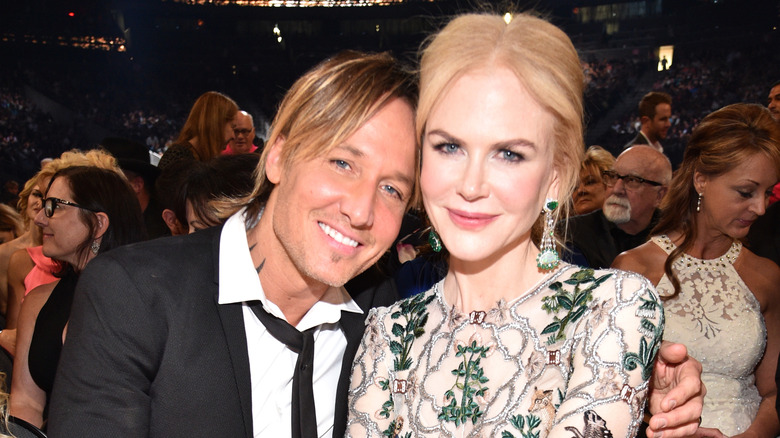 Kevin Mazur/acma2017/Getty Images
When it comes to slipping back into his old ways, Keith Urban stays on top of it by being intentional about his life and staying focused on what truly matters — his family. The musician told The Sun that although he may have tiny slip-ups every now and then, he nips them in the bud right then and there. "Work-life balance is never really achieved, it is maintained," Urban said wisely. "It can easily go out of whack. I've learned a lot about how to correct them." 
Moreover, the "Brown Eyes Baby" hit-maker responds to friendly invitations to parties with a joking: "I'd like to stay married." According to Urban, "Life is very different nowadays. I'm trying to set a good example for the kids, but I still don't know if I'm getting it right." As for his music, the rock-and-roll lifestyle may have produced some great hits for Urban, but he's confident the quality remains even in his sobriety. 
Speaking to The Sunday Times, Urban opined, "I'm glad it didn't change anything about my music. I wrote plenty of hit songs while drunk. I wrote plenty sober. I feel lucky it hasn't defined my creativity." Many entertainers have gone down a dark road and sadly never managed to pull themselves back up from it. It's great to see Urban's life transform so positively but, then again, having Nicole Kidman as a wife would do that for you.