Inside Keith Urban's Battle With Addiction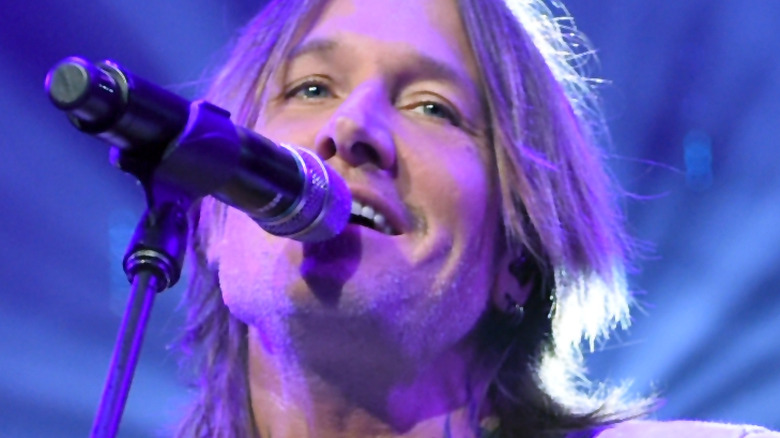 John Shearer/country Rising/Getty Images
Keith Urban is known for many different things, including being a country music superstar, being iconic actress Nicole Kidman's husband, and even judging on "American Idol." Although the New Zealand-born singer-songwriter is demonstrably successful in his career, and appears to have found his person for good measure, it's worth noting life hasn't always been easy for Urban. In fact, the country singer has had well-publicized struggles with addiction over the years. 
The Kiwi native has been impressively open about how hard it was for him coming up in Nashville in the '90s, as a fish out of water trying to make his way in an increasingly flooded market. In fact, it was during his early days as a struggling musician that Urban initially found respite in substances, which is something it took years for him to kick even after finding love with Kidman. Looking back now, Urban is grateful he was forced to get clean by those closest to him.
The country star endured some dark times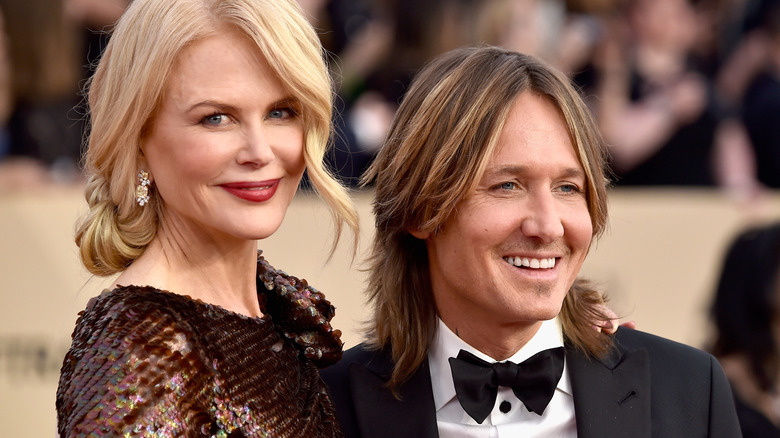 Frazer Harrison/Getty Images
In a 2016 interview with Rolling Stone, Keith Urban detailed how, when he first landed in Nashville, he found it incredibly hard to get a foothold in the country music industry. Anxiety over his career, as well as unresolved issues with his father — himself an alcoholic — led Urban to join his roommate in partaking in drugs and alcohol. "When I was onstage, I felt good, but if I was not onstage, I was very, very insecure," he revealed, noting, "I felt like I didn't have much of anything to offer. I was just an alien." The country star admitted he spent most of his time at home completely messed up. Even after marrying Nicole Kidman in 2006, Urban found it difficult to change his destructive habits. 
His wife ultimately was forced to stage an intervention, after which Urban entered rehab for the third time. Thankfully, it stuck and he's been sober ever since. Looking back, the singer-songwriter admitted, "I caused the implosion of my fresh marriage. It survived, but it's a miracle it did." Of Kidman's love and support, Urban acknowledged, "I was spiritually awoken with her. I use the expression 'I was born into her,' and that's how I feel. And for the first time in my life, I could shake off the shackles of addiction." For her part, the Oscar-winning actress told Vanity Fair, "I've learned an enormous amount having a relationship with someone who is in recovery. I'm more than willing to walk it with him," (via E!). 
If you or anyone you know is struggling with addiction issues, help is available. Visit the Substance Abuse and Mental Health Services Administration website or contact SAMHSA's National Helpline at 1-800-662-HELP (4357).