Real Housewives Stars Who Are Almost Unrecognizable Now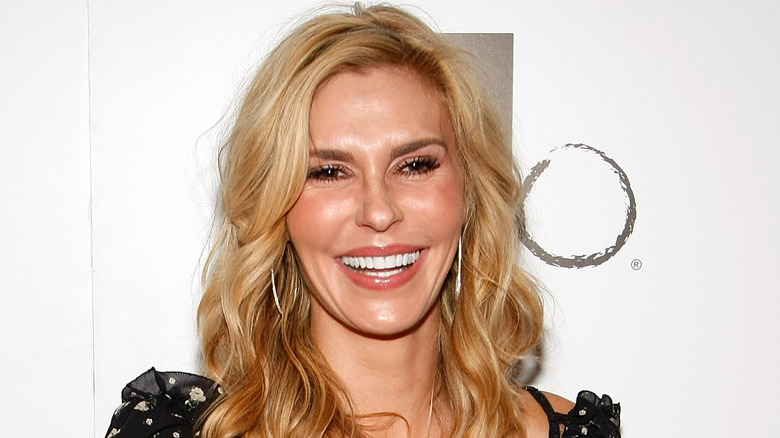 Ethan Miller/Getty Images
When it comes to Bravo's "The Real Housewives" franchise, fans want to see the women living larger than life and stirring the pot with their friends. The riches and drama sprinkled throughout are what make reality TV so juicy!
Being on TV and knowing they have big shoes to fill in terms of entertainment, most Housewives know they have to look the part. Whether it's getting their hair and nails done or shopping for the perfect confessional outfit from Louis Vuitton, the women know all eyes are on them. And just as an ensemble gets an upgrade here and there, so do the Housewives. From Botox to liposuction, some stars have been very honest about the work they've gotten done (and continue to have done).
Executive producer Andy Cohen is also one of the first people to ask about any updates on cosmetic procedures at reunions and interviews. However, there's a handful of Real Housewives who are coy about plastic surgery and would rather stay mum than admit that they were insecure about something in the first place. From the colorful beaches of Miami to New York's skyscrapers, let's take a look at some "Real Housewives" stars who look unrecognizable from when they started.
Margaret Josephs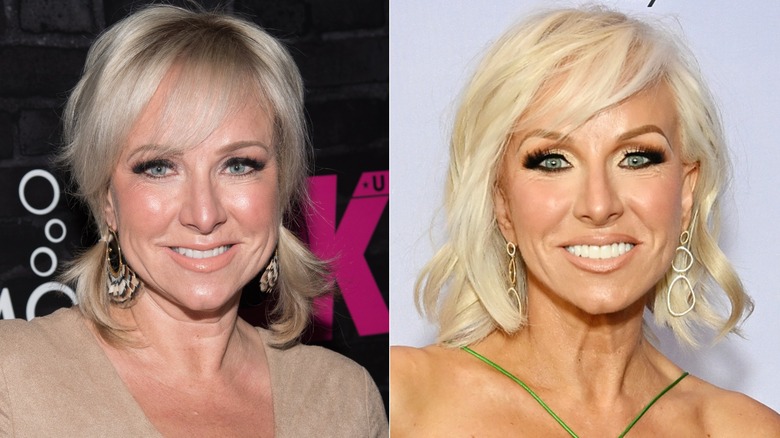 Mike Pont & Slaven Vlasic/Getty
Margaret Josephs has been a colorful staple on "The Real Housewives of New Jersey" since Season 8. Her honest and open personality has led to multiple conflicts, but it has also made her loving and relatable. Her candidness has been appreciated over the years, as she opened up about the work she's done to improve her looks.
Many fans noticed the subtle changes in Margaret's face, which is thanks to a few tweaks here and there. In an episode of her podcast, "Caviar Dreams, Tuna Fish Budget," Margaret shared that before joining "RHONJ," she had a brow lift and eye lift done for a more youthful appearance. From there, she shared that she went on to have a facelift, neck lift, breast lift, breast reduction, and veneers.
In April 2022, she also revealed to People that she lost 22 pounds, which she attributed to hormone therapy. While Magaret looks sensational, what matters most is how she feels. She told the publication, "I wanted to feel healthy and get my body to a place where I'm supposed to be. I feel so lucky to have found something that's really working for me."
Vicki Gunvalson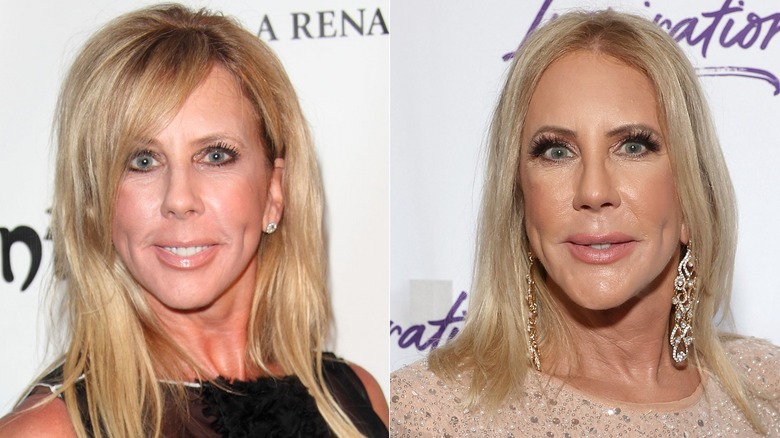 Alexander Tamargo & Jesse Grant/Getty
Vicki Gunvalson is one of the longest-standing Housewives, as she premiered on Season 1 of "The Real Housewives of Orange County" back in 2006. Since "RHOC" was the first city in the franchise, Vicki's looks have changed a lot over the years. This was especially true after her divorce from Donn Gunvalson.
In an interview with Distractify, Vicki shared the work she'd gotten done — primarily to her face. Vicki noted that she went to different doctors for fillers to smooth out some wrinkles to make her look younger, but she wound up having too many fillers. To give herself a more untouched appearance, she had fillers removed and underwent a facelift. She also revealed she'd had a neck lift performed in the past. And while she's happy with the outcome of her procedures, she's not saying no to more plastic surgery in the future.
As she told Distractify, "I believe plastic surgery is a personal decision. I also believe if you want a nice house, you have to renovate it every 10 years. ... And you know, 10 years from now, I might be totally different." 
Caroline Manzo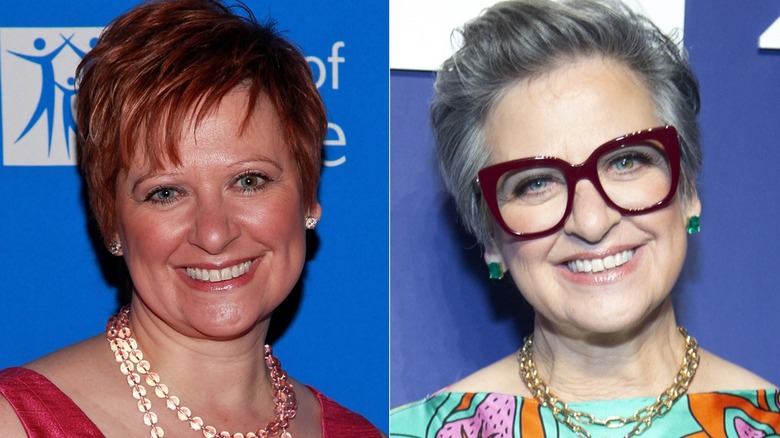 Charles Eshelman & Santiago Felipe/Getty
Caroline Manzo was a force to be reckoned with on "The Real Housewives of New Jersey." She was straightforward, honest, and didn't mind getting her hands dirty, which is important while on "RHONJ." Caroline was known for her short red hair, but now that she's off the show, she's welcomed the grays into her life. She also decided to get plastic surgery after a massive life change.
In an episode of her son's podcast "Dear Albie," Caroline expressed how upset she was with her appearance after she stopped filming and focused her efforts on being a present grandmother to her granddaughter. She got to a point where she was in a negative space and decided to do something about it. After losing 20 pounds, she met with a surgeon and went through with a facelift. 
In April 2023, Caroline noted on "Food, Love, and Chaos," that she'd had a tummy tuck in the past but she'll never do fillers or Botox. "I am afraid of it," she admitted. "For one moment I don't believe that any of that is good for you. When you're injecting it in your face, it's just craziness."
Kim Zolciak-Biermann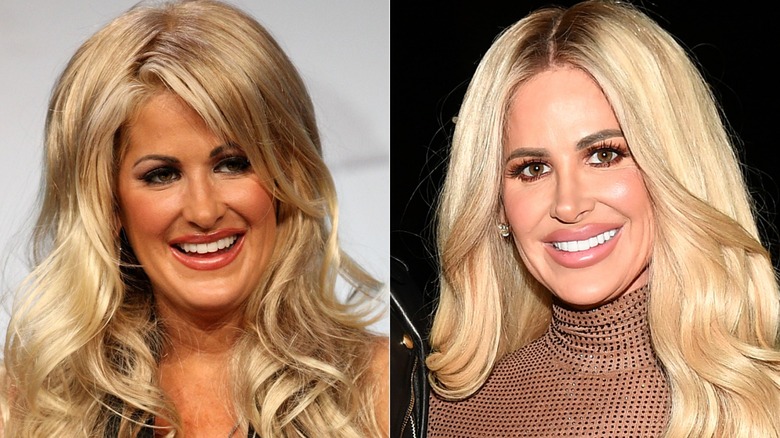 Frederick M. Brown & Paras Griffin/Getty
Kim Zolciak-Biermann is one of the more controversial stars of "The Real Housewives of Atlanta." After leaving the series as a full-time Housewife in Season 5, she returned as a guest and a friend to stir the pot with the other women in later seasons.
Outspoken and extra, Kim has been pretty coy about the work she's gotten done. However, she has been honest about a few of the bigger procedures, as they were shown on her Bravo spinoff "Don't Be Tardy." In addition to donning wigs, having lip fillers, and getting routine Botox, Kim detailed to Entertainment Tonight that she had a tummy tuck, breast augmentation, and a skin-tightening treatment. And while there are rumors of Kim having had a rhinoplasty, she has previously denied it. "If I'm going to have a nose job, it's going to be a hell of a lot shorter," she told Andy Cohen on "Watch What Happens Live" back in 2016. "It's not going to go down in my mouth."
Nene Leakes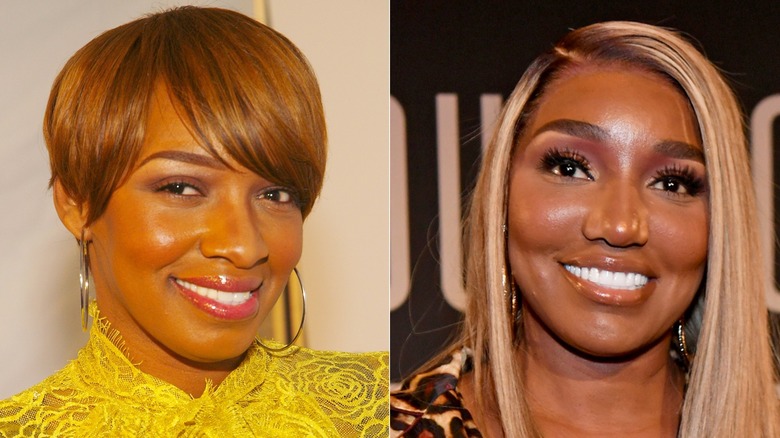 Prince Williams & Paras Griffin/Getty & undefined
"Real Housewives of Atlanta" star Nene Leakes looks quite a bit different from her days in Season 1. As an original Housewife, Nene is one of the more hilarious and respected stars of the franchise. If there was one Housewife who demanded to be heard, it's Ms. Leakes. And while she's no longer on Bravo, fans have kept up with her continued changing looks on social media.
In August 2022, Nene revealed on Instagram that she went under the knife for both a Brazilian butt lift and liposuction. In the past, Nene opened up about having two rhinoplasties — the second of which she said was medically necessary. "My cartilage was growing in my nose and my tip was touching the top of my lip," she explained on "Watch What Happens Live." "The tip of my nose was touching my lip when I smiled."
She further admitted to getting a breast augmentation during her "Real Housewives" days. Nene is happy with the changes she's made. As she told her Instagram followers, she looked to keep her cosmetic enhancements "classy, not trashy."
Alexia Nepola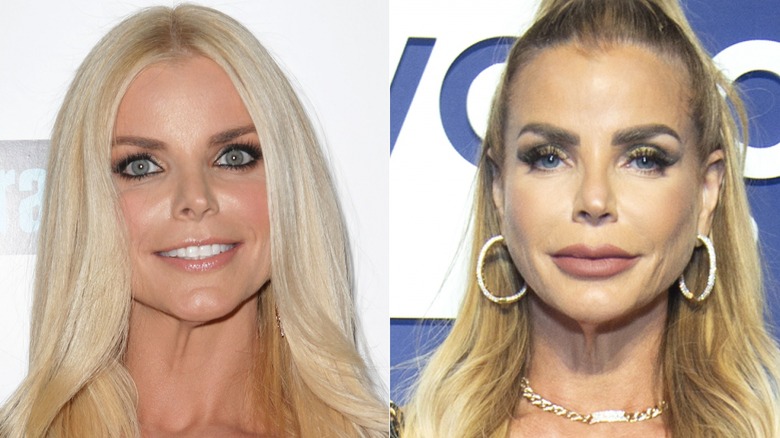 Alexander Tamargo & Santiago Felipe/Getty
Alexia Nepola of "The Real Housewives of Miami" fame has had subtle changes done to her face since her first season. Since "RHOM" had a hiatus and moved from Bravo to Peacock, fans couldn't help but talk about the noticeable differences in Alexia's look.
Alexia had a breast augmentation and rhinoplasty when she was younger, and she decided to go under the knife again more recently. "I had these historical [breast] implants for 30 years," Alexia explained on "The Real Housewives of Miami" Season 4 reunion in 2022. "I got a lot of use out of them ... And I was like, 'I need to change it. All I did was switch [my implants] out."
That same year, Alexia told Access Hollywood that she's not ready for full-on plastic surgery like a facelift or neck lift. However, she is a fan of Botox and uses it in her face and neck, which she considers to be her problem area. She went on to deny having work done to her lips, stating that she simply overlines them for a fuller look.
Ramona Singer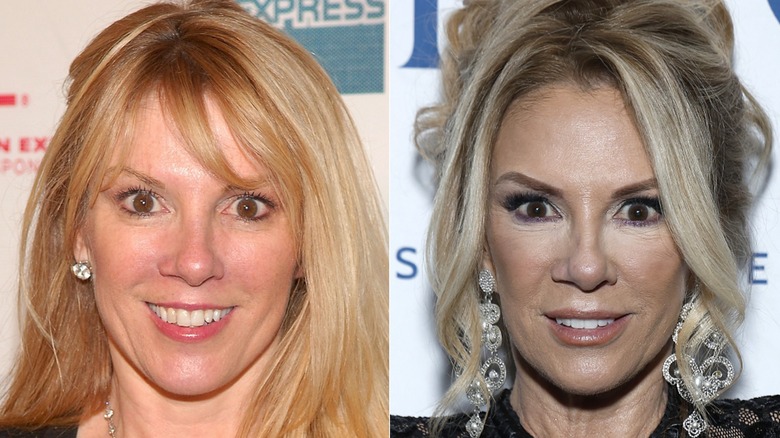 Michael Loccisano & John Lamparski/Getty
Ramona Singer was once what made "The Real Housewives of New York City" so successful. Some of the funniest moments in the series were because of the things Ramona Singer did and said. And while she's no longer a part of the series, Ramona was a full-time Housewife for 13 seasons. During that time, Ramona's face changed a bit. 
Ramona doesn't discuss her physical changes much, but her former castmate Bethenny Frankel wishes she would be more open, saying on her podcast "Just B," "[Ramona's] gonna be 95 and she's gonna be in the go*damn box saying, 'It's just Ramona's skincare.' It's like, the jig is up!"
Nevertheless, Ramona has revealed a few surgeries she's had done. Back in 2016, Ramona told the Daily Mail that she felt sexier after getting a breast augmentation following her divorce from husband Mario Singer. Ramona also had an eye lift and gets Botox in her forehead a few times a year. However, like Bethenny, others speculate she's had more work done. Celebrity plastic surgeon Dr. Anthony Youn, told RadarOnline, "I suspect that she's had injections of filler (like Juvederm) into her lips to plump them up, for starters."
Brandi Glanville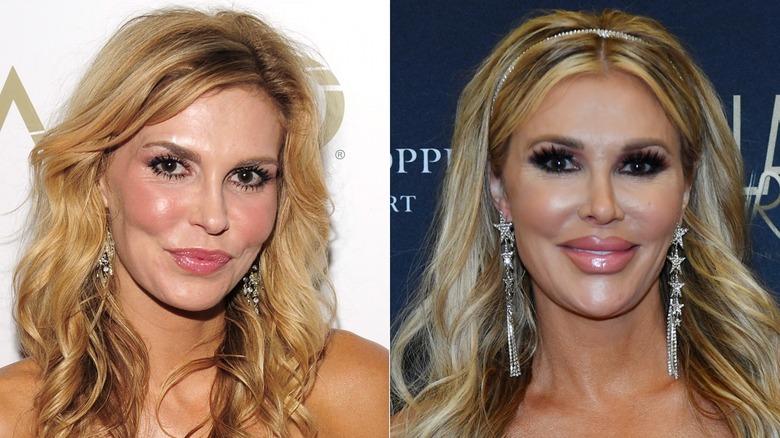 Steven Lawton & Denise Truscello/Getty
One of the younger stars of "The Real Housewives of Beverly Hills," Brandi Glanville had a habit of rubbing people the wrong way with her candidness. Over the years, Brandi has stayed in the "Real Housewives" realm thanks to her podcast and appearing in other reality TV shows. And while fans can't stop talking about the things Brandi has said and done on "RHBH," her looks have also been a topic of conversation.
Brandi revealed that she's had breast augmentation, fillers, and vaginal rejuvenation, as Bravo noted. Rumors circulated claiming that Brandi had more work done, so she took to Twitter in March 2021 to explain that she'd suffered second-degree burns "all over [her] face from an accident with a psoriasis light." The following year, she fielded accusations about having additional cosmetic procedures. "Ok I'm saying this once I had periodontal (gum) surgery on the right side of my mouth on my back right side because I had a cavity below the gum line," she tweeted. "It is infected and swollen I am on my second round of antibiotics and when I do get plastic surgery I will be the first to say."
A few months later, Brandi told her fans on Twitter that she decided to get laser lipo. "I may have said I'd never do it in the past but guess what people are allowed to change their mind," she wrote. "I always said when I do anything I will be the first to tell you all."
Shannon Storms Beador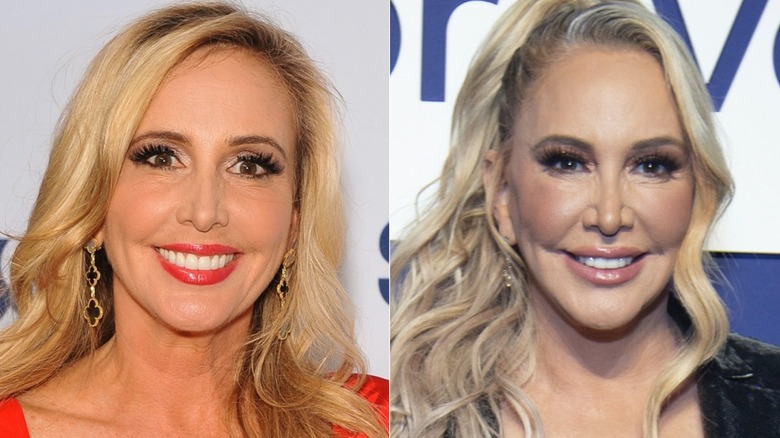 D Dipasupil & Santiago Felipe/Getty
"The Real Housewives of Orange County" star Shannon Storms Beador has been through the wringer in front of a national audience. Not only was she trying to repair her marriage after her husband had an affair, but she later had to cope with the loss when the pair inevitably went through a divorce. As she told People in 2019, the stress of divorce led Shannon to gain weight. On the show, fans saw how hard Shannon tried to lose the weight.
Shannon also decided to go under the knife. During the Season 16 reunion, Shannon revealed she'd had a facelift, which included work on her neck. "The surgeon called [my boyfriend] John [Janssen] and said, 'I've never cut more skin out of a neck in my entire career than I have with Shannon's,'" she said on the show. In the past, Shannon has also used fillers, but decided to dissolve them after "having a really difficult time looking at [herself] in the mirror," she revealed on Instagram. 
Bethenny Frankel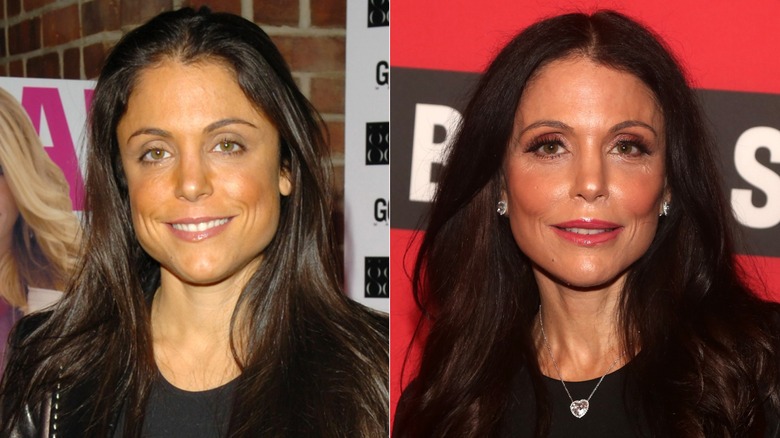 Djamilla Rosa Cochran & Bruce Glikas/Getty
Bethenny Frankel is certainly one of the more outspoken Housewives from "The Real Housewives of New York City," and she has built an empire from the fame she earned on the show. When "RHONY" premiered, Bethenny looked different than she does these days. This can of course be attributed to age, but Bethenny has also made it clear that she's not "all natural." As she explained in a TikTok video, sleep, diet, and facial creams can help here and there but "nothing will drastically change anyone's appearance unless they get a little assistance."
Over on Instagram, Bethenny has revealed that she's gotten Botox along her jawline and a breast lift in the past. And as open as Bethenny often is with her followers, she doesn't feel the need to go into great detail about the cosmetic procedures she's chosen. However, as revealed on Tiktok, "I'm open to anything and everything."
Teresa Giudice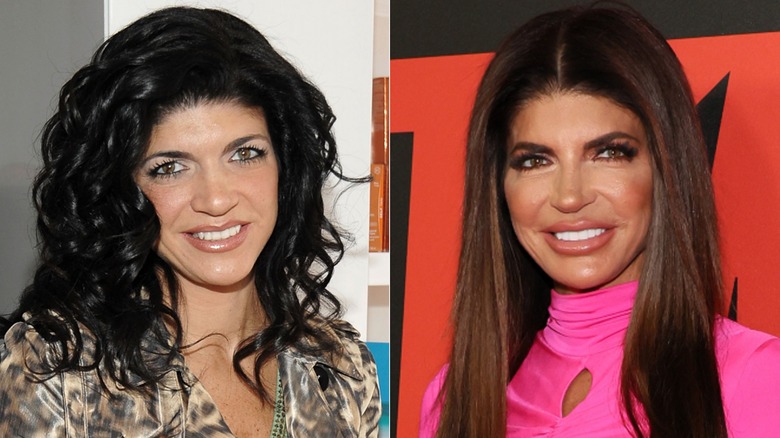 Jamie Mccarthy & Dia Dipasupil/Getty
"The Real Housewives of New Jersey" star Teresa Giudice has had her fair share of ups and downs during her tenure on the Bravo show. And while her moments haven't always been glamorous, she's always looked stunning.
After starring on the series for over a decade, Teresa has been honest about her glow-up, explaining on Instagram and on the show that she's had a rhinoplasty, two breast augmentations, and Botox. Teresa previously told Andy Cohen on "Watch What Happens Live" that she got lip fillers.
Fans have long questioned if Teresa had her forehead lengthened. On "RHONJ: After Show," in March 2023, Teresa's sister-in-law Melissa Gorga claimed, "Teresa did her forehead. She went back a little further [with her hairline]. Everybody does something." Although Melissa has stood by her statement, Teresa has never come out and said that she had the procedure. 
Larsa Pippen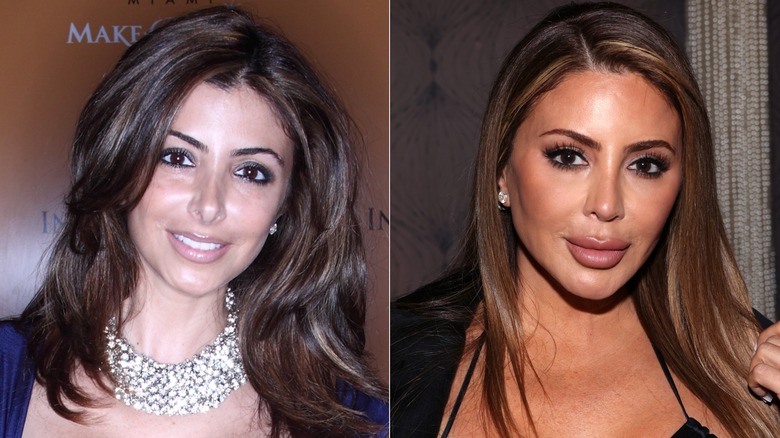 John Parra & David Livingston/Getty
While "The Real Housewives of Miami" cast member Larsa Pippen is one of the show's more explosive Housewives, some of the Housewives don't think she's been entirely honest about what work she has gotten done. "I've had my nose done. I've had my lips done. And that's basically it — you know, I've had my boobs done before," she told Andy Cohen on the "Real Housewives of Miami" 2022 reunion. Cohen pressed Larsa about whether or not she'd gotten a butt lift, as many have suggested, but Larsa denied it. "I literally work out seven days a week," she explained.
Housewife Adriana de Moura also pressed Larsa about her derriere. "Your butt doesn't look natural — I'm sorry to say it," she told her co-star. However, Larsa continued to deny having any such work done. That doesn't mean she's against having further cosmetic surgery, though. "I feel like I'm very progressive. I'm into trends and I feel like whatever makes me feel good and look good, I'm willing to do," she explained during the reunion.
Erika Jayne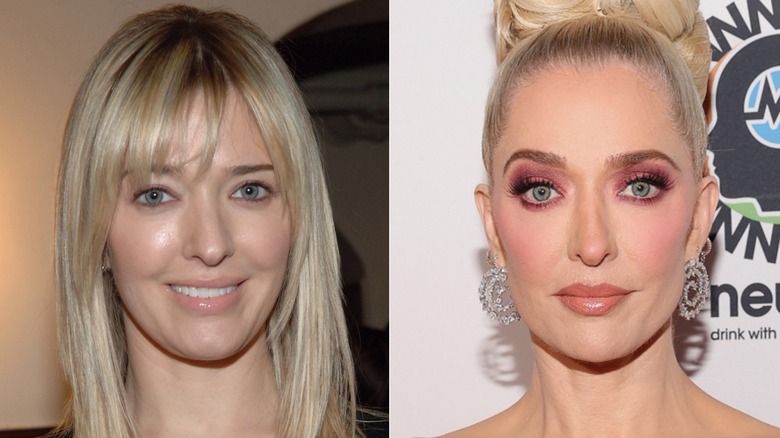 Duffy-marie Arnoult & Jesse Grant/Getty
Despite the legal drama that Erika Jayne has endured on "The Real Housewives of Beverly Hills" thanks to her ex Tom Giardi, she's been a great source of entertainment on "RHOBH." The bold Housewife has proven that you can reach your dreams at any age. She didn't reach the top of her career as a pop star and performer until she was in her 40s. And while on her rise to stardom, Erika's looks have changed subtly.
In her autobiography, "Pretty Mess," Erika revealed having a breast augmentation and rhinoplasty. She has also used Botox and admitted to Wendy Wiliams that she would sometimes spend as much as $40,000 a month on maintaining her youthful appearance. "If you want to look good — it's hair, it's makeup, it's wardrobe, and then those people that help facilitate that ... they're not cheap," she said. "There are many people that spend a lot more," she added. "So [$40,000] is actually kind of on the low, when you really start getting into what's done."
Kandi Burruss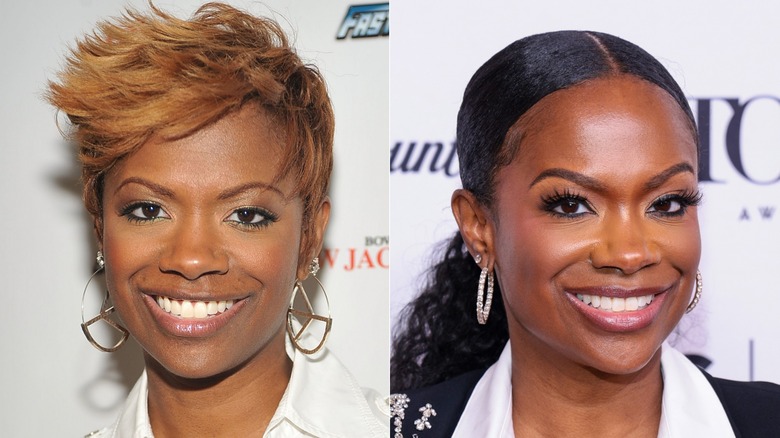 DFree/Shutterstock & Barry Brecheisen/Getty
Kandi Burruss didn't need much of an introduction on "The Real Housewives of Atlanta" since many knew her from the music scene. Nevertheless, Kandi's popularity has led her to live a very full life. While managing a successful career and raising a beautiful family, Kandi has maintained her beauty thanks to a few surgical procedures.
Back in 2021, Kandi shared on YouTube that she had a breast reduction. She went on to share her distaste with those in the spotlight who don't come forward about the work they've gotten done. In an interview with Todd Tucker TV the year prior, Kandi dished on the other procedures she'd had done, which included liposuction and breast augmentation. Fans appreciate Kandi's candidness when it comes to cosmetic surgery. "And this is why we love Kandi," one person commented on YouTube. "Most celebrities would not be this vulnerable & open." Another added, "I love that Kandi is so transparent. I wish more celebrities were just as honest about their surgery."