I Love Samantha, But Hate Kim Cattrall's Backtrack On And Just Like That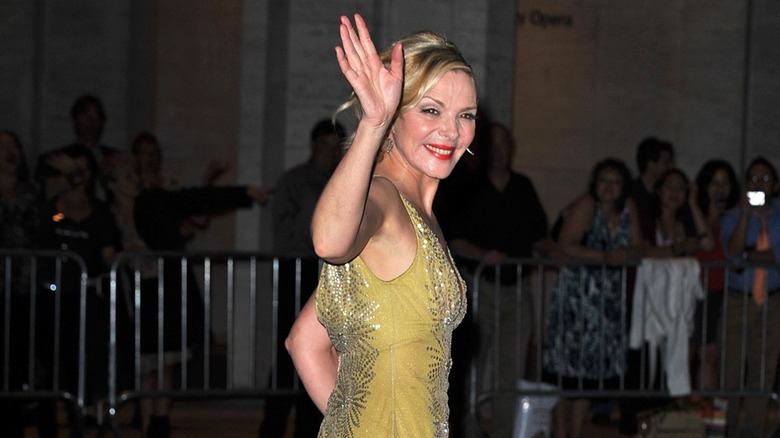 James Devaney/Getty Images
The "Sex and the City" revival should have been the best thing since sliced bread. However, Kim Cattrall's high-profile exit overshadowed the entire project, as the actress had been vocal about not wanting to reprise her role. "That's a no. It's powerful to say no," she answered boldly in an interview with Variety when asked if she would ever come back as the flamboyant PR maven Samantha Jones. Yet she is coming back one more time, and it's a bad idea.
The show's reboot was highly anticipated but quickly disappointing when it was made public that Cattrall wouldn't be reprising her role. The actress had previously declined to be a part of the third "Sex and the City" movie, which was a large reason why it was never made at all, so it's not her first time bailing on the crew. It was believed we would never get another glimpse into the fabulous world of the legendary foursome, but everything changed when HBO Max picked up "And Just Like That..."
Carrie, Charlotte, and Miranda were once again living their best lives in NYC, sans Samantha this time. Considering the alleged rocky history between Cattrall and her "SATC" co-stars, Sarah Jessica Parker, Cynthia Nixon, and Kristin Davis, it was no shock the show went on without her. However, Cattrall agreed to revisit her role of Samantha for the second season despite her previously insistent statements and throwing shade at the "Sex and the City" reboot.
Cattrall publicly bashed 'And Just Like That...'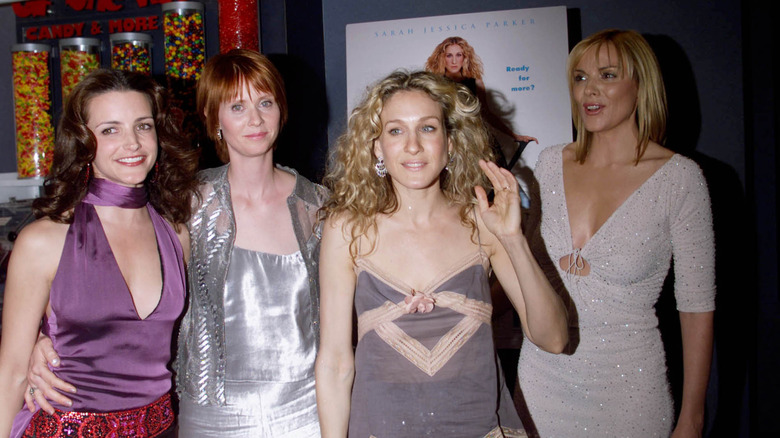 Keith D. Bedford/Getty Images
With the second season of "And Just Like That..." premiering later this month, nobody anticipated seeing Samantha Jones again. However, according to Variety, Cattrall is slated to appear in a single scene that was reportedly shot without her seeing or speaking to any of her former co-stars, which makes Cattrall's "Sex and the City" drama even messier.
The actress told Variety that she wasn't originally asked to participate because everyone knew she wouldn't be interested. "I was never asked to be part of the reboot. I made my feelings clear after the possible third movie, so I found out about it like everyone else did — on social media," Cattrall shared. She didn't stop there, labeling the revival as unoriginal. "The series is basically the third movie. That's how creative it was," she said, adding that for her, the story had reached its natural conclusion and she simply didn't relate to Samantha's suggested storyline. Cattrall's feelings were completely valid at the time, and she had every right to express them.
However, that makes her return to the "Sex and the City" reboot slightly awkward, to say the least. After very publicly denouncing the series, not to mention her comments about Sarah Jessica Parker (Cattrall called her a mean girl in an Instagram post after Parker sent her condolences following Cattrall's brother's death), it comes as a shock that she accepted the role — however small it may be. Considering her notorious exit, Cattrall should've stayed out and true to her own words.
Getting Cattrall back on board was a mistake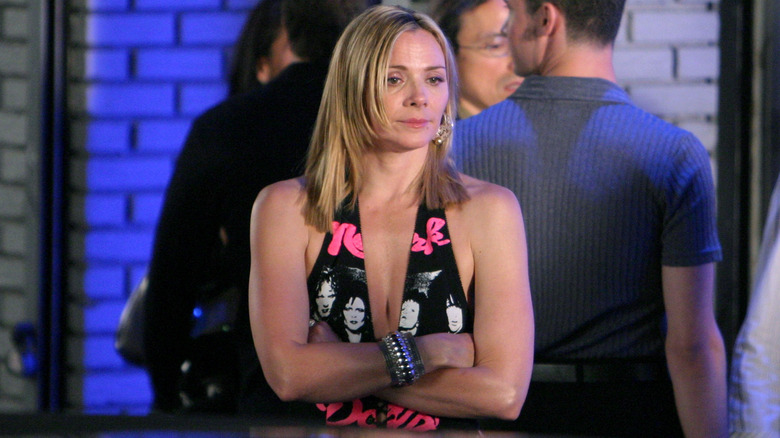 James Devaney/Getty Images
While "And Just Like That..." moving on without Kim Cattrall's character was a questionable move, it happened, and the show survived. Considering how much Cattrall had to say about the project, she should have stood her ground and declined to return in any capacity. Reprising her role as Samantha is now just uncomfortable because everyone knows where she truly stands. If the entire situation had been a bit more toned down, the feud could have been presented as a PR stunt by the show's marketing department, but it wasn't.
Though Cattrall's absence from the reboot created a lack of closure about why Samantha is no longer part of the famous quartet, getting the actress back on board after her very public negative comments is even worse. The highly anticipated scene — which will reportedly just be a phone call — could make up for Samantha's disappearance from the show and will most likely provide the much asked for closure, but the alleged feud between the cast kind of ruins the whole thing.
Other than that, there is now much anticipation surrounding this singular scene and what Samantha has to say. Considering Cattrall's real-life ordeal, it may be underwhelming. Overshadowing her character with personal commentary was not the best of choices, and Cattrall's cameo isn't going to let her off the hook. If she hated the project so much and so publicly, getting her back on board was a mistake.