Kim Cattrall's Sex And The City Drama Keeps Getting Messier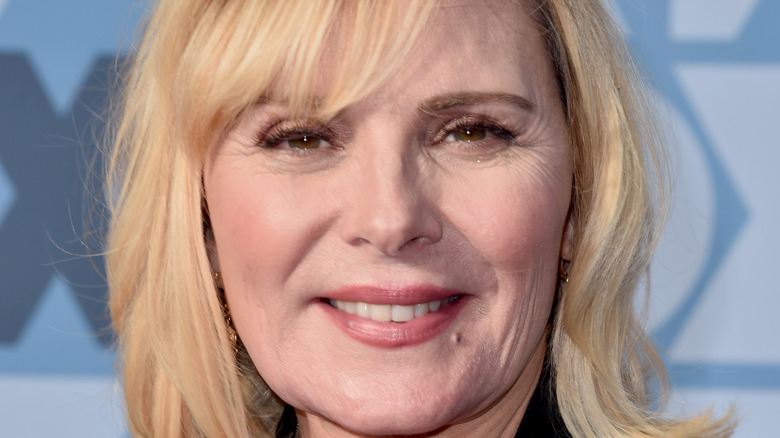 Alberto E. Rodriguez/Getty Images
It was heartbreaking for die-hard "Sex and the City" fans everywhere to discover that their favorite on-screen duo Carrie Bradshaw and Samantha Jones actually hated each other in real life. Their close bond and familial friendship somehow didn't translate to reality, as Sarah Jessica Parker and Kim Cattrall's beef continued to escalate over the years, per Elle. 
Who could forget that bombshell Piers Morgan interview where Cattrall spilled the tea on the true dark nature of her relationship with Parker, along with the alleged toxic work environment she endured. Tensions between the TV besties escalated up to the point of Cattrall clapping back at a comment of condolences that Parker made when Cattrall's brother passed away, per W Magazine. 
When "SATC" fans' dreams finally came true and the "And Just Like That..." reboot series was announced, the first question on everyone's mind was whether Cattrall would rejoin her nemesis on screen and give the fans what they need. With that said, it didn't come as too much of a surprise when Parker made it very clear, "Samantha isn't part of the story," per The Daily Mail.
Things got even sadder when art imitated life and the reboot showed a fallout between Carrie and Samantha to explain Cattrall's absence, per Mirror UK. And Cattrall definitely wasn't shy about dishing on her side of the reboot beef.
Kim Cattrall was 'never asked to be part of the reboot'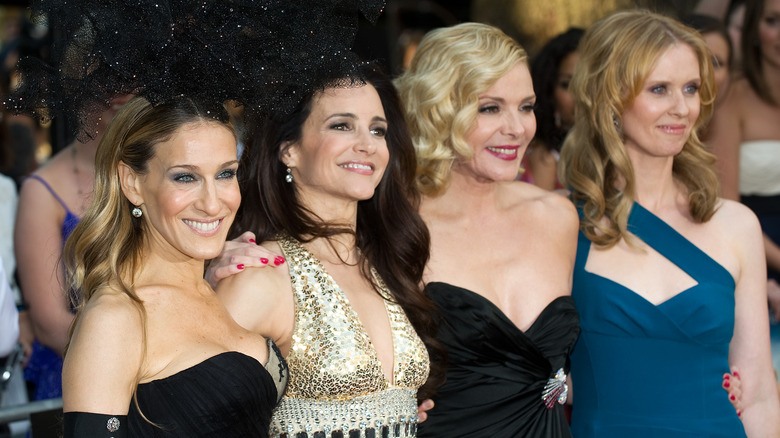 Samir Hussein/Getty Images
While fans may have been disappointed by Kim Cattrall's absence in "And Just Like That..." they were secretly thriving on the drama and digging for more tea. Sarah Jessica Parker gave nothing but positive vibes by simply responding, "Samantha isn't part of this story. But she will always be part of us. No matter where we are or what we do," per Buzzfeed. Cattrall wasn't feeling as loving about the exclusion.
Speaking to Variety, Cattrall addressed her absence from the reboot for the first time ever. While many assumed that Cattrall refused to join the reboot, it seems she was never looped in, "I was never asked to be part of the reboot. I made my feelings clear after the possible third movie, so I found out about it like everyone else did — on social media." 
Cattrall couldn't resist throwing some subtle shade by hinting that she didn't quite get how the reboot would "work." As for how she feels about the excuse behind Samantha's absence, "Well, that feels different than the Samantha that I played." Before continuing to explain her disapproval of the way Samantha was now represented. It won't faze her much though, considering that when asked whether she would ever return or not she bluntly answered, "That's a no. It's powerful to say no."