Y&R's Courtney Hope And Joshua Morrow Agree Sally And Nick's Age Difference Is A Non-Issue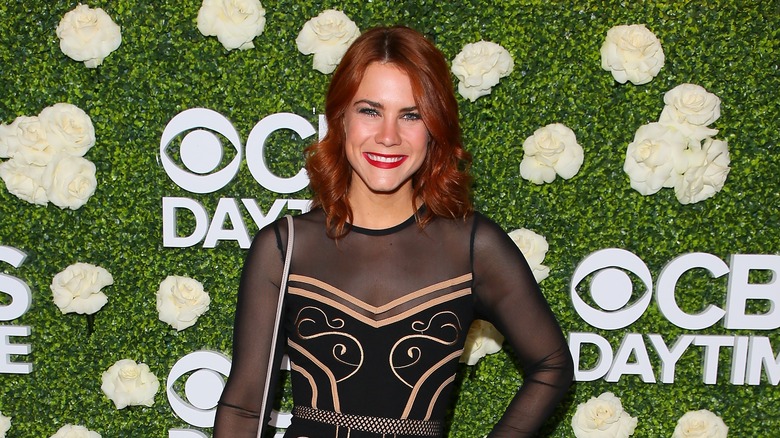 Jean Baptiste Lacroix/Getty Images
Sally Spectra's (Courtney Hope) love life has been an endless ride of heartache and pain since her days on "The Bold and the Beautiful" — much of which has been her own doing. Her relationships with Thomas Forrester (then Pierson Fode) and Wyatt Spencer (Darin Brooks) crashed and burned, forcing her to flee Los Angeles. Sadly for Sally, there was no coming back from the revelation that she faked a fatal disease to gain sympathy from Wyatt. 
However, Sally didn't stay gone for long, quickly remerging in Genoa City on "The Young and the Restless." At first, Sally set her sights on wealthy businessman Jack Abbott (Peter Bergman), but again, her penchant for deception ruined their relationship. After Jack, Sally managed to find love again, this time with perennial bad boy Adam Newman (Mark Grossman). Their relationship was initially a platonic, professional one, but things gradually evolved between the pair. However, the two split when Adam sacrificed their relationship to save her from being fired by Victoria Newman (Amelia Heinle). 
After Adam, Sally began a relationship with his brother, Nick Newman (Joshua Morrow). Things were progressing nicely until Sally was caught off guard by an unexpected pregnancy. The baby was ultimately confirmed to be Adam's, but Sally and Nick have remained united despite that. Many in town have scoffed at the significant age difference between the pair, but the actors behind the characters don't see an issue with it.
Chemistry aided in the age difference not mattering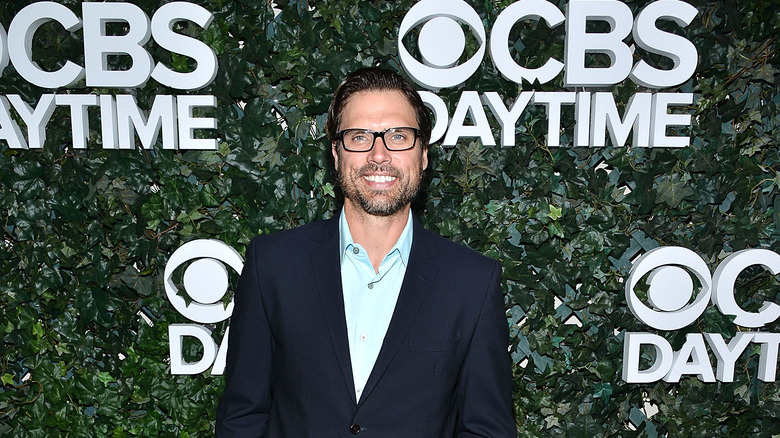 Araya Doheny/Getty Images
Sally Spectra and Nick Newman's romance was seemingly formed out of their mutual disdain for his brother, Adam Newman. However, over time, it's developed into something real, and although she's pregnant with Adam's baby, Nick has remained by her side. One of the biggest criticisms the couple has faced has been about the significant age difference between them, something voiced by his daughter, Summer Newman (Allison Lanier).
In an interview with Soap Opera Digest, Morrow and Hope discussed the age difference and squash any possible critiques. Morrow stated, "I just didn't want my age to be a problem, but two weeks into it, I was like, 'This is not a thing.' When I look at us on screen, it doesn't seem jarring to me. They both have a nice, easy banter with each other. There's obviously some chemistry there, so that sort of quelled any concerns I initially had." 
Hope echoed those sentiments, saying, "The age difference didn't worry me because Sally just came from [a relationship] with Jack, which was more of an age gap. I just don't see Joshua as a lot older than me. My brother is 53 and my sister is 51, so Joshua's age didn't even cross my mind." The nearly two-decade age difference might not be a big issue for the couple, but her pregnancy might. She and Adam are growing closer every day, united by the child. It will be interesting to see how they end up co-parenting the baby.