Vanderpump Rules' Charli Burnett Says Tom Was Unfaithful To Ariana Long Before Scandoval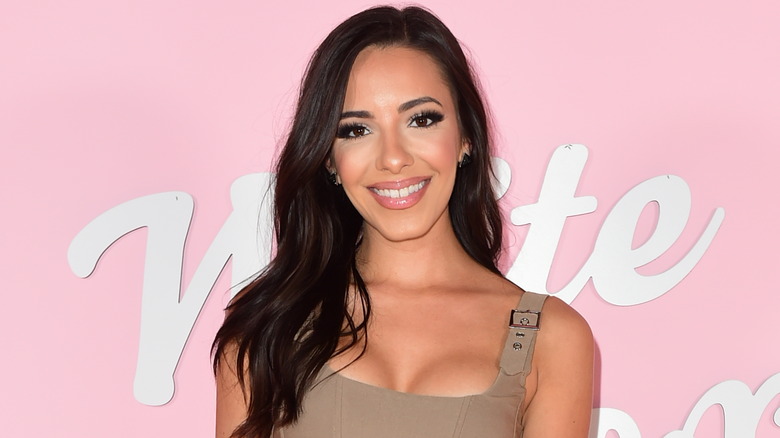 Vivien Killilea/Getty Images
If you don't know by now that Tom Sandoval from "Vanderpump Rules" cheated on his longtime girlfriend Ariana Madix with their co-star Raquel Leviss, check your pulse. Leviss and Sandoval hid their romance for several months. Madix finally found out the truth after her woman's intuition prompted her to go through Sandoval's phone. She found a sexually explicit FaceTime screen recording, along with inappropriate texts between Leviss and Sandoval.
This affair is not the first of Sandoval's romantic dramas. His ex-girlfriend Kristen Doute claimed he cheated on her with Madix. Sandoval denied it but later confirmed that he and Madix kissed while Doute was still his girlfriend.
From a kiss to a months-long affair, wandering outside his relationship is not new to Sandoval. Current and former "Vanderpump" stars claim Leviss is not the only woman Sandoval saw outside of Madix during the couple's nine-year romance. Charli Burnett is one of them, and her information dates back years.
Rumors that Sandoval might be a serial cheater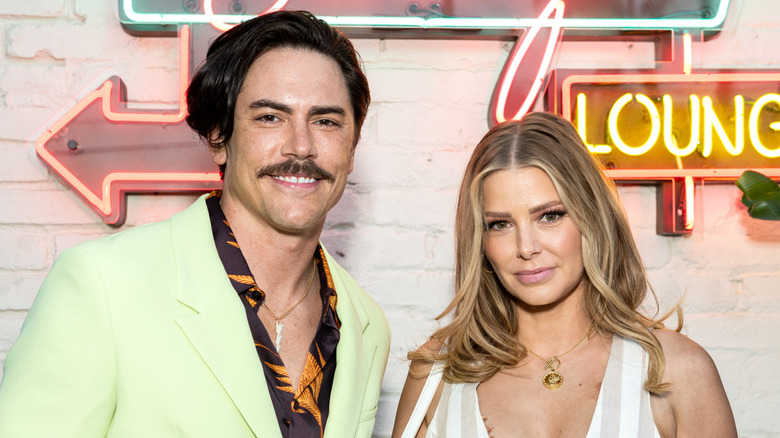 Amanda Edwards/Getty Images
"Vanderpump Rules" cast member Charli Burnett says Tom Sandoval was unfaithful to Ariana Madix long before the Raquel Leviss affair. On "The Viall Files" podcast, she said, "Someone came to me and said, 'I was getting my hair done, and my hairdresser told me that one of their clients had to sign an NDA to f—k Tom Sandoval.' But this was my first season of filming, so I didn't know what to do with that information." Burnett joined the reality show in 2020, almost three years before "Scandoval" ended Madix's relationship. And she is not the only cast member claiming Sandoval has stepped out on Madix before Leviss.
Former VPR's cast member Jax Taylor was asked if he knew about Sandoval's cheating sprees on "Watch What Happens Live." "Yes, 100%," Taylor replied. "I told you I was there. Not only in the Miami situation — and that was week one of their relationship, by the way — but yeah, there's been other times." The "Miami situation" refers to a woman that Sandoval allegedly cheated on Madix with back in Season 3 of "Vanderpump Rules." 
Ex-cast member and ex-girlfriend Kristen Doute has similar claims. On another "WWHL" episode, Doute said, "Since the Raquel news broke, I've heard multiple things, now coming out of the woodwork." She recalls when Sandoval and Tom Schwartz made appearances together, "a friend of a friend hooked up with him." Apart from these rumors, there are confirmed infidelities that paint Sandoval as a serial cheater.
Sandoval's confirmed cheating history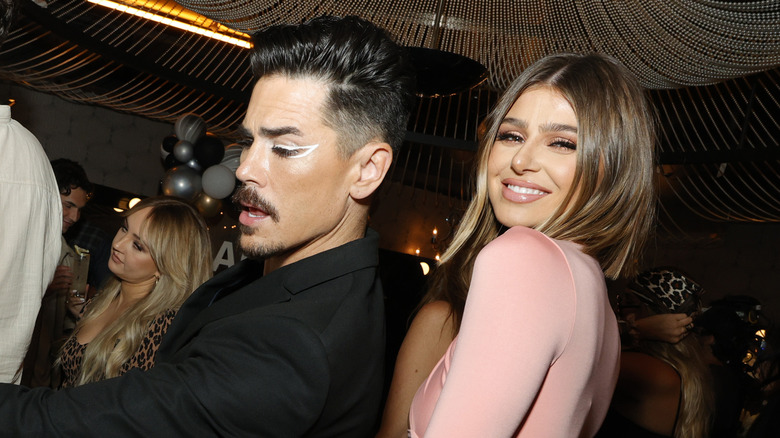 Amy Sussman/Getty Images
Tom Sandoval was not always the most faithful "Vanderpump Rules" cast member. His stint with a mystery woman from Season 3 dubbed "Miami Girl" was a hot topic. At the time, Sandoval and Ariana Madix were dating. On "Watch What Happens Live," Madix confirmed the rumors. "They slept together," she said. "It was before he and I were exclusive, and I didn't want people to think the absolute worst of the man I thought I was gonna spend the rest of my life with, so I defended him."
Sandoval admitted to Scheana Shay on the Season 10 finale that Raquel Leviss was only the latest on his list of escapades. "There was one other time," Sandoval revealed, however, he didn't go into details. When asked about this instance on "WWHL," Madix said, "I have a guess. I'm not entirely sure, so I don't obviously want to trash that person or drag their name through the mud. I haven't spoken to that person in at least a year or so [and] she's not in the show universe."
Who knows what's rumors and what's real and who to believe? Sandoval denied cheating with Leviss multiple times before the truth of the affair finally came out. At least we know if Sandoval cheats again, it won't be on Madix.