40% Of Royal Fans Want To Live At This Royal Residence - The List Survey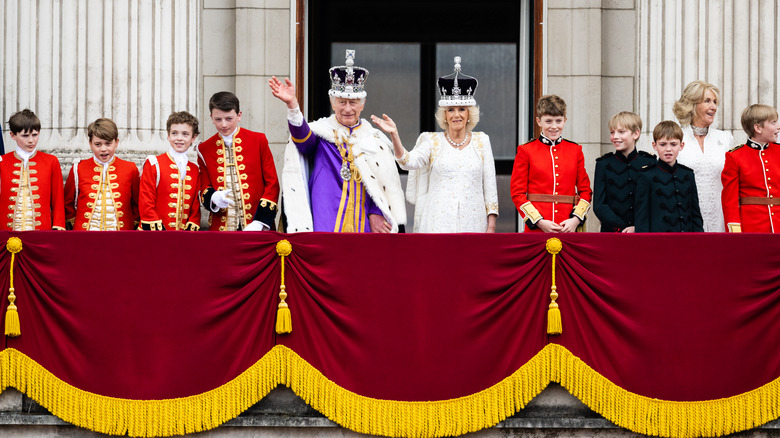 Samir Hussein/Getty Images
Nobody's saying the British royal family doesn't have its share of difficulties. King Charles III, his siblings, sons, and their kin suffer the same embarrassments, health woes, and bad moods as the rest of us. They just happen to have them in much nicer surroundings than we mere commoners do. It's much easier to have a fight with your spouse or child when you can retreat to a separate wing of the palace. Family reunions are also more fun when you have plenty of space to entertain — as in hundreds of acres of grounds, dining rooms that can seat 160 people, and extra bedrooms at the ready for last-minute overnight guests. And let's not forget that all these opulent homes come with housekeepers, groundskeepers, cooks, and other staff who ensure the royals never have to lift a finger. 
Each of the royal family's official homes has its own special charm, whether it's the centuries-old details of St. James' Palace, the magnificent gardens of Highgrove House, or the famous balcony of Buckingham Palace. Which one would you call home if you could? That's the question The List asked in a recent survey. We offered the options of Buckingham Palace, Windsor Castle, Balmoral Castle, Holyrood Castle, or Kensington Palace. Reluctantly, we didn't include all 11 of the royal homes, such as Frogmore Cottage, which Prince Harry and Meghan Markle used as their digs when they visited the U.K. until recently. 
The results are in, and royal fans have spoken: One castle stands head and shoulders (or rather, turrets) above the rest.
Balmoral Castle is the people's choice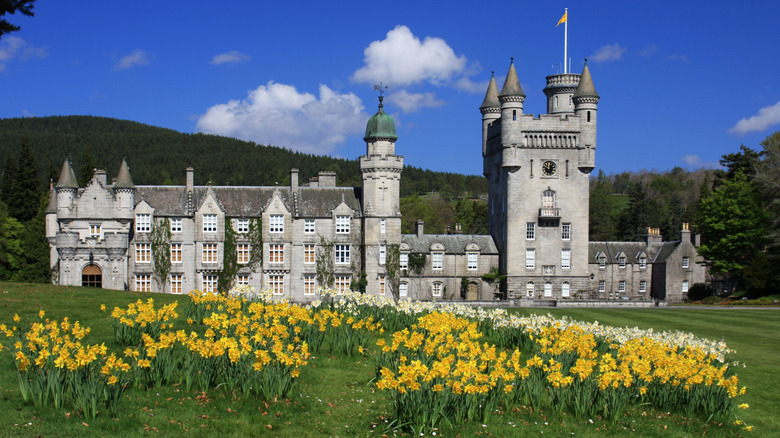 DWL Images/Shutterstock
Of the 28,000 fans who responded to The List's YouTube survey, more than 40% said they would gladly call Balmoral Castle their home if given the chance. Queen Elizabeth's summer home, worth some $140 million, was her sanctuary. Insiders and royal watchers have said the monarch felt most at home in the Scottish Highlands estate, where she and husband Prince Philip spent their summers riding, hiking, and holding family picnics. Balmoral was also where the monarch spent her final days before her September 2022 death. One commenter on the survey noted: "I could stay at Balmoral for the rest of my life. So beautiful and peaceful ... It seems fitting that [the queen] died in the place she loved so dearly." 
Windsor Castle came in second place with 23% of votes, followed by Buckingham Palace with 15%. Bringing up the rear: Kensington Palace, where many members of the royal family keep apartments (William and Catherine, the Prince and Princess of Wales, moved out of their residence last summer). "Kensington for me. I'm a city girl and I love London. I love high-end city living," said one respondent. In last place was Holyrood Palace. King Charles' official Edinburgh residence received just 2% of votes, perhaps because it's not as well known as the others. 
But you can't please everyone: Quite a few commenters said they wouldn't choose to live in any of the royal palaces. "Nope to them all," said one. "Way too mysterious and foreboding."