Demi Lovato's Music Played A Role In Her Coming Out Story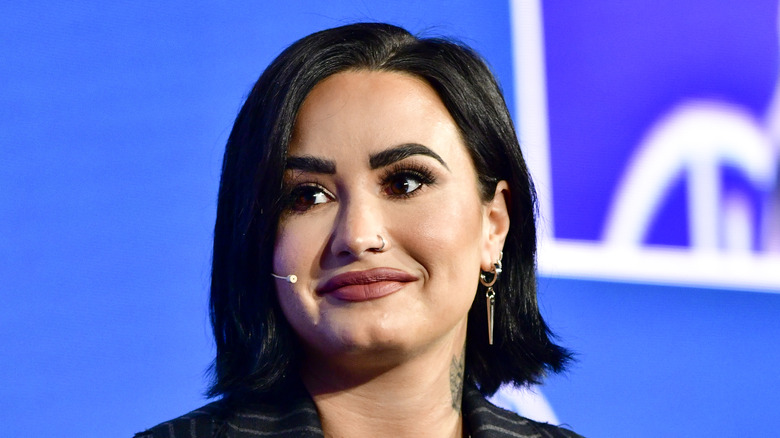 Jerod Harris/Getty Images
For years, the world watched Demi Lovato's stunning transformation from her days as a child actor to becoming a certified pop sensation. A life of fame and constant pressure took a toll on the star as she battled mental health issues and addiction, culminating in the horrifying night Lovato overdosed in 2018. The singer — who uses they/them and she/her pronouns, according to Instagram — never let their voice be diminished, though. 
Amid those struggles, Lovato used their platform to bring to light resources for those facing trauma while opening up about their own sexuality. Lovato's sexuality has continued to be a major topic of conversation, and the former Disney star has stayed open to sharing her experiences coming out as queer. "I'm such a fluid person when it comes to my gender, my sexuality, my music, [and] my creativity," Lovato told the "Spout" podcast in August 2022. The artist's sexuality and music were intertwined with Lovato's own coming out experience.
'Cool for the Summer' opened the doors for Lovato to come out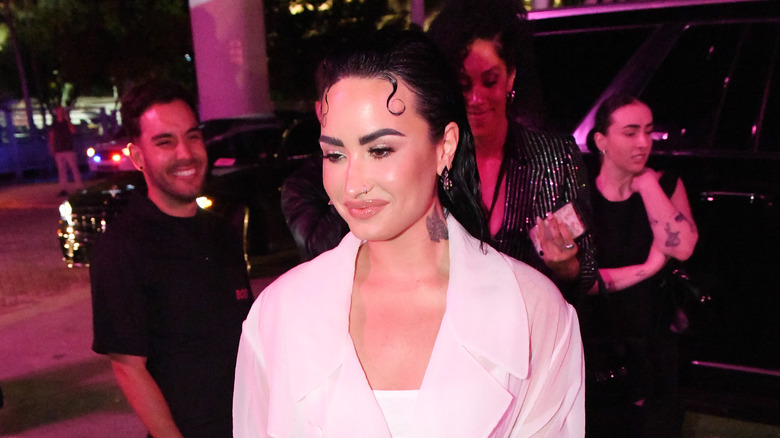 Mega/Getty Images
In 2015, Demi Lovato's pop hit "Cool for the Summer" echoed across radio and streaming platforms. The song climbed the Billboard charts that year, eventually taking the No. 11 spot. Its lyrics tell a spicy tale of a hot summer fling that, if you pay close enough attention to them, seem to be between two women. Lovato confirmed that interpretation in 2021 in an interview with the New York Times, sharing how the song served as an opportunity for her to come out to her mother and stepfather.
"I was like, 'Well, I should just let you know, I like girls,'" Lovato said (per the New York Times). Their stepdad pointed out that the song made that fact pretty obvious: "And he was like, 'Yeah, you have a No. 1 song out right now that's about that, so you're not fooling anybody.' And I was like, 'Good point. Maybe I should tell mom.'"
Lovato did not come out to her mother until two years later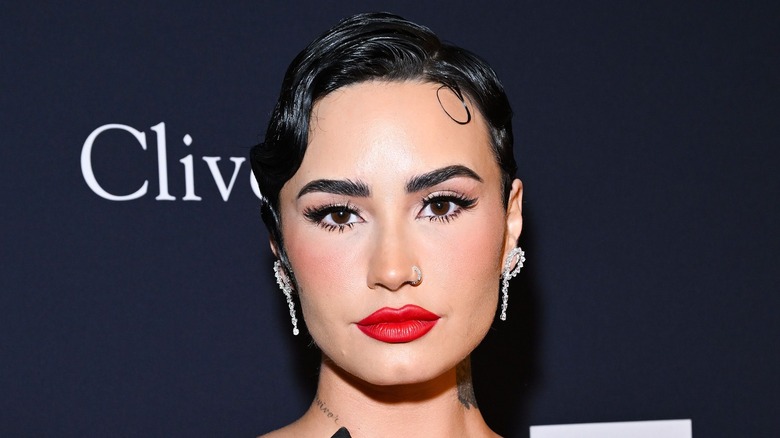 Lester Cohen/Getty Images
While Demi Lovato accepted that "Cool for the Summer" would invite a level of speculation about their sexuality, they did not end up telling their mother that they liked women until two years after the song hit the charts. After going on a date with a woman, Lovato told her mom, assuming that the paparazzi would catch photos of the date. As with many queer people, doubt and fear about how the conversation would go crept into Lovato's mind. 
However, in their 2021 interview with The New York Times, Lovato said all went well. "I put a lot of negative expectations on that conversation that I wish I hadn't," the singer said. "Growing up in the South, growing up as Christian, I was scared to know how she'd react." Her mother replied that she just wanted Lovato "to be happy." And as Lovato's head-banging remix of their song, "Cool for the Summer (Rock Version)," makes its rounds on the Internet, we too are hoping that Lovato is as happy as ever.