Why Gwyneth Paltrow Struggled After Winning Her Oscar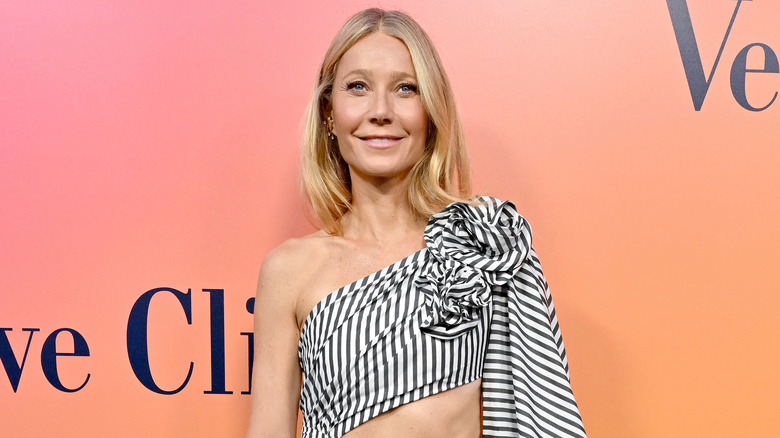 Axelle/bauer-griffin/Getty Images
Now a lifestyle guru running the successful company Goop, Gwyneth Paltrow first appeared on the big screen in the '90s with films like "Se7en" "Emma," and "Sliding Doors." In 1998, Paltrow appeared in "Shakespeare in Love" alongside Joseph Fiennes. Directed by John Madden, Paltrow portrayed Viola De Lesseps, a role originally meant for Julia Roberts. Paltrow was cast instead and went on to win the Oscar for Best Actress in a Leading Role in 1999. Decades later, Paltrow went on the podcast "Call Her Daddy" and discussed this monumental moment with host Alex Cooper. The actor explained that winning an Oscar is not all it's chalked up to be.
As People noted, Paltrow recalled: "Once I won the Oscar, it put me into a little bit of an identity crisis because if you win the biggest prize, like what are you supposed to do?" She added, "And where are you supposed to go? It was hard, like, the amount of attention that you receive on a night like that and the weeks following is so disorienting and frankly, really unhealthy." Paltrow told Cooper that she wouldn't change anything about her Oscar victory. However, she did note that she felt that the media subsequently turned on her after her big win.
The actor on her tearful Oscar speech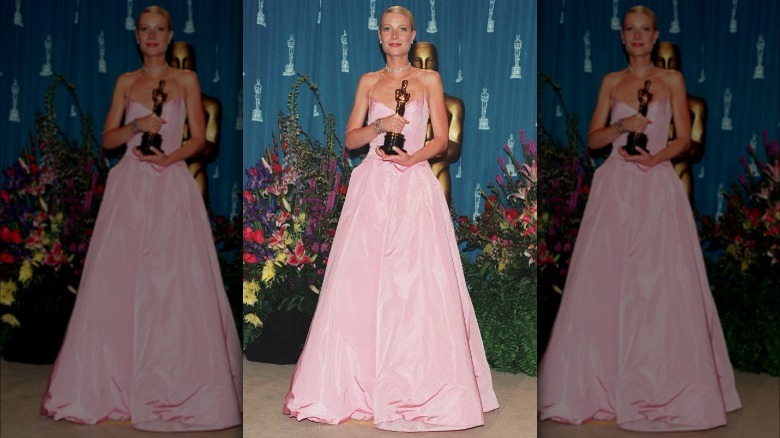 Frank Trapper/Getty Images
Gwyneth Paltrow accepted her Oscar at the 71st Academy Awards in a now-iconic stunning pale pink gown by Ralph Lauren. She was in tears as she gave a speech to the audience where she thanked the cast and crew of "Shakespeare in Love," along with Cate Blanchett and Meryl Streep. Notably, the actor also mentioned her parents, fellow actor Blythe Danner and producer/director Bruce Paltrow, citing that the latter was undergoing unspecified issues.
Per the Academy of Motion Pictures of Art and Sciences, Gwyneth ended her speech with a dedication to her grandfather, saying, "Grandpa, I want you to know that you have created a beautiful family who loves you and loves each other more than anything, and we thank you for that." In 2023, the Oscar winner told Alex Cooper on "Call Her Daddy" that the media did not take kindly to her emotional speech.
According to People, she recalled, "the British press being so horrible to me because I cried." Gwyneth said, "They didn't necessarily know that my grandfather was dying of cancer, my dad who was in the audience with me had had all this crazy cancer treatment and he was really debilitated. It was just this totally overwhelming moment, and, you know, I was 26." Gwyneth explained that this situation led her to become closed off from the public and the media. Her father later died from cancer in 2002.
Gwyneth Paltrow withdrew from acting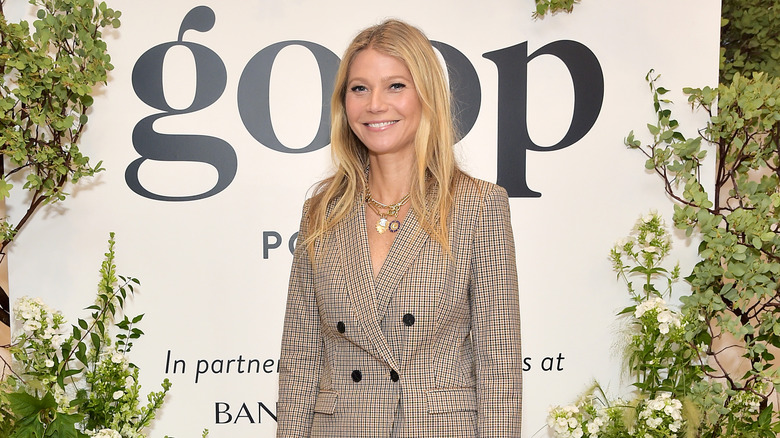 Stefanie Keenan/Getty Images
Within a few years of her Oscar win, Gwyneth Paltrow's acting career slowed down. However, she went on to star in successful films and TV shows, including the "Iron Man" franchise and "Glee." In 2008, she launched her wellness company, Goop, which sells beauty products, supplements, clothing, and more. Paltrow explained that the reason she stopped acting was because of the media backlash she received after winning her Oscar on SiriusXM in "Quarantined with Bruce." Paltrow also said that she realized that she wasn't as passionate about acting as she thought and that the hectic lifestyle of a movie star wasn't for her.
Paltrow sat down with Willie Geist from Today and noted that she "really loves what [she] do[es]." Moreover, she revealed to Geist that she didn't really have any interest in returning to acting and preferred doing work for Goop. Nevertheless, Paltrow still has a fondness for "Shakespeare in Love."
In 2019, she spoke to Variety to commemorate the 20th anniversary of her Oscar win. Paltrow told the publication that the film's success can be attributed to its screenplay. She said, "It's so clever in the way it tackles Shakespeare and all the inside jokes of show business." Paltrow also disclosed that she did not want to do the film because her relationship with Brad Pitt had just ended, but she ultimately caved after reading the script.