Everything Anna Kendrick Has Said About Her Past Toxic Relationship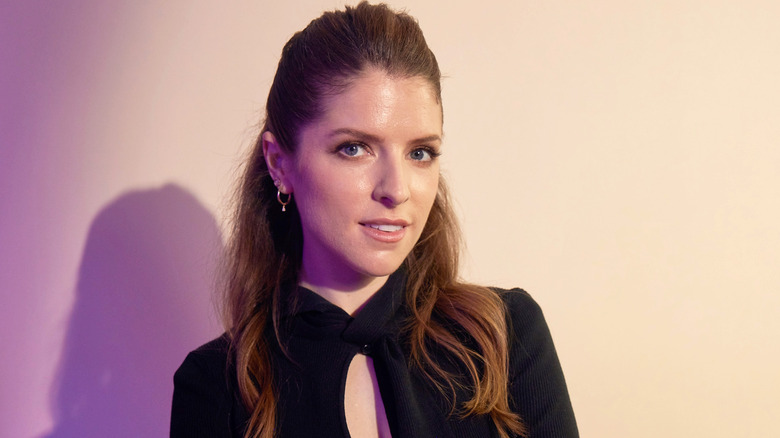 Corey Nickols/Getty Images
Over the years, Anna Kendrick has worn so many hats that it's easy to lose track of her performances. Many fans find it a bit jarring that she played the supporting role of Jessica Stanley in the "Twilight" series, for instance. Even Kendrick seems to have forgotten because, in 2018, she tweeted, "Holy s***. I just remembered I was in Twilight." In a 2020 Vanity Fair interview, Kendrick shed some light on why she might've blocked out the experience.
The actor explained she was cold and miserable on the set of "Twilight" because of the dreary weather, sharing, "I just remember my Converse being completely soaked through and feeling like, 'You know, this is a really great group of people, and I'm sure that we would be friends at a different time, but I want to murder everyone.'" Kendrick acknowledged that the experience helped her bond with the cast, at the very least. Elsewhere, the actor was nominated for an Oscar for the dramedy "Up in the Air."
Shortly after, she gave a memorable performance as Stacey Pilgrim in the beloved cult hit, "Scott Pilgrim vs. the World." But Kendrick really got her big break with the 2012 musical, "Pitch Perfect." During that time, you'd be hard-pressed to go a day without seeing a cover of her song "Cups." Despite having such a perky onscreen persona and demonstrable success in her field, Kendrick was internally battling the mental health issues she developed from an abusive relationship.
Anna Kendrick's ex-partner was emotionally abusive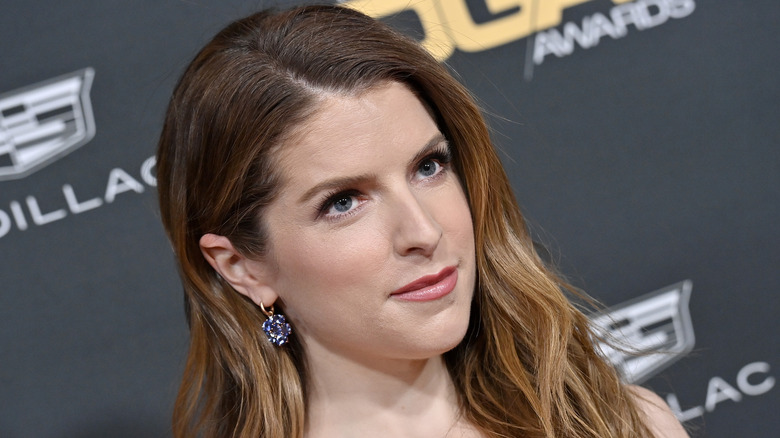 Axelle/bauer-griffin/Getty Images
In a podcast interview on the "Armchair Expert" podcast, Anna Kendrick got candid about the struggles of her abusive relationship. She recalled when it all started: "I was with someone, and this was somebody I lived with, and for all intents and purposes, my husband, we had embryos together, this was my person. And then, about six years in, I remember telling my brother, when things had first kind of gone down, 'I'm living with a stranger. Like, I don't know what's happening.'"
The "Alice, Darling" star initially thought that the sudden switch in behavior was due to a physical condition like a brain tumor. But the relationship grew even more strained when Kendrick's partner revealed that he had caught feelings for another woman — someone that the actor notably already had her doubts about. She detailed the traumatic experience: "It became increasingly hostile each time I tried to talk about it until it was, I'm curled in a ball, you're screaming at me, I don't know how we got here. It was so alarming. And it was so much easier for me to assume that I was crazy or doing something wrong."
Kendrick added that she was afraid to discuss the problems with him directly because of the harsh reaction and the gaslighting. The "Pitch Perfect" star felt as if she was hurting her partner when she addressed her pain, and she felt unsafe talking about anything negative with him. 
She channeled her experiences in Alice, Darling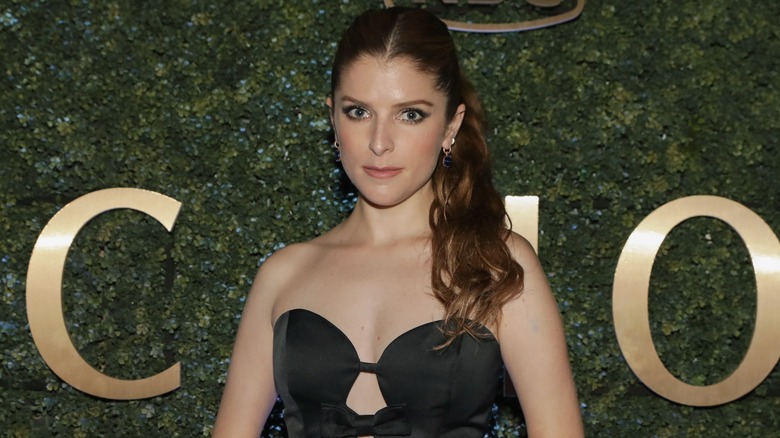 Kennedy Pollard/Getty Images
Also in the podcast, Anna Kendrick admitted that she felt ashamed for not getting out of the relationship sooner, noting, "It wasn't just the, 'Oh, I'm losing a relationship.' It was that I believed that if we broke up or, you know, if he left basically, it was a confirmation that it's because I'm impossible, I'm lucky that he's even tolerating my b******. There was an inherent thing of me being so rejectable." However, she recognized the emotional strain, took time off to work on her mental health, and relied on friends, therapy, and Al-Anon for support too.
In the 2022 psychological drama, "Alice, Darling," Kendrick played the role of a woman in an abusive relationship. The movie provided a nuanced look at how emotional abuse can affect someone just as much as physical abuse. The actor spoke to USA Today about what it was like to take on the part after dealing with her own ordeal. "Getting trapped in that loop of trying to make (the relationship) better and figure out a way to fix it, meant that I was also sacrificing more and more of myself," she said. 
Kendrick added, "I was self-abandoning over and over and over again, and something was very lost for a long time. I'm still getting it back." Holding back tears, she pointed out that emotional abuse survivors like herself don't have any proof and have no option but to trust themselves, making the road to recovery difficult.
If you or someone you know is dealing with domestic abuse, you can call the National Domestic Violence Hotline at 1−800−799−7233. You can also find more information, resources, and support at their website.