Rachael Ray Chose Not To Have Children For A Logical Reason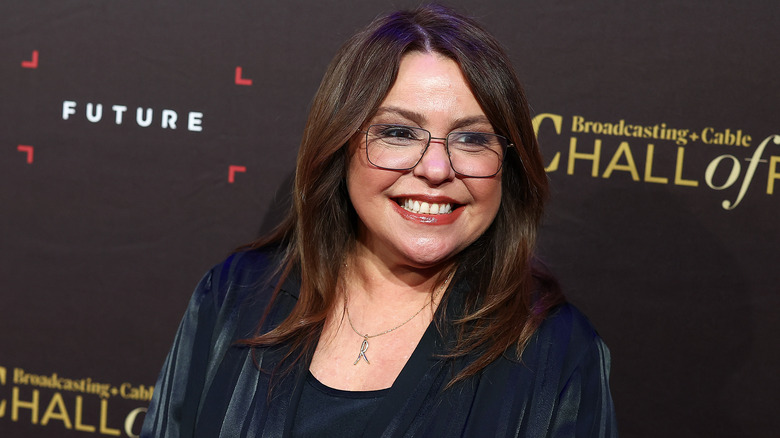 Arturo Holmes/Getty Images
When it comes to having kids, it often seems like the world hasn't really moved past the 1950s. While we have seemingly made strides away from the notion that women are put on this earth for one reason only — to reproduce — most women can attest to being conditioned from childhood to ultimately want and even need kids. However, some of us grow up and realize that motherhood just isn't going to work out for us, and that's okay. There are plenty of reasons why some women and other people who can give birth opt out of the reproductive cycle, and all of these reasons are valid. You don't need to write an essay explaining why you don't want kids. It's within your rights as a person to procreate or not.
Many celebrities are choosing to not have kids because of one reason or the other. Food Network star Rachael Ray has a solid stance on this issue as she has affirmed her decision to not have any mini-Rachaels running around. While most people completely shy away from having kids for monetary reasons, financial instability is definitely not in Ray's vocabulary. The reality star is said to be worth a whopping $100 million, and her not wanting kids has to do with something way different. The cooking legend opened up about her choice and graciously gave a logical and concise reason as to why we shouldn't expect any baby announcements from her. 
She's far too preoccupied to add kids to her plate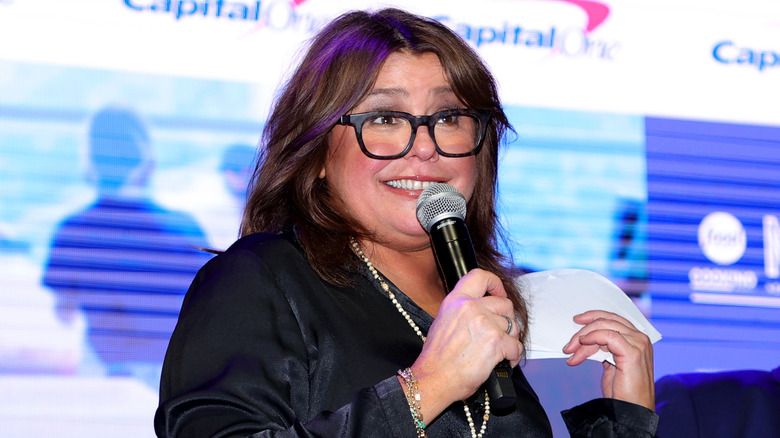 Cindy Ord/Getty Images
The choice to have or not to have kids belongs solely to women and people who can give birth, and Rachael Ray is exercising that right in order to focus on her career. In an interview with People, the chef said that she is simply too busy to have kids. "I work too much to be an appropriate parent," she admitted. "I feel like a bad mom to my dog some days because I'm just not here enough. I just feel like I would do a bad job if I took the time to literally give birth to a kid right now and try and juggle everything I'm doing."
And busy she is! According to Los Angeles Times, the star ended her 17-season, multiple Emmy-award-winning hit talk show, "Rachael Ray," on May 24, 2023, and is set to launch Free Food Studios production company alongside partners Brian Flanagan, Anthony Amoia, and Sean Lee. She is also committed to developing new talent in the industry. Additionally, Ray volunteers in Ukraine to help those affected after Russia invaded the country in 2022, assisting citizens of the ravaged country with food, medical equipment, and other basic needs (via the New York Post).
To say that she doesn't have time for kids is a gross understatement. It takes a responsible person to be able to admit to not wanting to bring a child into a world where they would not be their parent's number-one priority, so kudos to her!
Rachael Ray has the same attitude about dating as having kids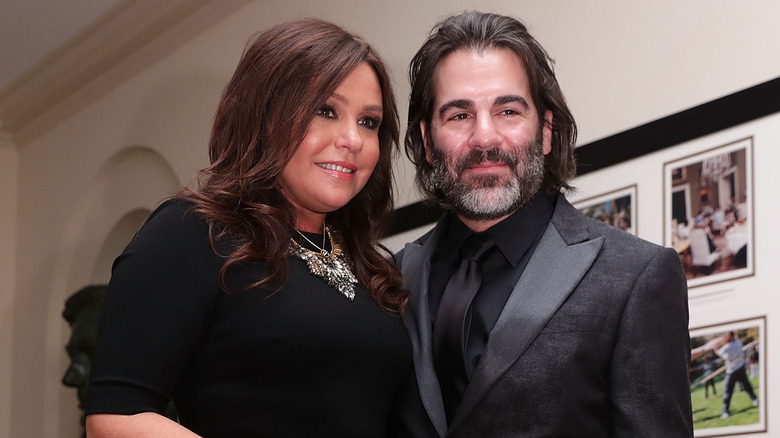 Alex Wong/Getty Images
Rachael Ray's decision to not have kids also corresponds to the difficulties she used to face while dating. As a businesswoman, she's not about that needy life.
The celebrity chef who has been happily married to husband John Cusimano since 2005 told People that one of her deal-breakers while dating was men who wanted to occupy all of her time. "When men I have dated over the years whined about, 'Oh, you make no time for me'  — see ya! I just dumped them." Ray made it clear to them that that kind of burden was simply a no-no. "I don't need that pressure in my life."
In a society where women are usually expected to put love and relationships above career advancement, it's refreshing to have inspiring women at the forefront showing us there are other ways to have our careers and pocket the love as well.