What Only True Fans Know About Hallmark Star Jake Epstein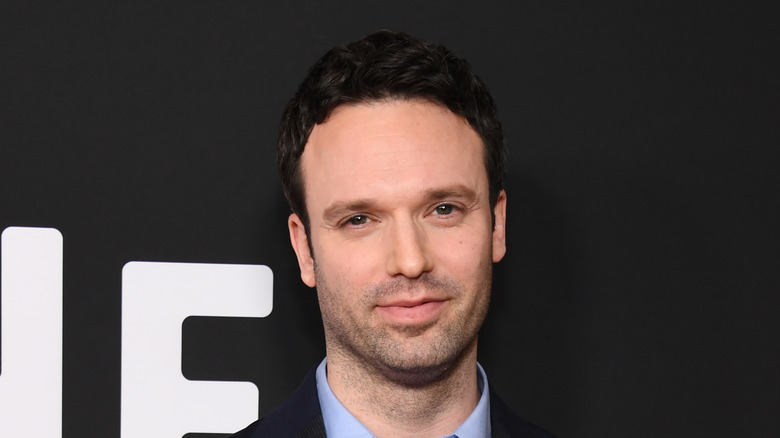 Jon Kopaloff/Getty Images
Hallmark fans know Jake Epstein from the holiday film "Eight Gifts of Hanukkah." However, the Canadian star has an impressive resume and previously had roles in "Designated Survivor" and "Suits." In 2022, Epstein appeared as Alphonso Hargreeves, a disfigured superhero, on the hit Netflix series "The Umbrella Academy." Epstein spoke about filming "The Umbrella Academy" with Exclaim and said it was his first time wearing prosthetics for a role.
Epstein might have been new to prosthetics, but he's been in the entertainment industry for decades. One of his first roles was the 2000 Disney Channel film "Quints." In 2002, a then-teenage Epstein nabbed the role of Craig Manning on "Degrassi: The Next Generation." The character was introduced in the show's second season and helped launch Epstein's career. Craig had bipolar disorder and suffered abuse at the hands of his father.
In 2022, Epstein discussed what attracted him to Craig on the podcast Pop Culture Planet and said, "I never really auditioned for anything where I felt like I connected to it in such a deep way and I found it really moving. I thought he was cool, like he was cooler than me, so I also found that really exciting." In 2007, Epstein took a break from Degrassi to follow other acting ventures.
He acted on Broadway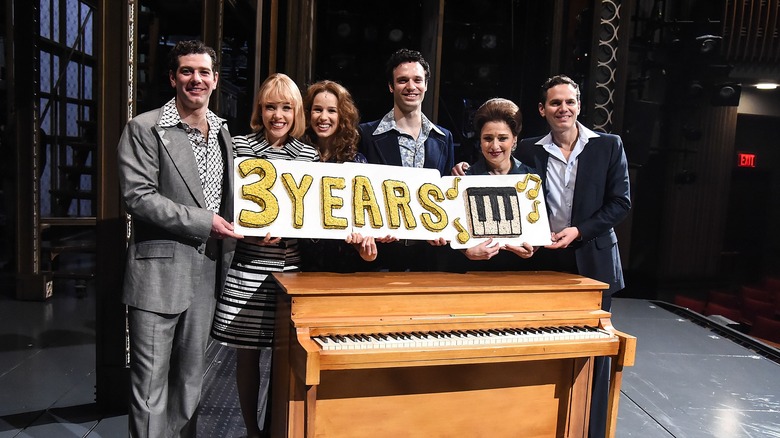 Daniel Zuchnik/Getty Images
Like his "Degrassi: The Next Generation" character Craig Manning, Jake Epstein is a singer. In a 2007 interview with Entertainment Weekly, Epstein explained why he temporarily walked away from "Degrassi." He said, "I left the show for a while because I went to school in Montreal, the National Theatre School. It's like the Juilliard of Canada. It's this really tough program to get into, and after five years of doing 'Degrassi' I wanted to do something else." He added, "I'm really into theater. It was probably one of the hardest decisions I've ever made in my life."
This move paid off for Epstein, who was subsequently cast in a series of musicals, including the national tour for "Spring Awakening" in 2009 and "American Idiot" in 2011. Epstein also performed in "Billy Elliot" in Toronto. In 2012, he made it to Broadway and appeared in the musical ​​"Spider-Man: Turn Off the Dark." Epstein played Peter Parker.
He spoke about this career-changing moment with TresA Magazine and said, "Making my Broadway debut playing Spider-Man on Broadway was completely surreal! I think what I enjoyed most in the show was finding the comedy and humour in the character." Epstein then appeared in "Beautiful: The Carole King Musical" as Gerry Goffin. 
The actor told the Toronto Star that Broadway was physically and emotionally exhausting. As a result, he left the theater world.
Jake Epstein was featured in a Drake music video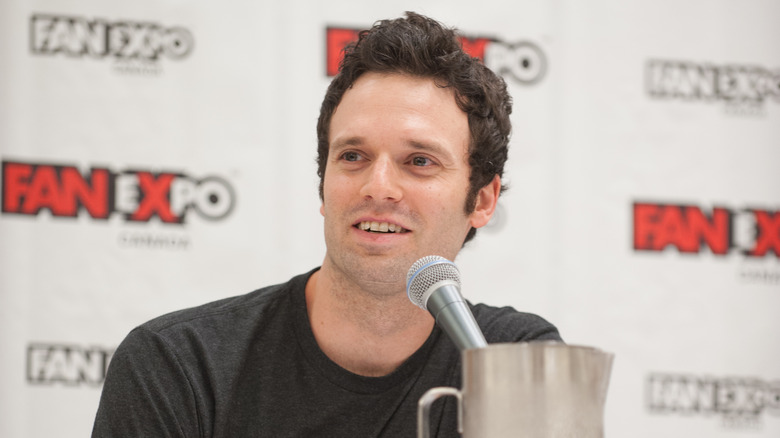 Che Rosales/Getty Images
In between his departure from working on "Degrassi: The Next Generation" full-time and working in theatre, Jake Epstein's on-screen career continued to flourish. In 2007, he starred in the film "Charlie Bartlett" alongside Anton Yelchin and Robert Downey Jr. Moreover, Epstein was a guest star on "Degrassi" until 2009. That year, he reprised his role as Craig Manning in the made-for-TV film "Degrassi Goes to Hollywood." He also starred in two episodes of "Degrassi: Next Class" as Craig in 2016 and 2017. Shortly after, Epstein and some of his former "Degrassi: The Next Generation" costars, including Shane Kippel and Miriam McDonald, appeared in Drake's "I'm Upset" music video.
Before becoming a hip-hop star, Drake starred in the series from 2001 to 2009 as Jimmy Brooks. Speaking to BuzzFeed News about the video's production, Epstein said, "For a lot of us, we didn't get a real high school reunion, so this was maybe the closest thing." He added, "There was a lot of laughing, swapping stories, and catching up. It immediately felt fun." As of 2023, the video has 114 million views on YouTube.
In an interview with the podcast Pop Culture Planet, Epstein explained that Craig's in-depth bipolar storyline is one of his favorite memories of playing the character. Epstein's other projects include "The Hardy Boys" and the Hallmark film "The Wedding Contract."