Juliette Lewis Got Emancipated At 14, But Not Because She Had Issues With Her Parents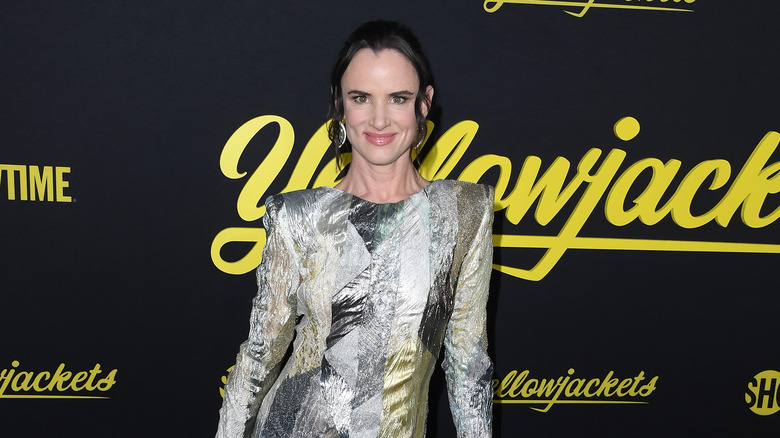 Steve Granitz/Getty Images
Juliette Lewis has made her name in the realms of acting and singing. She received an Academy Award nomination in 1991 for her role in the movie "Cape Fear" when she was only 18 years old. She later dabbled in music, releasing two albums. Recently, she played a prominent role on the show "Yellowjackets." Before all that, however, Lewis got her start as a youngster, playing teens in TV shows and movies. She was dedicated to acting from an early age; so much so, in fact, that she sought legal emancipation as a child. 
On the internet, conversations about Lewis' emancipation are abundant. She was only 14 at the time that she was emancipated from her parents. Some speculate it occurred because of problematic family dynamics. This simply isn't true — Lewis herself works hard to dispel this myth. "So I just have to clear that up," Lewis told HuffPost. "Do you know, I can't even change the false facts that are on the Interweb about me? You're like, 'No, it's me, and you're wrong about my history!'"
Lewis insists that the rumors are false, and adamantly so. In fact, her parents even helped her kickstart her career through the emancipation process.
Expanding career options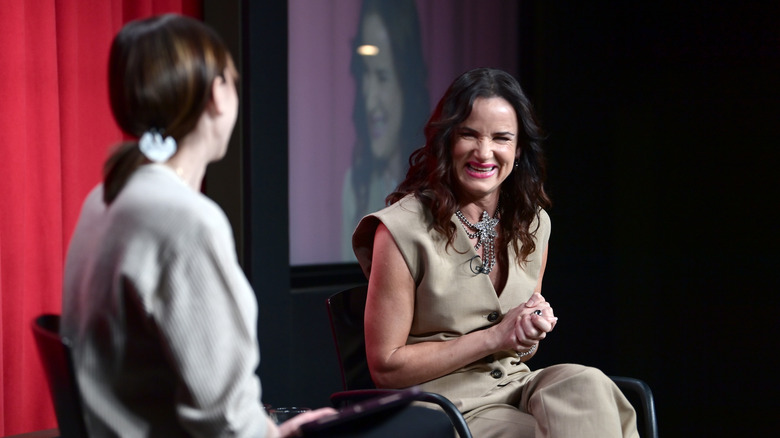 Araya Doheny/Getty Images
Rather than experiencing a childhood full of dysfunction, Juliette Lewis said she experienced a childhood full of love. Her parents, both creatives, were attentive and supportive of her acting career. "They're lovely," Lewis told HuffPost before sharing a fond memory about how her dad took her and her siblings to see "Star Wars" on a school day. 
Lewis was only 7 years old when she decided she wanted to be an actress. Her parents supported her interest and encouraged her to explore it. She stuck with it and developed her skills over the next few years and got cast for her first professional TV show at age 12. Like most shows, the hours extended beyond the eight hours that child labor laws allowed. To get around this, Lewis sought emancipation.
Her parents supported her endeavors and walked her through the process. "I know that sounds all radical, but when you start acting when you're younger, you talk to other actor kids and their moms, and they're like, 'Yeah, if you want to get a job, they like on your resume to say emancipated minor versus minor, because you then can work over eight hours,'" Lewis told HuffPost.
The little-known 1980s sitcom "I Married Dora" gave Lewis the showbiz break she needed. At age 15, Lewis quit going to school in order to pursue acting full-time. Her effort paid off as she received an Oscar nomination before she was 20 years old.
Child actors and the process of emancipation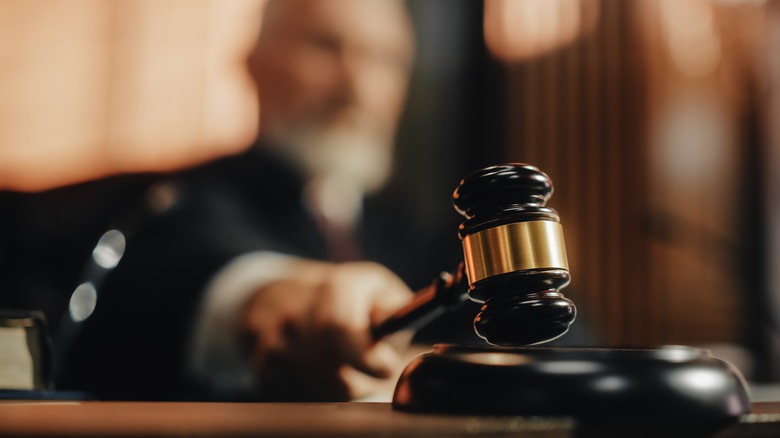 Gorodenkoff/Shutterstock
To begin the process of child emancipation in California, a child is required to be at least 14 years old, living separately from their parents, enrolled in high school or in the process of obtaining a GED, and working. Child emancipation in Hollywood isn't uncommon. Other actors who were emancipated as teens for various reasons include Ariel Winter, Drew Barrymore, Macaulay Culkin, Alicia Silverstone, Eliza Dushku, Courtney Love, and many more.
The emancipation case for Juliette Lewis went smoothly as her parents' help and cooperation made the process much simpler. Some celebrities, however, did not have such an experience.
While it's true many seek emancipation in order to work longer hours in show business, some child actors seek it because of their parents' mismanagement of funds and familial dysfunction. "It has been very sad for me, but at the same time it's been much better for me emotionally and physically to be on my own and have a better, safer household and support system," actress Ariel Winter, whose relationship with her mom was problematic, said on the "Ellen Degeneres Show" following her own emancipation.