How You Can Use Color Analysis To Upgrade Your Makeup Selection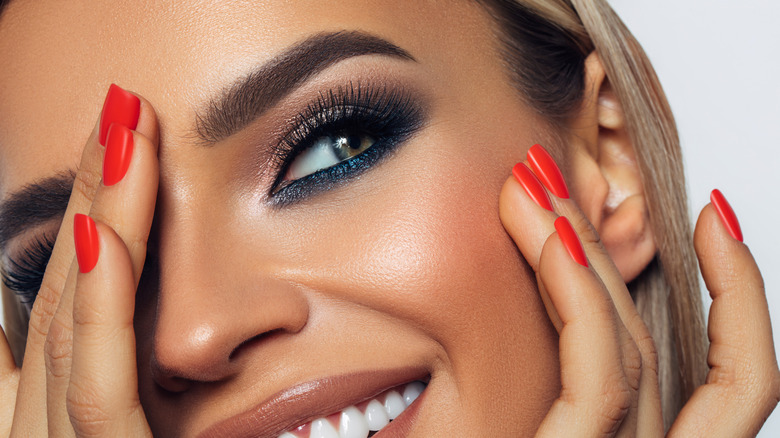 Coffeeandmilk/Getty Images
Have you recently watched a makeup tutorial and thought, 'I can totally pull that off?' Maybe you came across a list of the best makeup trends to try and immediately purchased products you think you'll need to make them a reality. Whether it's wearing a matte nude lip color with pink gloss in the center or going for a bold, smoky eye look, you're not the only one who's been influenced by reels, TikToks, or YouTube shorts. But, it's likely you realized that a makeup look you decided to recreate didn't look the same on you. Before you doubt your makeup skills, consider that the secret could be something you haven't thought of — color analysis. 
Color analysis is meant to help you find makeup that's going to bring your best features to the forefront. The process involves putting together a palette that's tailored to you. One of the things that goes into a color analysis is your skin's undertones. Esthetician and makeup artist Connor Newman told Self, "Without correct undertone matching, makeup will never look quite right, because a mismatched undertone will work against the skin's natural complexion instead of complementing it." 
A deeper look at makeup color analysis
While some may beg to differ, there is an actual science to color analysis. Just like your skin has undertones, there are different palettes that your color analysis can determine will work for you. To streamline the understanding of them, your palette can be based on the seasons — winter, spring, summer, or fall. 
Julia Dobkine, color expert and style consultant told Who What Wear that she likes to look at color analysis from a psychological standpoint. She said, "We don't see color. We feel color." She went on to say that your personal palette of colors may very well work for you, but aren't necessarily what you'd normally choose to wear. 
It's easy to focus on what your color palette will consist of but, according to Julia, how you'll incorporate them into your everyday life matters more. For example, if you don't like to wear a full face of makeup daily, the colors of your palette won't change — but how often you apply them will. 
How to choose makeup based on color analysis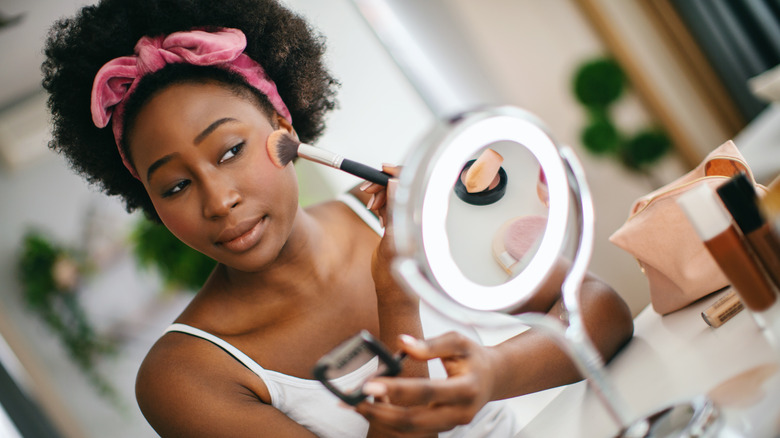 Aja Koska/Getty Images
Although it's always best to seek the help of a professional, you can still use color analysis to your advantage if a consultation isn't within your budget. To simplify the process, TikTok has a color analysis filter that will give you a starting point of what makeup colors you can add to your collection. It may not be the most accurate but it's okay to get a general idea of what to look for.
On the Today Show, Julia Dobkine said, "There's a lot of nuances around color temperature, color tone, intensity, and volume." The expert emphasized, "Sometimes it's hard for a regular eye to recognize a cold color versus a warm color." So if you want to try doing a color analysis on yourself, you can start by removing any makeup or jewelry. Next, either wear a crisp, white t-shirt or place a white sheet over what you're wearing so that any color you place next to your face will reflect off its background. 
Once you start getting an idea of what colors complement your skin, you can begin choosing foundations, eyeshadow palettes, and more that will match your undertone – as well as your color analysis season.