Brennan Elliott Is Taking Hallmark Mysteries To A Whole New Level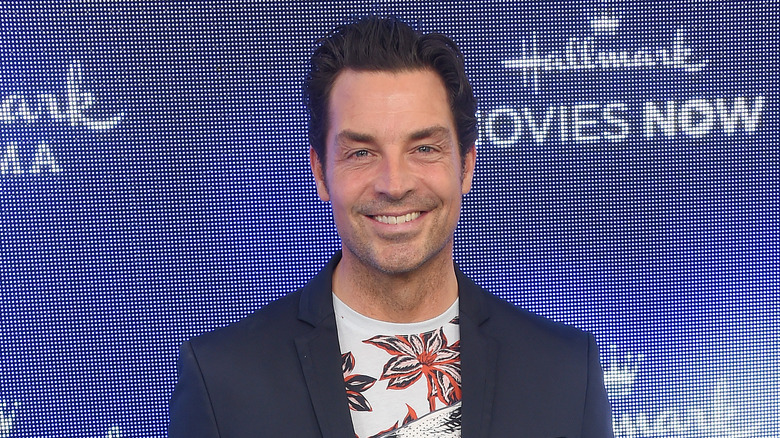 DFree/Shutterstock
Hallmark Movies & Mysteries has entertained audiences with its unique blend of heartwarming stories and intriguing mysteries. Known for its signature brand of entertainment, the network was able to carve a niche for itself. Among the staples of the Hallmark Movies & Mysteries is Brennan Elliott. The actor has become a familiar face and a fan favorite on the channel. His heartfelt performances and undeniable charm has won over fans across the world.
It's been two years since he last appeared on the Hallmark Movies & Mysteries , appearing on the fifth installment of the series "Crossword Mystery" in 2021. Well, the wait is almost over as the actor said that his comeback is now in development. Elliott said in the "Hallmark Mysteries & More" podcast on March 15 that he's currently working on a new series with Hallmark. With the upcoming project, Elliott will be the first Hallmark star to ever appear in three Hallmark Mystery series. This will also be added to the already long list of Elliott's Hallmark projects.
Brennan Elliott is developing a franchise of his own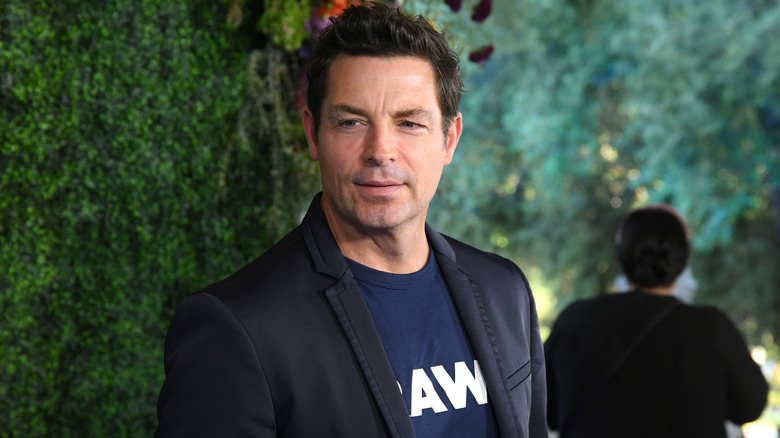 Michael Tullberg/Getty Images
Brennan Elliott excitedly revealed that he's currently working on a mystery franchise of his own with the Hallmark network. He told "Hallmark Mysteries & More" podcast hosts Sydney Rowland and Eric Rutin, "I've been in discussions of maybe doing a mystery series or a wheelhouse of my own." Elliott further added that he'll be really involved in the mystery series he's working on – from initial ideas to hiring writers and eventually developing the story.
The actor is so meticulous with his project and he wanted everything to be on the right track. He added, "It's slow moving but I'm excited about it. These mystery series, they kind of overlap sometimes. It's a mystery, someone dies. And I want to find something that's kind of out of the box. I don't want to share some of the ideas but I had a really great idea that of fell through a number of years ago. And so I'm piggybacking on that and see if we can kind of rebirth it somehow." The actor concluded that they are looking for a more diverse content.
A possible reunion with Lacey Chabert
In addition to the comeback update, Brennan Elliott also gave the fans an update on a potential reunion project with Lacey Chabert. The pair's on-screen chemistry and impeccable sleuthing skills have garnered massive fans for the series "Crossword Mystery." The show seamlessly weaves together intricate puzzles and complex relationships, with a dash of romance all against the backdrop of thrilling mystery. 
Talking about his last Hallmark mystery series, he said, "I'm sad to say I don't think they're going to go any further. Because I think I just read that Lacey's doing something with [Will] Kemp, so I think that ship has sailed." Chabert, who feels proud in being the "Queen of Hallmark Christmas Movies," is currently doing "The Dancing Detective: A Deadly Tango" with Will Kemp which premieres June 2 on Hallmark. This makes it impossible for a sixth installment of "Crossword Mysteries" to happen in the near future. 
Elliott was then asked if he thought the last film for the series was the perfect conclusion to their story. Elliott said that it's a great way to end the series but he admitted that he was surprised that the series was cut short. He said, "[A]t the time, I thought it was just our fifth movie. We were supposed to do three or four more." Elliott was still optimistic and just hoped for the best. He said, "Look, it's beyond my pay grade. We might do more down the road, I don't know."