How Stephanie Mills Relates To Halle Bailey's The Little Mermaid Backlash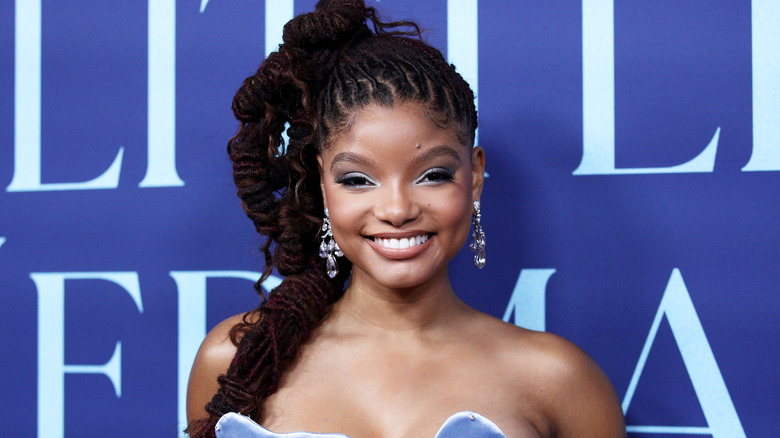 Don Arnold/Getty Images
Since the teaser trailer of Disney's live-action version of "The Little Mermaid" was released in 2022, arguments and debates have popped up on social media regarding casting. Ariel, portrayed in the 1989 animated Disney film as a red-headed, blue-eyed, white woman, is played by Halle Bailey, a Black woman with locs, in the 2023 adaptation. People argued whether or not Bailey was the right Ariel. Some were thrilled with her casting, pointing out the importance of representation, while others were angered, claiming the casting choice strayed from the original story and pushed a "woke ideological agenda" (via Vox).
Actress Stephanie Mills knows this debate all too well. While social media wasn't around when she took on the role of Dorothy in the 1974 Broadway production of "The Wiz," the talking points are similar. Her character, Dorothy, was originally played by Judy Garland in the 1939 film "The Wizard of Oz." Both the Broadway musical and the film are based on the 1900 novel "The Wonderful Wizard of Oz," by L. Frank Baum, with "The Wiz" being a contemporary spin told through a lens of Black culture. 
"I got so much hate mail, I was told Judy Garland 'is turning over in her grave,'" Mills said in a Facebook post. "All because a little Black girl was playing a [role], that was once played by a white girl."
Systems of support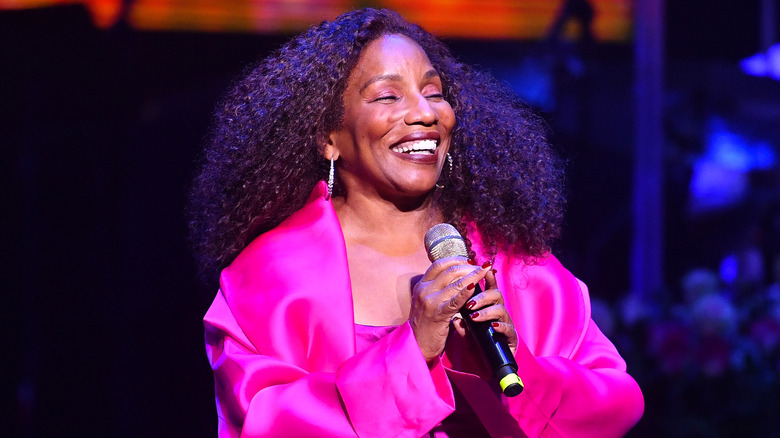 Paras Griffin/Getty Images
Actress Stephanie Mills hasn't met Halle Bailey, but she relates to her situation. She's been watching the comments roll in on social media and thinking about how they resemble the racist things she was told when she was set to play Dorothy in the 1974 Broadway production of "The Wiz." In her Facebook post, she wrote, "They told me I would never make it on Broadway, they told me I couldn't sing, they told me I was too dark. I have watched and listened to 'they' try to tell you why you shouldn't and couldn't. ... I am so proud of you and how you handled all the naysayers."
Bailey relied largely on friends and family to cope with the backlash. She told The Face that she spoke with her grandparents who had grown up during the Jim Crow Era. Their conversations helped her see society's progress.
While upsetting, the racist backlash wasn't surprising for Bailey. "As a Black person, you just expect it and it's not really a shock anymore," Bailey told The Face. She went on to explain how the celebrity who has been her mentor, 32-time Grammy winner Beyonce, told her to never look at the comment section on social media. Bailey said she listened.
An inspiration to many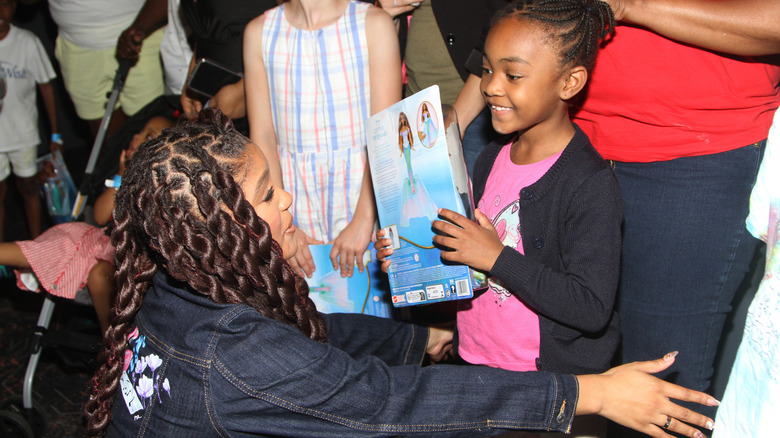 Joi Stokes/Getty Images
Halle Bailey's phone was flooded with messages when the trailer for the live-action adaptation of Disney's "The Little Mermaid" was first released. Friends and family sent photos and videos of children's reactions to the film's trailer. In many of the videos floating online, children are wide-eyed and transfixed on the screen, sometimes turning to say, "She looks like me!" or exclaiming, "She's Black!" with wide smiles on their faces.
These videos draw an emotional response from Bailey. "I think of the little girl that's still in me, honestly, and it heals that girl inside of me to watch [the children] feel like they have representation and someone to look to, to know that they deserve to be in those places too," Bailey told Entertainment Tonight. " [It's] so important. It just makes me cry anytime I see any of those videos."
As for the future, Bailey is working on music both individually and with her sister, singer and actress Chloe Bailey. She also has a role in the remake of the 1985 film "The Color Purple." In all of her work, no matter the medium or genre, she hopes people get something out of it. "I just want to continue to heal through my art. Each project I've done has taught me something about myself, has given me something to live off," Bailey told The Face. ​"If somebody can take something away from whatever character I'm playing, that's all that matters to me."