B&B's Scott Clifton Explains Why His Historic Daytime Emmy Win 'Wasn't Worth It'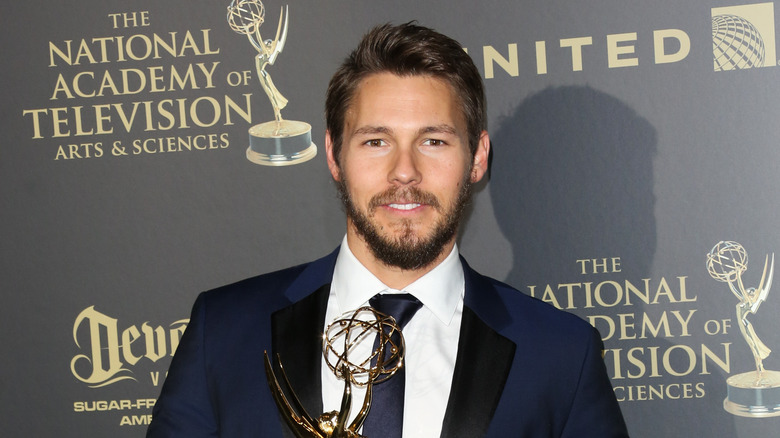 Paul Archuleta/Getty Images
After toiling away on "General Hospital" as Dylan Quartermaine for four years, followed by a brief stint on "One Life To Life," Scott Clifton found true success on "The Bold and The Beautiful." While Clifton didn't think his "Bold and the Beautiful" character would last long, since 2010 he's played Liam Spencer, the son of business tycoon Bill Spencer Jr. (Don Diamont). Liam's journey on "Bold" has been nothing short of tumultuous. His love life has almost always been in the midst of a love triangle. Whether it's Hope Logan (Annika Noelle) and Steffy Forrester (Jacqueline MacInnes Wood) doing battle for his heart, or Liam thwarting Thomas Forrester's (Matthew Atkinson) advances on Hope, there's always chaos. 
The heartache Liam's gone through and intense impactful moments have found him great triumph on the awards circuit as well. Clifton's been nominated for nine Daytime Emmy Awards, taking home four of them. His first four nominations were for his roles on ABC soaps, with all of those coming up short. However, once he originated the role of Liam on "Bold," his award-winning streak truly began. 
Clifton took home Daytime Emmys for Outstanding Younger Actor and Outstanding Supporting Actor in 2011 and 2013 respectively. The next step for Clifton came at the 2017 ceremony where he was nominated for Outstanding Lead Actor in a Drama Series. His competition was stacked though, with Clifton facing off against several vets of the business including Peter Bergman (Jack Abbott) and Kristoff St. John from "The Young and the Restless," the latter of whom was set to make history.
Scott Clifton winning the Emmy in 2017 made history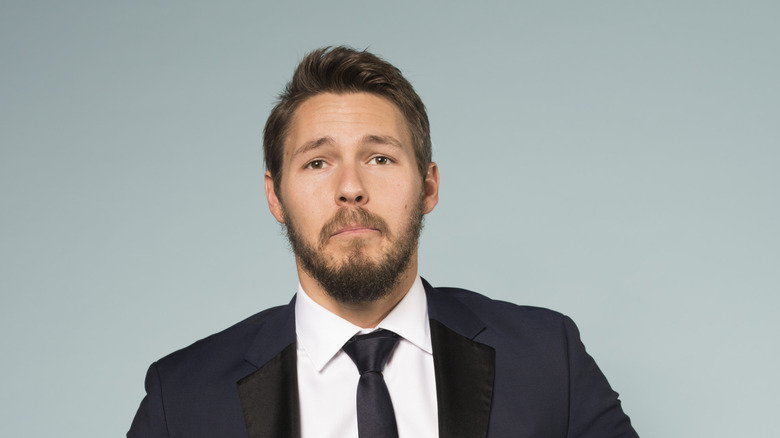 Michael Bezjian/Getty Images
Heading into the 2017 Daytime Emmy Awards, Scott Clifton faced steep competition. He was up against several stars from "Days Of Our Lives" two soap opera powerhouses like Peter Bergman and Kristoff St. John. However, St. John was the one to watch because he and Clifton were chasing the same goal. If either of them walked away with the trophy, they'd cement themselves as the only actor to win all three awards available to male actors. Clifton was victorious, and he etched himself in the history books, but for St. John, it would be his last chance at hitting the same milestone. 
In an interview on "State of Mind," Clifton reflected on the weight of living with that record, knowing St. John passed away shortly after. He said, "He told me, and this was months before he passed away, he told me, it was really important to him to win that. That Emmy is not worth it to me. It's bittersweet."
St. John not hitting the historic moment hit Clifton even hard because of the way he won the award. Having a standout performance wasn't the key to Clifton's victory. Instead, expert editing skills and the ability to bend the rules aided him. He stated, "You could submit a 20-minute tape and you could grab (scenes) from whatever episodes, and I made a story with it. I was playing the voters, but I didn't have the best performance."