Why Scott Clifton Thought His The Bold And The Beautiful Character Wouldn't Last Long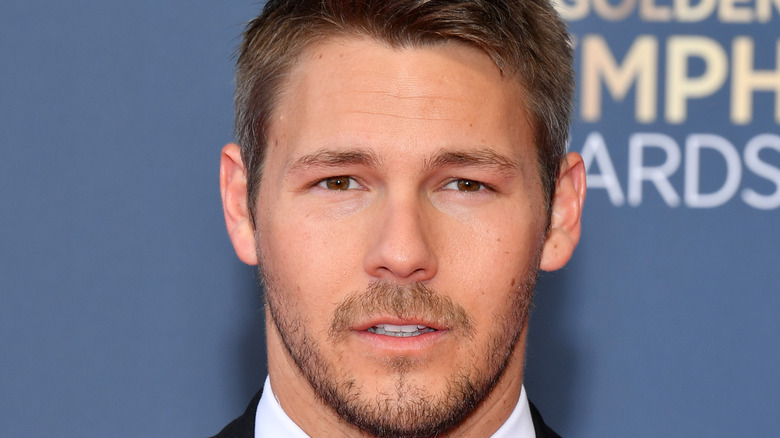 Pascal Le Segretain/Getty Images
Scott Clifton's Liam Spencer has been a "Bold and the Beautiful" mainstay for more than a decade. Clifton was still in his 20s and already a soap opera veteran by the time he landed the role in 2010. He first spent four years as a teenage Dillon Quartermaine on "General Hospital" and another year as Schuyler Joplin on "One Life to Live" (via IMDb), earning himself four Daytime Emmy nominations for Outstanding Younger Actor between the two roles. After just one year as Liam, he won in that category in 2011. In 2013, he won again in the Outstanding Supporting Actor category, and took home a trophy for Outstanding Lead Actor in 2017 (via Gold Derby).
As Liam, Clifton has brought a wishy-washy man to life who can't seem to decide between the same two women, ping-ponging back and forth between Hope Logan (Annika Noelle) and Steffy Forrester (Jacqueline MacInnes Wood) for years on end. While he is currently with Hope, anything can happen to bring him back into Steffy's life considering they share a child (via Soaps In Depth), but this three-time award winning actor didn't even think his "B&B" role would last when he was first cast.
Scott Clifton thought he learned his lesson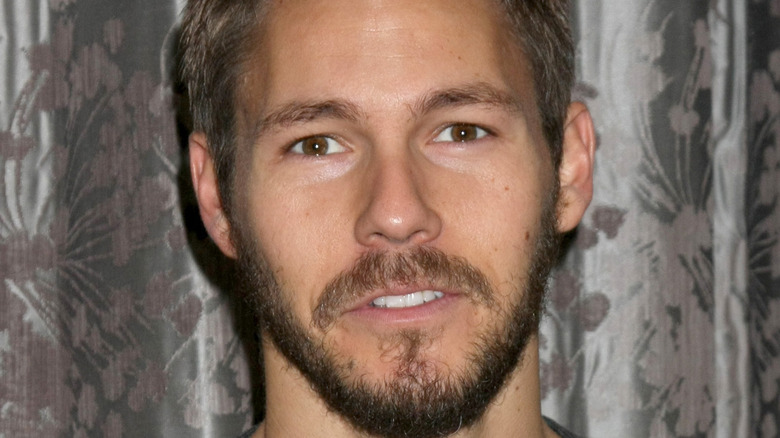 Kathy Hutchins/Shutterstock
While Scott Clifton's first soap role as "General Hospital's" Dillon Quartermaine lasted several years, his second soap role on ABC's now-defunct drama "One Life to Live" was a wakeup call that you should never count on any new acting gig you get. Clifton lasted one short year on the soap, despite the same network keeping him around when he was on "General Hospital." When Clifton was finally cast as Liam Spencer, he was a little gun shy and prepared for the worst.
"When I was first cast, I thought maybe it'd be a year if I was lucky because I'd learned that lesson the hard way," Clifton told Soap Opera Digest. "I had just been fired from 'One Life to Live' after a little more than a year. I've been on 'B&B' for almost 12 years now, and I couldn't be more grateful."
During his time on "The Bold and the Beautiful," both Clifton and Liam have gotten married and become parents, although Liam has been married multiple times and has two baby mamas or he wouldn't be a soap character.
Where are Liam and Scott Clifton 12 years later?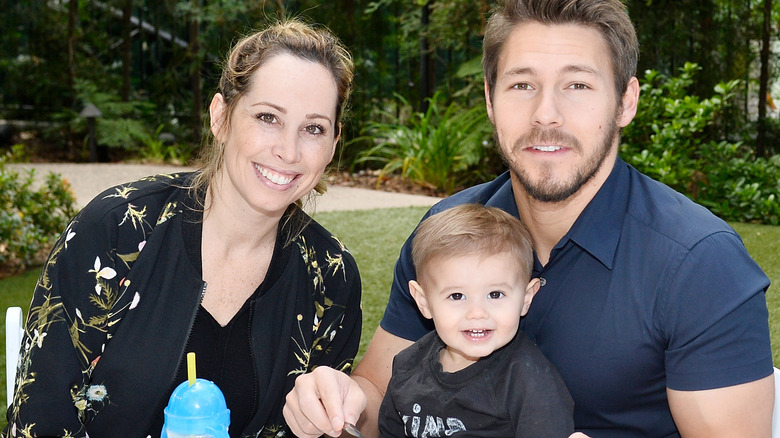 Stefanie Keenan/Getty Images
Since 2012, Scott Clifton has been married to Nicole Lampson and the pair share one son, Ford, born on May 6, 2016. Clifton announced his arrival with joy on Instagram.
"Introducing Ford Robert Clifton," he wrote. "Born Friday, May 6, 2016, at 7:02 in the evening. 7lbs., 3oz. Quiet, curious, and beautiful like his mother."
Things have not been as idyllic and simple for his character, Liam Spencer, however. Right after his estranged wife Steffy gave birth to their daughter, Kelly, Liam learned he was quite fertile when Hope Logan announced she was also pregnant with his child after they shared one steamy afternoon together. Liam is now married to Hope, but that doesn't mean he hasn't had a few trysts with Steffy while wed.
As of this writing, Steffy's life hangs in the balance and it looks like her husband, Finn, didn't pull through after Sheila Carter shot them both (via Soaps.com), which means Liam's life may be turned upside down once again, bringing his storyline to the forefront with a role Clifton didn't think would last past a year.